Elain Harwood's book of listed post-war buildings has something to surprise everyone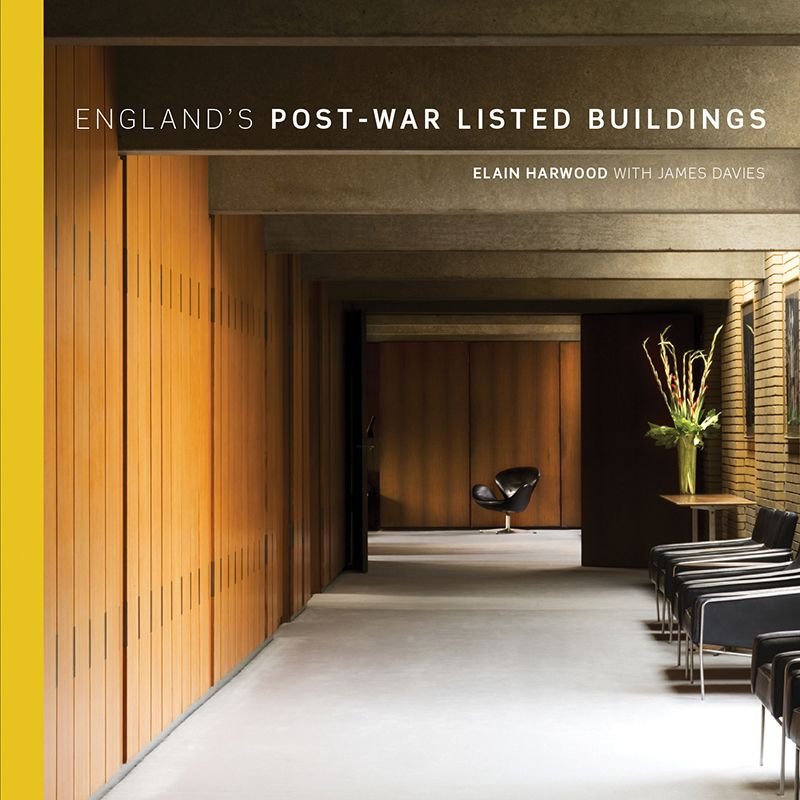 Book cover.
This is a book that makes you want to leap in the car and set-off on a – rather lengthy – architectural road-trip.
Even those who thought they were well versed in post-war architecture will find plenty to surprise and delight in England's Post-war Listed Buildings, published in September by Batsford, which features more than 650 buildings, monuments and landscapes. What's striking is the sheer diversity of styles within the 70 year period, taking in modernism, brutalism, classicism, hi-tec, po-mo and more, and the listing of structures for reasons beyond architecture, such as cold war era facilities and the 1930s terraced home of a teenage Paul McCartney in Liverpool.
Those determining listing at Historic England have to be ahead of the zeitgeist, identifying those buildings worthy of listing often long before they have been popularly celebrated, and crucially before they have been threatened by demolition or insensitive alteration.
We're all very familiar with the likes of the Royal Festival Hall and Centre Point in London, Preston Bus Station and the Byker estate in Newcastle. But there are plenty of the lesser known, the unassuming and the quirky in here too, including Bruce Martin's K8 telephone kiosk (1965), Benjamin Britten's modest brick studio (1971) in Horham, Suffolk, and Raymond Erith's The Folly (1962-3) near Leominster, commissioned by a client to celebrate her divorce.
As a south-east Londoner I was familiar with Eric Lyons' Span developments in Blackheath and nearby listed houses by Peter Moro and Patrick Gwynne, and also the extensive, Excalibur prefab estate in Catford. But shamefully I hadn't even noticed the grade II listed Passfields, despite regularly driving past it.
Thanks to this regionally-arranged book, I now know that this 1949-50 housing estate was designed by Frey, Drew and Partners and won a Festival of Britain Merit Award for its picturesque design and engineering innovation, and that the nearby St Laurence's Church with its satellite-like metallic spire was regarded as 'space-age' when it opened in 1967-8 designed by Covell, Matthews and Partners. I'm sure other readers will also make new local discoveries.
At 600 plus pages, it's a hefty tome. But even so, with so many entries to fit in there's inevitably only enough space for a single picture (by James O. Davies) and brief text (by Elain Harwood) on each– a little frustrating when there's so much more to see and learn. That's okay though – this is a useful and engaging compendium which serves as an accessible taster for appreciating England's diverse post-war built heritage.
England's Post-War Listed Buildings, by Elain Harwood & Photographs by James O Davies, £40.00 Published by Batsford. For more information see www.pavilionbooks.com