It's lasted more than 60 years, but this Spring, time finally runs out for the Britain's largest prefab estate, the Excalibur. This Catford housing estate is just a mile or so up the road from me and is known in our household as 'the spooky one' because of its eerily quiet nature.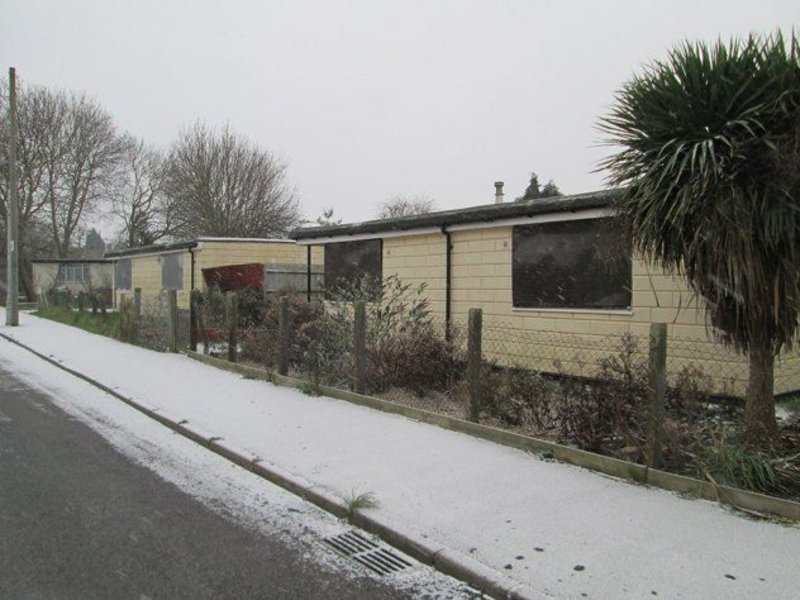 It's fast becoming spookier still as more and more of its bungalows become vacant as residents move out in preparation for its demolition (with the exception of 6 prefabs that have been saved by their listed status).

That quiet atmosphere is set to change very soon. For despite a vigorous campaign to save it by heritage groups such as the Twentieth Century Group and the strident opposition of some of its residents, the Excalibur's days are numbered. Lewisham Council – which is working with housing association L&Q and architects Hunters on a phased redevelopment of the estate, is planning to start demolition in March.

That the Excalibur survived this long is remarkable. Built after the Second World War, it was only intended to be used for ten years but has endured, a modest estate bounded by narrow roads and with footpaths providing short cut-throughs to bungalows deeper into the estate. Taking a turn around the estate this week, it was clear to see the impact of several years of uncertainty. Many of the prefabs in the first two phases that are planned for demolition are now boarded up as part of the decanting process, and are looking rather sad amid broken fences and grafitti.

When complete in 2019, the new, denser development will provide 371 new homes compared to the 186 prefabs. Though some residents are sad to see their old homes go, most voted for the prospect of new and better insulated homes. As a piece of social history, it's sad that such a rare example of a whole prefab estate will soon be (largely) no more. Unlike many new housing developments, this did at least have a distinct identity of its own, even if it did seem a little 'spooky'.
---
Pamela Buxton is a freelance design and architecture journalist