Market town commemorates the day the giants of modernism descended for their sixth CIAM conference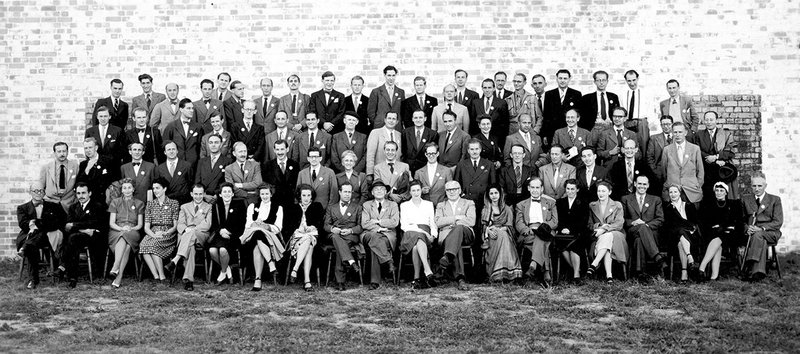 CIAM6 Bridgwater group photograph taken during an afternoon trip to Bristol Aeroplane Company's temporary aluminium housing factory, September 1947.

Credit: RIBA Collections
When members of the Congrès Internationaux d'Architecture Moderne (CIAM) set about organizing their sixth conference in 1947, they soon realised that it was financially unfeasible to meet in America as had been hoped. Instead, the world's leading architects and architectural thinkers converged on Bridgwater, a market town in Somerset.
Le Corbusier, Walter Gropius, Erno Goldfinger, Jose Lluís Sert et al all made their way to this modest location, chosen both for the existence of a new public arts centre and for the presence nearby of a factory for pre-fabricated housing, which the delegates visited. The prominence of the British-based Modern Architectural Research Group (MARS) also influenced the selection of a UK venue, while a rural location chimed with contemporary interest in rustication and going into the countryside as a restorative experience. There's a wonderful group photo of many of the assembled delegates – the mind boggles at what the locals must have made of this influx. Those attending included a large number of eastern European architects and an important representation of women architects and urban planners, such as Minnette de Silva, Jane Drew, Grete Schütte-Lihotzky – designer of the innovative Frankfurt kitchen – and Lotte Stam-Beese, who led the post-war redevelopment of Rotterdam. The event was organised by the town planner Jaqueline Tyrwhitt.
Seventy years on, an exhibition and conference is being held at the same venue to mark the anniversary of this important event, which was the first time these leading modernists had convened for 10 years.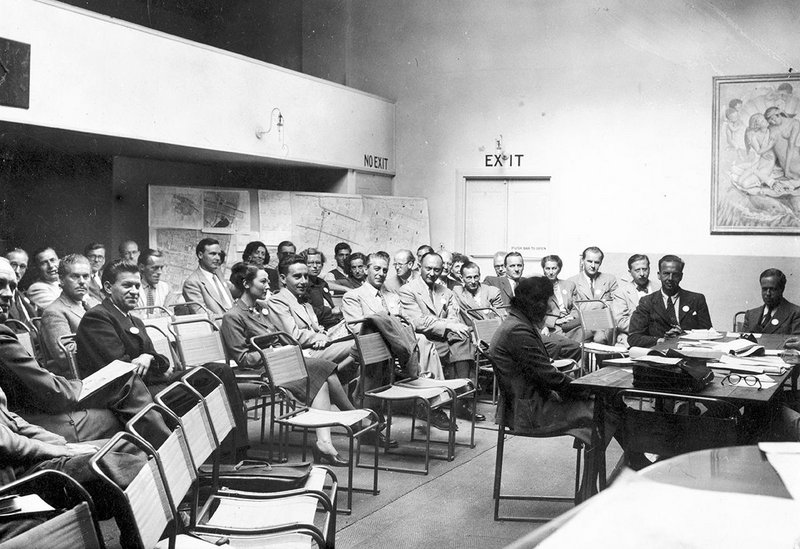 Some of the delegates taking part on the CIAM Conference, Bridgwater, Somerset.

Credit: RIBA Collections
'It was an opportunity to get together and see if they could continue. It was quite a delicate moment for them,' according to project initiator and curator Juliet Bidgood.
It proved to be significant, she says, because it marked an important post-war shift away from the functionalism agenda of CIAM 5 and towards new ways of thinking on urbanism, civic identity and architectural expression. In one of the congress discussions, Le Corbusier remarked that, at last, 'imagination returns' to CIAM.
The congress outcome was a joint statement pledging to work for 'the creation of a physical environment that will satisfy man's emotional and material needs and stimulate his spiritual growth'. This helped set the agenda for the two subsequent congresses in 1949 and 1951.
Organisers of the anniversary activities hope to celebrate the 1947 event and create a legacy for Bridgwater in the same way that some of the other host locations of CIAM conferences have already done.
'It's important to open up an opportunity to think about how we talk about the built environment and to embed the event as part of the creative capital of Bridgwater,' says Bidgood.
The anniversary conference, digital archive and exhibition aim to raise awareness of CIAM6's activities and celebrate its process of collaborative and creative discussion, as well as exploring what relevance its aspirations hold today. The exhibition revisits the event and sets its themes and the work of delegates in the context of a broader CIAM discourse over some 30 years. This takes in projects such as the new city of Brasilia, which was judged by three CIAM6 delegates, Corbusier's vision for Chandigarh, and the MARS London Plan. There is also correspondence about CIAM6 including letters and telegrams from Gropius, Sert and Barbara Hepworth.
Speakers at the accompanying conference include Liza Fior of muf architecture/art and CIAM scholar Andreas Kalpakci, with topics including collaborative visions and co-creating places.
An education programme ahead of the exhibition worked with 180 local school children to look at the relationship between buildings and public spaces and to experiment with collaborative design and making. This led to the drawing up of a Young People's Manifesto, which highlighted concerns such as loss of habitat, climate change and flooding, compromised design and sameness, and a lack of affordable housing.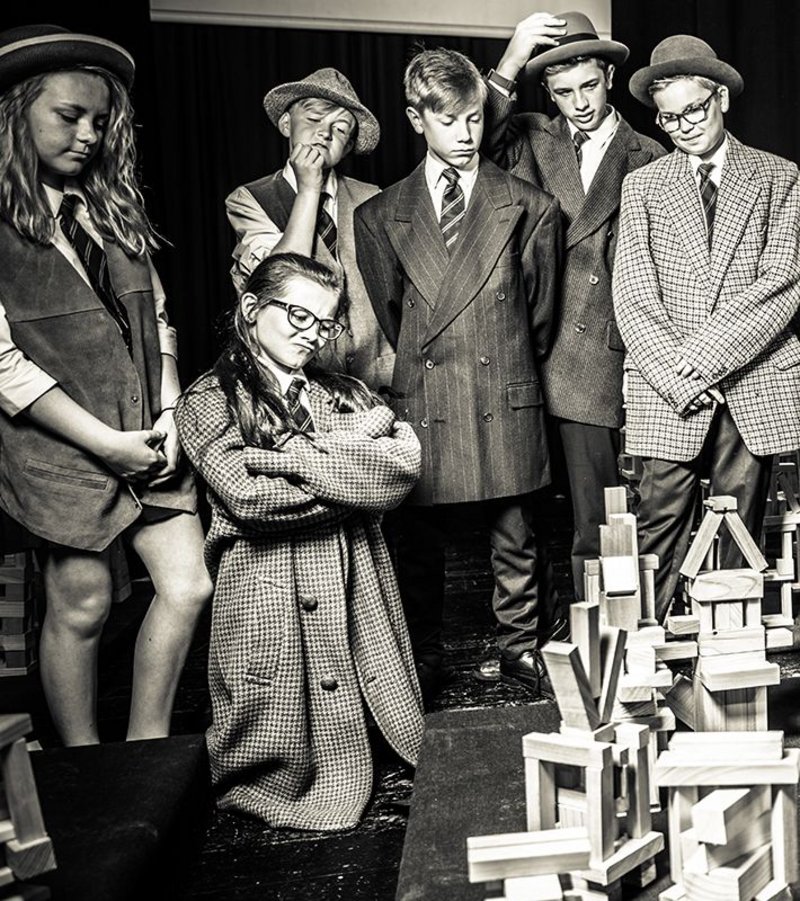 Local school children re-enact CIAM6.

Credit: Artful Images
Bidgood hopes that visitors to the 70th anniversary events will take away 'an enthusiasm for public discourse about architecture and the built environment and… an enjoyment in it and sense of ownership'.
Such engagement is all the more important at a time of potential change for Bridgwater, which is facing the prospect of the planned EDF Hinckley Plant C nuclear power station nearby.
---
CIAM 6 Cities Reimagined Exhibition, until 22 September, Bridgwater Arts Centre, Bridgwater Arts Centre, 11-13 Castle St, Bridgwater, Somerset, TA6 3DD
CIAM6 Cities Re-imagined Conference, 21 September, 1.30-6pm