One hundred days to the Olympics? Can it be still so far away?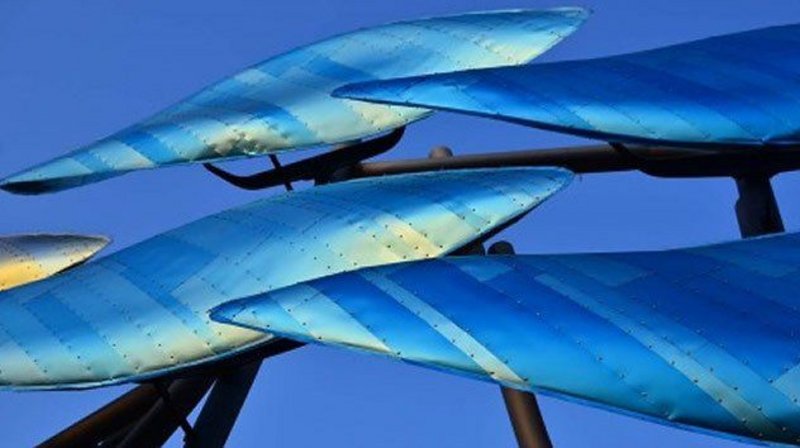 Yes, but it means that some of the pretty bits alongside are now getting finished off. That is good news for Stratford in East London which has suffered years of construction mess with work on the station and the huge new Westfield shopping centre.

Studio Egret West designed this rather lovely fascinator. Part leaves, part fish, the 73 coloured titanium shapes have a certain shimmer as they gently respond to the wind. Most important they distract the eye from the back of the 1970s Stratford Centre at what is now the front door to Stratford. Let yourself stop and stare.