Research agency Forensic Architecture uses 3D modelling among many other techniques in its pursuit of truth and public accountability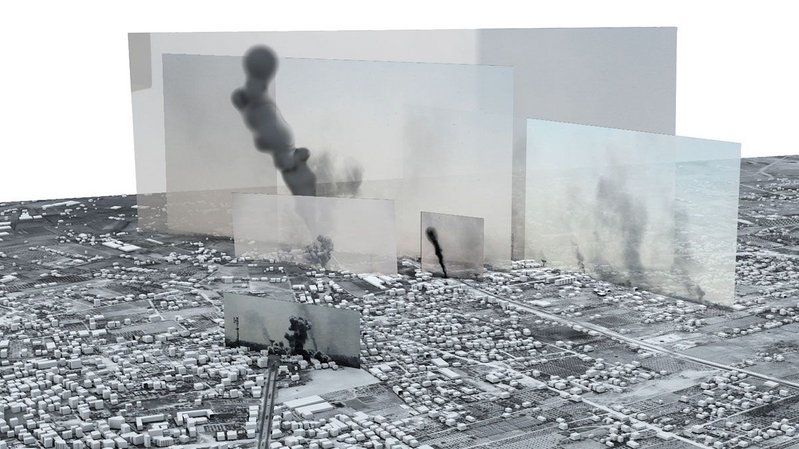 In 2010, architect and academic Eyal Weizman founded Forensic Architecture, a research agency that uses architectural techniques as part of its investigations into human rights violations and acts of state and corporate violence.
This 'counter forensics' crosses many fields, from architecture and journalism through to law and politics. Its mission is to cut through the fog of official narratives in the pursuit of truth and public accountability. It's a hugely complex process that is, says the agency, grounded in the use of architecture as an 'operative' device, using 3D modelling, spatial and material analysis, mapping and reconstructions of the incident sites. This is overlaid by witness testimonies and all manner of scientific and aesthetic information and data such as satellite imagery, communications records and mobile phone footage. By interrogating all of these together, the agency seeks to reveal the true course of the events in question.
Based at Goldsmith's University of London, the agency is now 15-20 strong, of whom half are architects. The links between architecture and this emerging field of counter forensics are clear in two ways, according to Weizman.
'Architecture is the object of the investigation – the buildings, the traces left by buildings, the drawings and the reconstructions that we use to tell the story,' he says. 'We use architectural techniques and modelling that might otherwise be used to design and represent architecture to investigate incidents that aren't of an architectural nature.'
It's painstaking work that is both assisted and hindered by the sheer wealth of imagery and data now available – the agency has to negotiate the 'noise' that this creates as it builds and analyses the 'architectural image complex' for each project. Perhaps it's not so surprising that a commission from Amnesty International to investigate just one day of bombing in Rafah, Gaza in 2014 took one year to complete.
Several of Forensic Architecture's cases are presented in Counter Investigations: Forensic Architecture, an exhibition at the Institute of Contemporary Arts. While this initially seems an unusual subject for the gallery, it's the start of a longer term relationship that will see the ICA collaborating on disseminating information about, and supporting, the investigations.
The presentation benefits from a generous amount of space, which allows the display of complex timelines, mappings, multi-screen images of reconstructions and film projections. Such a weighty subject needs not only room to convey the complexities of the investigations but time to absorb them, and viewers are encouraged to sit down and take their time.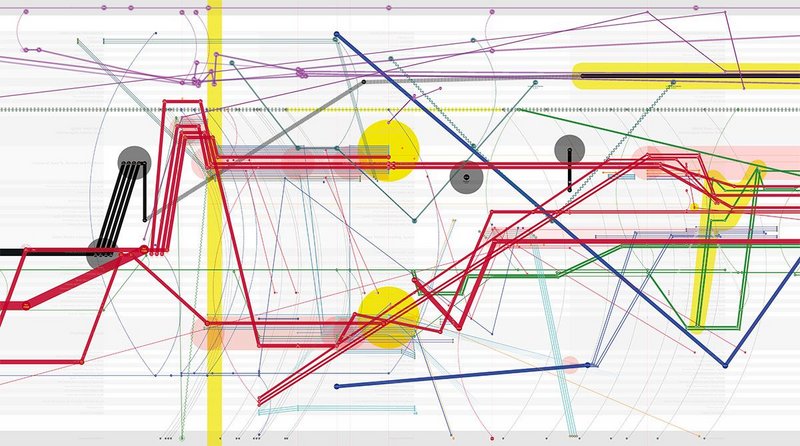 Introductory gallery text sets the theoretical and historical context for the agency's counter forensics work and explores its methodology for constructing and analysing evidence. But it's the individual examples that bring the theory to life. A prominent chunk of the show is given over to Forensic Architecture's investigation of the racist murder of immigrant Halit Yozgat in a German café in 2006. This involved possible collusion between a government intelligence agent who had visited the café around the same time and a neo-Nazi group. Rigorous interrogation of the evidence included a full-scale reconstruction of the café along with analysis of sightlines, phone data, gun noise, and witness accounts in order to test a number of possible scenarios. The agent's version of events were disproved.
Another gallery explores the agency's Forensic Oceanography branch, which investigated a number of disputed incidents among the thousands of attempts by refugees to cross the Mediterranean each year. These were set in the wider context of the tactics used to deter would-be-migrants.
Other case studies include Forensic Architecture's work with former detainees of Saydnaya prison, a secret detention centre in Syria. For this, the agency used architectural and acoustic modelling to create spatial representations of the environment with the help of detainees' memories, which were mainly sound-based due to the dark conditions they were kept in. In such projects 'the model becomes a stage, on which memories can be accessed and performed', says the agency.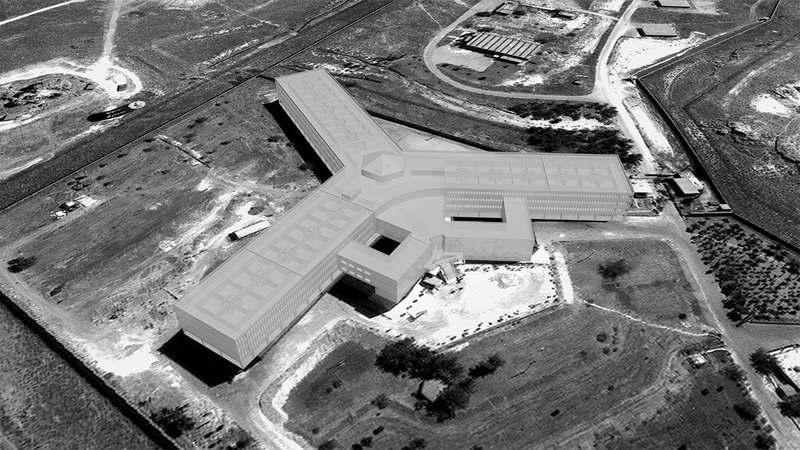 Counter Investigations strays a long way from conventional notions of architecture, but is clearly doing hugely important work for NGOs, charities and citizen groups by enabling them to challenge official narratives in the quest for truth. Nor is its remit restricted to war-torn areas – the agency is now working on its first UK project.
Forensic Architecture is keen to disseminate its working methods in the hope that others will take on these sorts of investigations, and this exhibition – its first solo show in the UK – will certainly raise its profile. As well as exposing visitors to the human rights issues raised in many of the case studies, and encouraging them to think more critically about the news they consume, Weizman hopes the show will give them a sense of empowerment that they can conduct their own investigations, rather than 'surrendering to the post-truth environment'.
'We want people to feel empowered, and that they can also, with relatively simple means, find the truth,' he says.
---
Counter Investigations: Forensic Architecture, until 6 May, 2018, Institute of Contemporary Arts