Four practices have some great ideas, but can they be made real?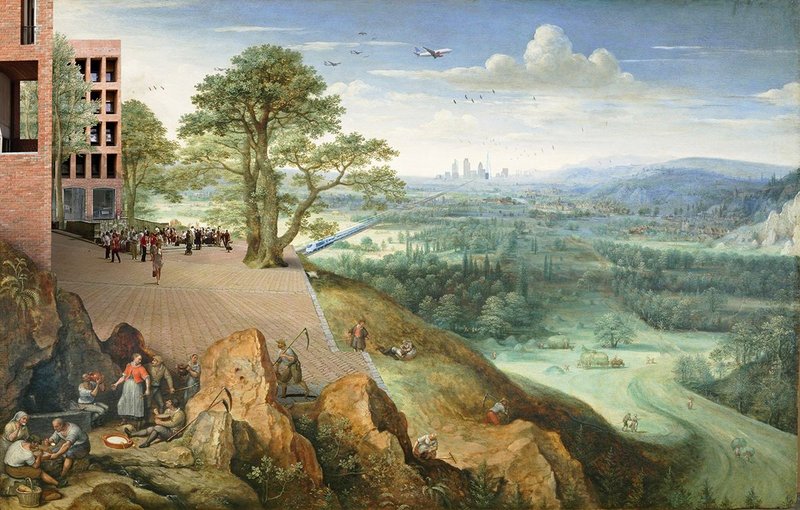 Calvert's city edge, 2014.

Credit: 5th Studio
Four Visions for the Future of Housing is a tiny exhibition on a massive problem. Housed in the Royal Academy's Architecture Space, this show invites four practices to present their different approaches to the housing crisis.
The issues are all too familiar. Only half of the new homes needed each year are being built. House price inflation, especially in London and the south-east, has put house ownership way out of the reach of most potential first-time buyers, creating a new generation of long-term renters. There is a shortage of attractive provision for older owners wishing to downsize, leading to more pressure on carers and the NHS, and a knock-on effect of less family housing available.
This exhibition doesn't promise a single answer, but does set out some responses worth consideration.
Mæ Architects propose custom building as a way of radically changing provision from speculative to customer-driven models, as practised elsewhere in Europe, where it averages 45% of housing supply. In this scenario, an enabling developer buys the land and adds infrastructure; the customer buys the plot, and chooses and collaborates with the home manufacturer on developing the design before construction.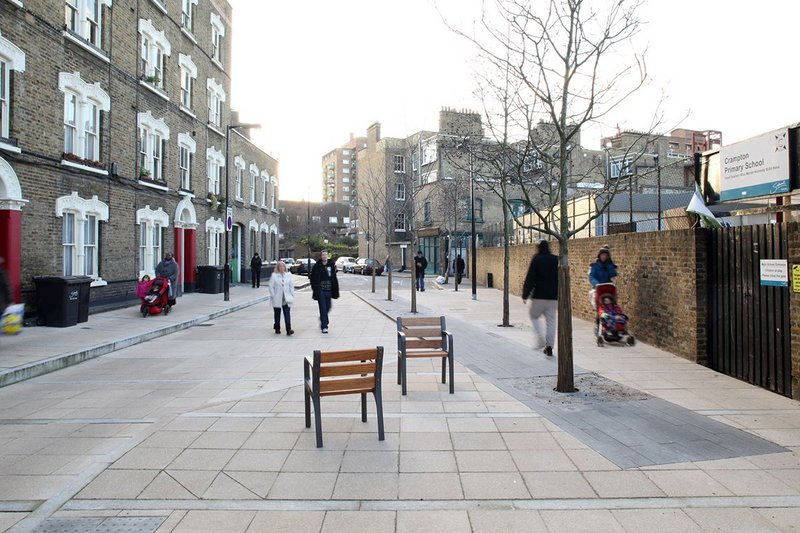 Abundant Amelia, London, 2009-12 by Dallas Pierce Quintero.

Credit: Tom Gildon
Dallas Pierce Quintero suggests not one but nine options for those who, priced out of the conventional house-buying market, want an alternative to renting. These include using redundant car park infrastructure for pre-fabricated self-build; micro flat developments with communal facilities; matching home-seekers to home-owners with over large gardens and building plot potential; building on the top of local authority flat-roofed blocks; and using redundant space above shops, former industrial plots and infill sites. Most suggestions, however, require enlightened planning policies. What's striking about these are the knock-on community and regenerative benefits, as well as the way they achieve the primary aim of increased housing provision.
Sarah Wigglesworth Architects focuses on its research for the Dwell (Designing for Well-being in Environments for Later Life) project at the University of Sheffield, which looks at how to provide attractive and suitable city-centre accommodation for those wishing to downsize later in life. These aren't insular developments, but are instead accommodation for those very much interested in engaging in city life, while enjoying the security and practical benefits of an age-friendly development.
5th Studio offers a very different response, taking inspiration from the enabling role that the state plays in developing housing in Holland in sharp contrast to the UK. The practice presents a vision for the Essex town of Harwich, looking at how state involvement through a city development corporation could provide housing as part of a wider regeneration of the town.
There's plenty of great food for thought in this micro show. But quite how these thoughts, and other creative responses to the lack of suitable provision, can be utilised on a significant scale to alleviate the growing housing crisis remains unanswered.
---
Four Visions for the Future of Housing, until 17 May, Royal Academy of Arts, Piccadilly, London