As architecture students in Nigeria, a country where young people are largely excluded from decision-making, the election of a 31-year-old as RIBA president gives us all hope, writes Dele Oye, commended in the 2023 RIBAJ/Future Architects writing competition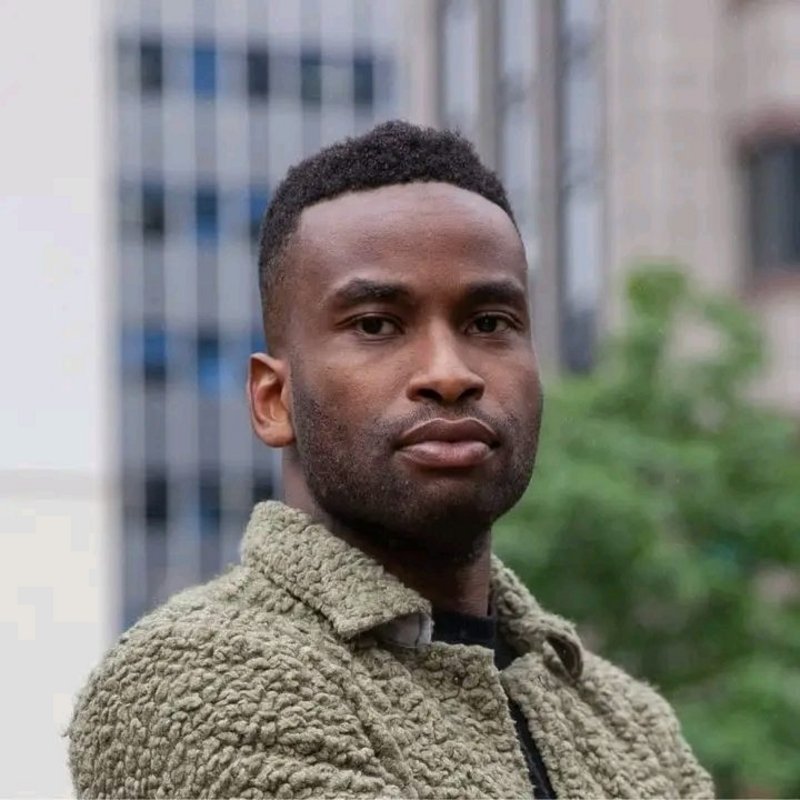 Muyiwa Oki
Dele Oye
Part I, University of Benin, Nigeria
Commended
I walked into my classroom after Nigeria's 243-day nationwide federal university strike, expecting to see depressed students bemoaning the state of society and their undeserved fate. To my surprise, I met excited faces engrossed in what seemed to be an interesting discussion. One of them turned my way and greeted me with information that was in the architectural media during our absence. 'Do you know a 31-year-old is RIBA's newly elected president?' Really?
A curious mind may wonder why such news still matters to these students three months after the event, especially when they live in another country a continent away. But when one understands what it is like to live in a society riven with discrimination against the younger demographic, then one begins to make sense of the students' enthusiasm.
Ageism against young people, a growing problem, has been largely ignored by our society and within my local architecture community it is no different. As a subset of a system where gerontocracy holds sway, the community is smudged with the same ageist brush that tarrs the larger society. Students and young graduates are hardly involved in the political process at the upper echelon, let alone given the right to vote and be voted for. And when these emerging architects voice their concerns, they are either dismissed outright or told to wait their time to get fully registered.
In Nigeria, it takes less time for a basic five pupil (equivalent to year six) to become a first-year student of architecture than for a first-year student of architecture to become a fully registered architect
Now here is the catch: it takes a minimum of nine years to transit from a first-year student to a fully registered architect. To break it down, one needs to spend at least four years for a bachelor's degree, two years for a master's degree, one year for a National Youth Service Corp (NYSC) certificate, and two years' mandatory internship. Putting this into perspective, it takes less time for a basic five pupil (equivalent to England's year six) to become a first-year student of architecture than for a first-year student of architecture to become a fully registered architect. Budding architects faced with this stark reality and knowing their discordant tune will not be addressed soon, gradually drift away from the architecture community.

However, the election of Muyiwa Oki as RIBA president has ignited a spark of hope – the hope that the present status quo of gerontocracy in my local architecture community can be challenged. It poses a challenge to our architecture bodies. If the RIBA, whose ideals the community holds in high esteem, can elect a competent hand to manage its affairs irrespective of age, then they have no excuse to continue the disfranchisement of the younger demographic.
In turn, it also challenges the emerging architects who are currently drifting away to stand their ground and demand an active presence at those bodies' upper levels.

The RIBA's remarkable decision to elect Muyiwa Oki as its youngest ever president could have a ripple effect, sending all architecture communities a subtle message to bridge the gradually widening chasm between their representative bodies and the discontented younger demographic by giving emerging architects influence at the top level.

In my local architecture community, the RIBA's message has been clearly heard and understood. Several future architects are beginning to push for the right to actively participate in the bodies' political activities. As one of those emerging architects, this event has personally challenged me to raise my voice above those who dismiss us, and get our concern across through this medium. Seeing the chance of effecting evolutionary changes becoming feasible, the number of such voices is growing day by day.

Today, the discussion that began as a small talk within the four walls of my school design studio has spread to students in other schools of architecture with the sole objective of demanding all-inclusive democratic electoral processes. Sharing in Muyiwa's optimism, I hope this is indeed 'a start of many great things to come for those who feel disenfranchised and underrepresented'. More than that, I hope we will also arrive at the same point in time where 'we can be proud of an election where people at different stages of their careers, of all identities can be heard and seen bidding to represent the profession'.
Dele Oye is a Part I student at the University of Benin, Nigeria
See all the winners at ribaj.com/future-writers