It's very, very dark, the gloom only lifted by strange lights, some swinging above your head, others seemingly gliding like mini spacecraft. An otherwordly soundtrack completes the disorienting experience, which feels like being inside some sort of giant walk-through scanning machine.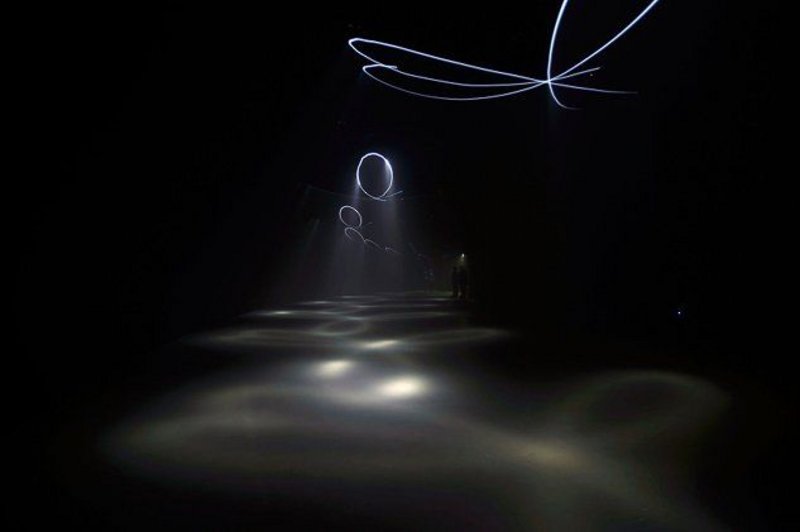 Visiting Momentum, an installation at the Barbican's Curve gallery, is a truly strange and immersive experience. It's the work of United Visual Artists, the London-based multi-disciplinary design and art studio whose work seeks to question people's relationship with technology.

Visitors are free to wander through the 90m long gallery, in small groups, at their own pace. First, we encounter pendulum lights swinging in sequence through the space, their shafts illuminating swirls of dust and drawing attention to the contours of the curved space. Further in, we meet the rings of light which although attached to the ceiling appear to hover around above our heads casting light on the highly textured Barbican walls and above. All the while, there is the strange soundtrack of the moving lights and the feeling that these light sources are somehow monitoring those passing through.

Momentum is a brief, engaging and slightly unsettling encounter. So much so, that it's almost a relief to emerge back into the Barbican Centre at the end and experience the normality of human interaction once again.
---
United Visual Artists: Momentum, until 1 June 2014
The Curve, Barbican Centre, London