Pacifist and music lover who focused on Roman Catholic churches, including Marychurch in Old Hatfield – listed grade II in 2013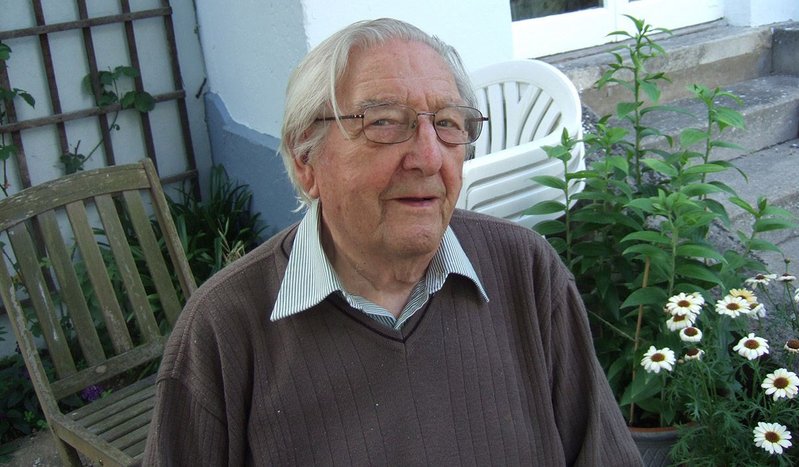 George Mathers was brought up in a working class area near King's Cross in London. His father was a postal worker, and his playground was the surrounding streets. When he was 14 he joined the Northern Polytechnic for a three-year course in bricklaying, joinery and plumbing. On completing the course, aged 17, he was one of a cohort of trainees invited to join the polytechnic's new department of architecture, which had just been approved by the RIBA and was looking for students.
This was in the midst of the 1930s depression and his father feared George would have difficulty in getting work. With strong support from his family, he took up the five-year architecture course.
Around the same time George became a committed pacifist and a Roman Catholic. As the Second World War began, his pacifism led to the polytechnic refusing to allow him to finish his course, and then to a prison term at Wormwood Scrubs, where Paul Mauger, a Quaker architect, was a visitor. Mauger gave George a job at his Welwyn Garden City home on his release.
George's wartime work in Hertfordshire consisted mostly of extensions to junior schools for kitchens and dining rooms which provided meals for the children because many mothers were working all day in factories. On returning from an urgent job for the government in the country, George received a document sending him to prison for a second time.
When I joined the Paul Mauger practice in 1952 as a newly qualified architect, George was a junior partner, married with four children and living in a modern bungalow that he had designed and largely built himself. He was designing schemes for council housing in many country towns and villages, as well as working on Methodist churches and other buildings in nearby post-war new towns. In 1957 he designed a small detached chapel for Catholic nuns, which led to his being appointed to design the pentagonal Roman Catholic Church of St Bartholomew in St Albans, the first non-traditional plan for a parish church in the catholic diocese of Westminster.
By 1960 George had set up his own practice in mid-Hertfordshire with an associate, Barrie Thomas, who later became a full partner in Mathers Thomas Associates. George was busy with a great variety of work, including some for large commercial companies which saw him designing all over the British Isles. The partnership was established in Cheltenham and Hertfordshire until 1982, when George settled into his own practice in Cheltenham. His major work right up until his retirement at age 94 was for new and expanded Roman Catholic churches. His beautiful round Marychurch in Old Hatfield, of 1971, with its glorious coloured glass windows, was grade II listed in 2013 – a rare achievement for a living architect. He worked with many artists, including the sculptor Angela Godfrey.
During his years in Hertfordshire George became secretary and then president of the Hertfordshire Association of Architects. When he moved to Cheltenham, he acquired a Regency house which he and his second wife, Yoko, transformed into a beautiful dwelling with their garden receiving many awards.
Apart from George's artistic and drawing skills, and his knowledge of every architectural historic detail without the need to refer to books, he was a self-taught player of the organ, piano and harpsichord. In Cheltenham he formed a group of four serious singers that expanded to become The Oriel Singers with more than 25 members. The choir gives charity performances and has achieved great success in national competitions.
For more than 30 years George and Yoko, who is a professional pianist, fostered music at their Park House home, giving up to 25 recitals a year on Sunday afternoons. Admission was free, and enthusiastic professional and student participants from all over the UK were content to receive direct payments from the audience at the end of their performances.
This remarkable man died peacefully with his family around him on October 11 at the age of 96.
David Sutcliffe
---