The co-founder of Roger and Foster's Team 4 built this experimental house for her family in Surrey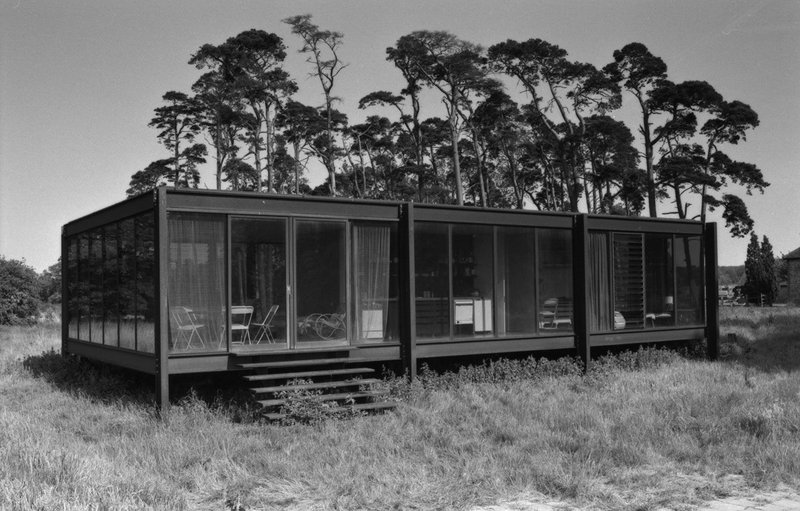 Credit: John Donat / RIBA Collections
In 1969 the architect Georgie Wolton, who died in 2021, built Fieldhouse, an experimental glass house for her family on the site of a fallen-down timber agricultural worker's cottage in Surrey. Contemporary with John Winter's more famous house using the same material in Highgate, Wolton's design was probably the first in the UK to use Corten steel as a primary structural material.
Wolton had trained at the Architectural Association and in 1963 formed Team 4 with her sister Wendy Cheesman, Su Brumwell, Richard Rogers and Norman Foster. In fact, it was Wolton's inclusion in the practice that allowed it to operate as she was initially the only qualified architect. However, she discovered that she preferred to work alone and left after a few months to form her solo practice. Her output was small but precise and included an esteemed live/work space, Cliff Road Studios in Camden, and a house for herself in Belsize Park. Jonathan Meades described her as an 'outstanding woman architect of the generation before Zaha Hadid'.
Fieldhouse was dismantled in 1993 and is now in storage.