Multi-award winning engineer on Jørn Utzon's Sydney Opera House, whose techniques continue to be relevant today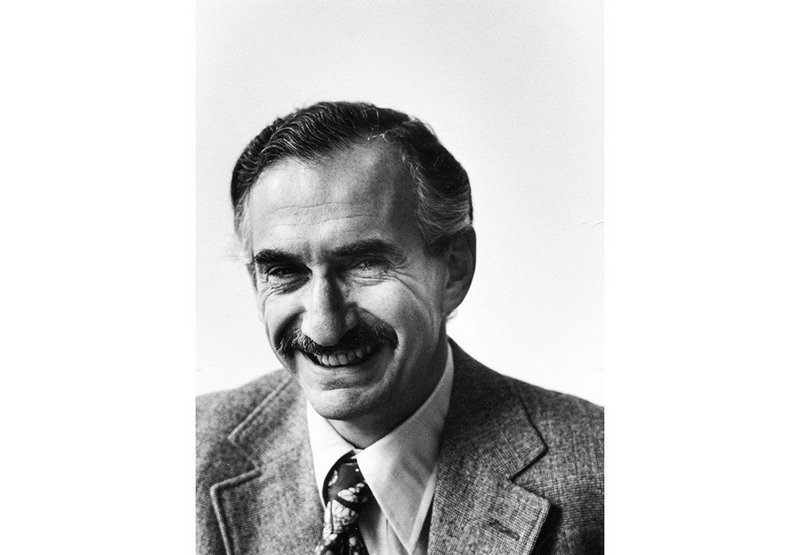 'Working at the frontiers of what was possible' is how the late and revered engineer, Jack Zunz, reflected on the experience of leading the engineering design of Sydney Opera House. The building was a defining project of a career with Arup that spanned 40 years.
An understated individual, he attributed most of his professional success and achievements, for which he received a knighthood in 1989, to 'luck'. But his story reveals great determination, skill and dedication.
The Sydney Opera House is one in a long list of landmark engineering projects Zunz led or contributed to over the course of his career, with others including Stansted Airport's terminal building, HSBC's Hong Kong Headquarters, Britannic House for BP and Emley Moor transmission tower. The awards and accolades he received over his lifetime are numerous.
Zunz was born on Christmas Day in 1923 in Germany. Shortly after, the family moved to South Africa. His later studies towards an engineering degree at the University of Witwatersrand were interrupted for three years when he joined the army to support the fight against the Nazis. He described an inability to stand by and do nothing with the world gripped by 'such evil', claiming his conscience would 'not forgive him'.
He married Babs Maisel in December 1948 and found work in the steel design and fabrication industry in Johannesburg. Ambitious to progress in his profession, he wrote to a friend at Imperial College London, requesting a list of recommended engineering consultancies in the city. He then wrote to the first name on the list, a move which led him to the firm at which he would spend the remainder of his career, eventually serving as co-chairman between 1984 and 1989. That firm was Arup. Zunz was to play an important role in the firm's development and geographical expansion.
Zunz felt a strong connection with Sir Ove Arup on their first meeting in London. He recounted an initial interview lasting well over an hour, in which they touched on virtually all subjects, with the notable exception of any­thing relating to engineering. Despite being told at the end of their chat that there was no job available, an offer letter arrived the very next morning.
In the early 1950s, his mother's deteriorating health called him back to South Africa. There, he teamed up with former colleague Michael Lewis to establish Arup's first South African office in 1954. It was here that the firm began to work on tall structures and telecommunications masts, and where Zunz began to make a name for himself.
Zunz returned to London in 1961. Two weeks later, the Sydney Opera House brief landed on his desk. He described an 'irrevocable change' in his life upon taking on the project. It would dominate his day-to-day for the best part of the next decade, bring considerable challenge and controversy.
Architect Jørn Utzon's design, resembling the billowing sails of a ship, required a highly complex arrangement of unique shell shapes. Zunz and his team worked tirelessly to make these buildable. The solution involved constructing the shells from fanlike precast concrete arch ribs, each made of multiple subsections, an approach unprecedented for a roof, especially on such a large scale. Every arch was formed from the surface of a single sphere. The complexity was unprecedented, and the new techniques that were developed for it continue to be of value. The project also marked the first use of computers in a serious way in structural design.
Zunz eventually retired in 1989. His enormous contribution to the engineering community is acknowledged and highly valued worldwide, and his legacy lives on at Arup, the firm to which he dedicated his working life.
He is survived by Babs, their daughter Laura and son Leslie.