Committed designer whose landmark projects included the Nat West Tower refurbishment, Francis Crick Institute and 40 Grosvenor Place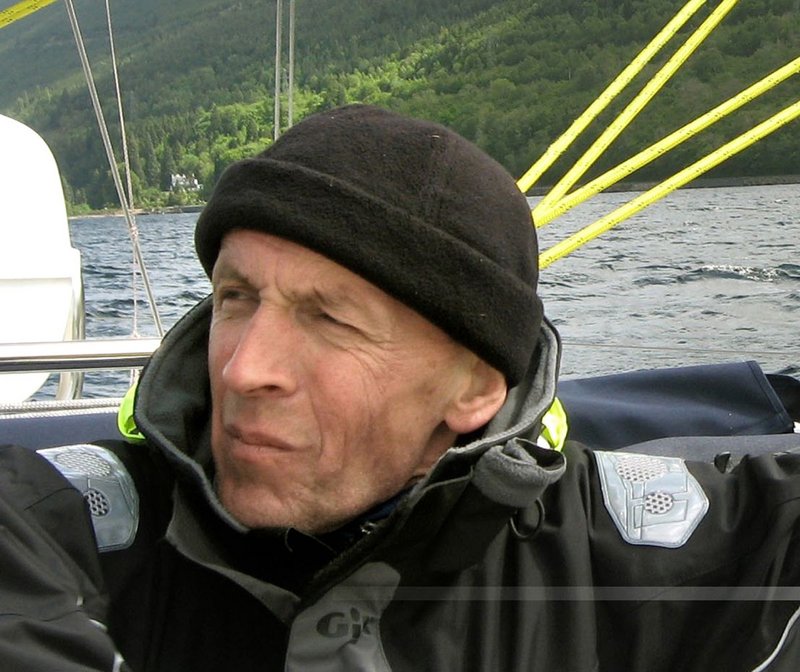 Gordon William McInroy Cobban 1951-2015
Gordon William McInroy Cobban, who died in Dundee last November, had returned to live in the Scottish townhouse he had so beautifully restored after weakness brought on by a chronic lung condition. A great and gifted designer, his last post was at HOK International, where he was absorbed in an interesting range of projects.
He came to public notice in the sixties. Celebrity appeared at sixteen when he captained Kirkton High school to victory in 'Top of the Form' the then popular BBC schools competition. Suddenly he had UK fame and a stack of fan mail to deal with.
After a period reading law at Edinburgh University, he switched to architecture, which, for this intuitive and reasoned designer, was a happy transition.
He graduated from Dundee, went to London and remained there his whole working life. He was elected to the RIBA in 1978. Having completed a busy learning period at Scott Brownrigg and Turner, and then Renton Howard Wood and Levine, he moved to GMW architects around 1980 and began a prolific period of project work, one highlight of which was the Nat West Bank.
GMW Architects worked on the Nat West Tower after it was damaged by the 1993 Bishopsgate bomb. The project essentially reinstated the look of the original, but Gordon's rather more challenging task was to design a new entrance to replace the non-descript original with something more appropriate to one of the City's most recognizable landmarks. The resulting three-storey glazed pavilion is suspended from two external columns, allowing the glazing frames a slender elegance not possible with a load-bearing structure. The new entrance transforms the tower's relationship with the street, giving it the presence its predecessor lacked, while its transparency and light, open interior, means that the full extent of the tower is visible through its roof. It's a well-conceived space and the structure is nicely detailed.
Joining HOK London in 1996 as senior designer he brought his inimitable talent to many landmark projects including 40 Grosvenor Place and The Francis Crick Institute.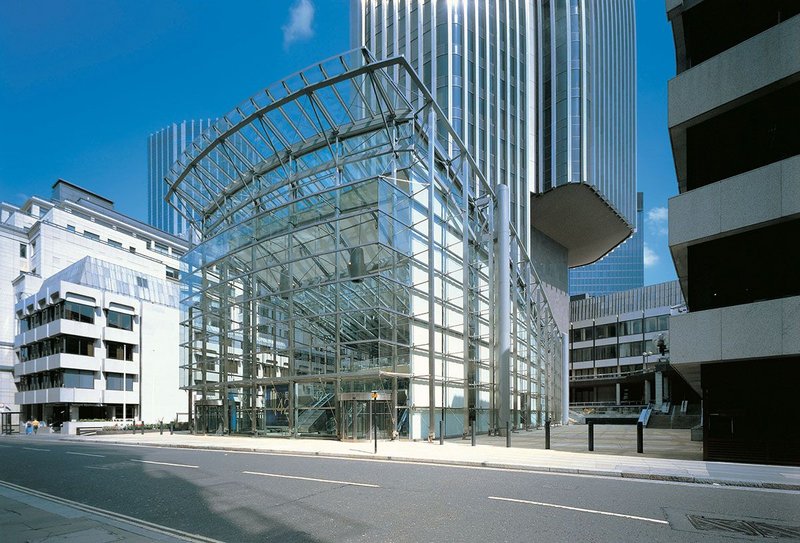 The challenge of designing a new entrance after bomb damage at Tower 42
His work on 40 Grosvenor Place, Westminster, completed in 1999, advanced the notion of the office building as a campus, where human interaction is recognised as integral to business success. This 30,000 m2 structure was conceived as an urban village in microcosm, creating a progressive workplace in an envelope of simple, classic elegance expressed in limestone, steel and glass.
At its heart, below a daring cascade of stepped glazing, the central atrium features a multi-coloured limestone floor that epitomises Gordon's attention to detail. Latterly he brought his pragmatic approach and design flair to the team creating one of Europe's largest research facilities. On its completion in 2016 the Francis Crick Institute will constitute one of the most significant developments in UK biomedical science in a generation. Located in central London, the facility will house 1,500 staff, including 1,250 scientists, in an environment specifically designed to foster interaction among multi-disciplinary researchers including biologists, chemists, physicists, engineers, computer scientists and mathematicians. To further promote the concept of connection and collaboration, the multi-levelled cathedral-like atrium is dramatically bridged to link the public spaces with technical facilities.
In contrast to his city life, Gordon loved the open spaces. His enthusiasm for walking the hills in Scotland turned to a passion for serious sailing. With his navigating skills he crewed with friends and colleagues on voyages in the Atlantic and latterly on many trips among the Western Isles.
He had a keen intellect, was deeply and widely read and left a huge library of subjects ranging from classic fiction and film to politics, military history and the sea.
A parting gift from GMW was a re-presentation of 'The Quiet Man' which accurately reflected his character. He once described himself as a 'desk jockey'. He was never a political or committee man, simply a committed and consummate designer. He is a great loss to his colleagues, family and friends.
Alan Cameron
---