Glasgow architect William Leiper combined opulent design with cutting edge technology – why isn't he better known?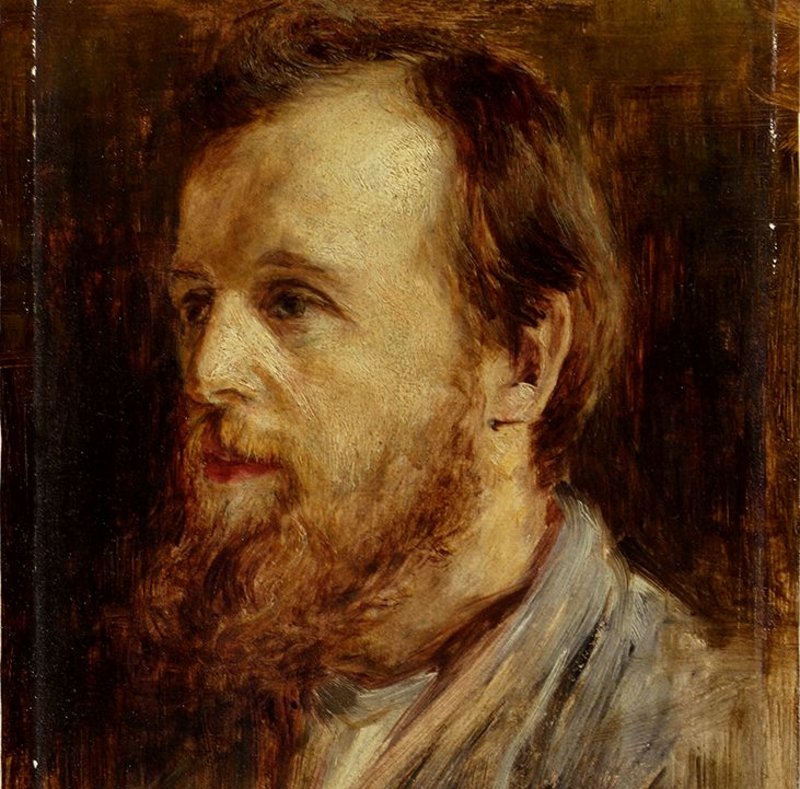 William Leiper by Colin Hunter ARA, 1869, oil on canvas (Bequeathed in 1928 by James Dunn).

Credit: Image courtesy of Aberdeen Art Gallery & Museums Collections.
Imagine creating a carpet factory in the form of the Doge's Palace in Venice. Or an opulent yacht interior with an unlimited budget for the Tsar of Russia. Such outlandish ideas were more than mere fancies for William Leiper, the Glasgow-born architect who did both during a wonderfully varied career which also included the design of the world's only Gothic lighthouse (on Mull).
So why, unlike his near contemporaries Alexander 'Greek' Thomson and Charles Rennie Mackintosh, isn't Leiper better known? Ewan Kennedy, organiser of a new exhibition about Leiper to mark the centenary of his death, wonders if this is down to the architect's unfashionable Gothic tendencies.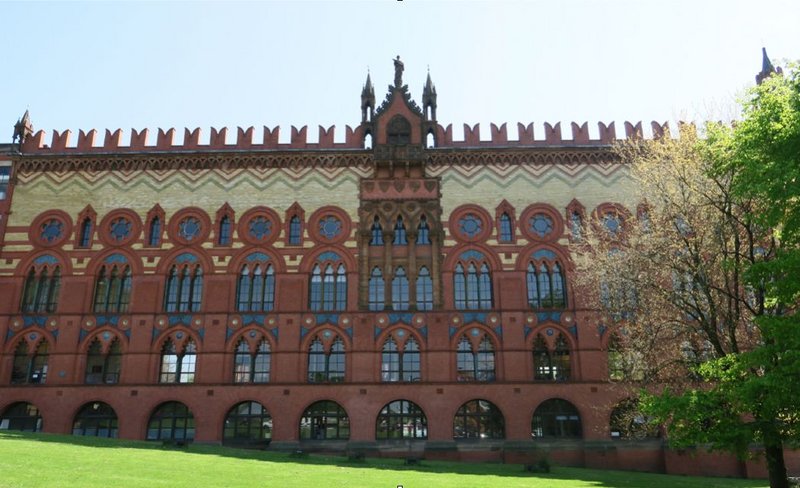 Templeton's Carpet Factory. Leiper's Doge's Palace-inspired facade helped gain planning permission for the building after two unsuccessful attempts.
'The Leiper name is used by estate agents to market very nice houses but he doesn't have much of a position in architectural history,' Kennedy says. 'I don't know why he was overlooked. Maybe it's because of his obsession with the Gothic – he was the Scottish branch of northern Gothic revival.'
Kennedy knows his work well, as his Leiper Fine Art gallery is situated in the Leiper-designed Sun Life building. Rather bizarrely, this steel-framed building features a French Gothic exterior and Renaissance-inspired architectural sculpture combined with what was at the time state-of-the-art technology including electricity and a lift.
Leiper established his practice in Glasgow at the age of 24 after some years working in London, where he fell in with Gothic revivalists such as William Burges and Edward William Godwin.
His output was considerable and varied. As well as a large number of country houses, many in Helensburgh, he was well known for the Dowanhill church, which was notable for its lavishly decorated interior. The polychromatic facade of the extraordinary Templeton carpet factory was modelled on the Doge's Palace as a way of getting planning approval for the prominent Glasgow Green building. The Imperial Russian yacht Livadia, completed in 1880, included an elaborate state saloon in the form of an elongated octagon on the awning deck. The vessel was exuberantly decorated throughout, with features including a marble fairy fountain illuminated by electric lights in changing colours. Sadly the client, Tsar Alexander II, had been assassinated by the time the yacht arrived in the Black Sea in spring 1881.
As well as showcasing Leiper's work, the exhibition aims to provide an idea of life in Glasgow during the late 19th century, when the city was thriving and embracing new inventions such as electricity. It also sheds a light on the dangerous nature of construction in those days. Shortly before completion the Templeton factory suffered a wall collapse that led to the deaths of 29 workers. Leiper's assistant William Anderson, who went on to be the first head of architecture at the Glasgow School of Art, was involved in another tragedy 10 years later when five construction workers were killed at Napier House in a collapse involving experimental concrete. This destroyed the reputation of the architect, who subsequently committed suicide. Leiper himself contracted blood poisoning after an accident on a building site in 1903, which led to his retirement due to ill-health.
Kennedy also hopes that architects visiting the exhibition might reflect on Leiper's embrace of decoration as a way of humanising his buildings – an approach in sharp contrast to the more stark and functional new buildings going up in the city today.
The Leiper exhibition is part of the RIAS-led, year-long Festival of Architecture 2016
The Electric City – The Life & Work of William Leiper, until September 18, Leiper Art Gallery, 117 West George Street, Glasgow, G2 1QR.
---