Habitat warehouse and showroom, Wallingford, Berkshire, 1971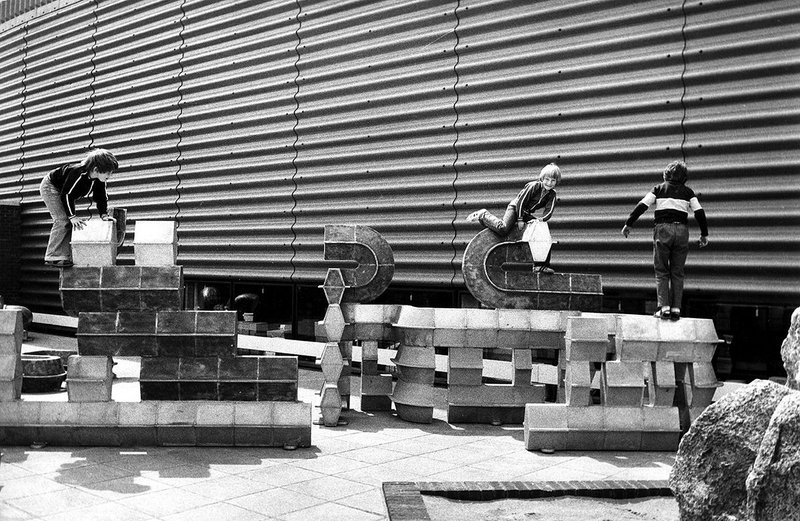 Habitat warehouse and showroom Wallingford, Berkshire, 1971.

Credit: John Donat / RIBA Collections
This warehouse and showroom for Habitat, in Wallingford, Berkshire, was built at a time when both the furniture company and the High Tech style that the building exemplifies were in the ascendant. Known as 'the Jolly Green Giant' in reference to its corrugated green cladding (inspired by founder Terence Conran's green Porsche), the building was designed in 1971 by young architects Ahrends, Burton and Koralek whose stylish and creative approach chimed with Habitat's affordable modern style.
Conran was determined to build something which reflected Habitat's aesthetic, defying calls from others in the company to buy a cheaper, standard unit. The result is a vast green warehouse and a much smaller, adjacent showroom. Also included on the site were a café and this children's playground – featuring galvanised steel service pipe sections sculpted into climbable structures by Eduardo Paolozzi.
The playground is photographed by John Donat, ABK's contemporary from the Architectural Association in the 1950s. The image is typical of Donat's informal, photojournalistic approach to architectural photography in which he aimed to capture 'an experience of a slice of time in the life of a building'.