Geographically sheltered, Matlock's self-sufficiency guards it economically too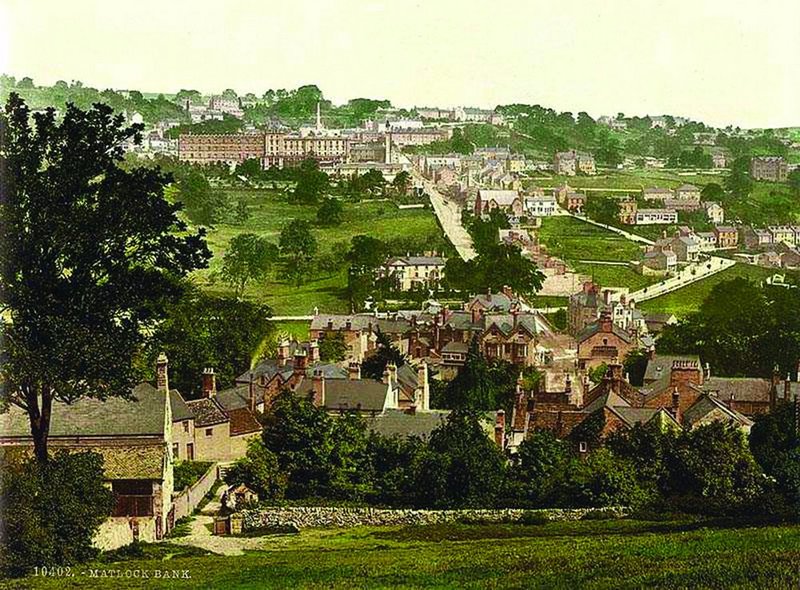 Matlock Bank c1900, with Smedley's Hydro at the top.
'Matlock has its own micro-economy', a ­l­ocal builder told me, soon after I arrived 20 years ago. 'You won't need to worry about the ­recession.' There were more pressing concerns however. With no clients or contacts, I joined the friendly local Civic Association initially trying to influence the location of a new supermarket and bypass. While the supermarket battle was lost, the involvement generated the beginnings of some sort of architectural profile, and has since earned the support of our injections of contemporary contextual architecture into the town.
Exile has turned into a Unique Selling Point for our practice: clients love to visit the Derbyshire Dales
Escaping from London, Matlock had seemed like the back of beyond. In fact, just 45 minutes from Nottingham, Sheffield and Derby, it has proved a viable central location for practice and teaching. Exile has turned into a Unique Selling Point for our practice: clients love to visit the Derbyshire Dales.
A famous view of the town shows three tiers of local government climbing the steep hillside of Matlock Bank. John Smedley, on returning to his hometown after a 'miracle water cure' in Baden Baden, built the gigantic Hydropathic Hotel and began the ­transformation of the town from packhorse hamlet to fashionable Edwardian spa. The hotel still houses the town's largest workforce: it is occupied by county council workers, looming above the district and town council offices. Under New Labour's public sector munificence all three authorities became clients, but recent budget cuts have seen an inevitable shift to the private sector.
Derwent Valley was of course already famous as the birthplace of the Industrial Revolution. Now, Matlock continues to embrace the entrepreneurial spirit of Smedley, allowing greater freedom to reinterpret the local traditions in contemporary architecture.
Lying between bohemian Wirksworth, with its renowned annual Arts Festival, and genteel, picturesque Bakewell, Matlock is undoubtedly old-fashioned, even stuffy, but it lacks pretensions. Archetypically 'Middle England', its absence of diversity makes regular 'border-crossings' to the nearby cities important for a wider perspective.
The small-town mentality has its upside though. Our roofer recently asked if we could extend his mother's house, then his companion – a manufacturing boss – asked if we could double the size of his factory. A local farmer commissioned us for the largest new building in the town centre. Our first project was the church hall, our first office a converted butcher's shop, the second an abandoned funeral parlour. We have since designed new buildings for the butcher, bishop and undertaker.
Defined by a complex geological contortion forming an elbow in the River Derwent, the town is an enclosed settlement, dubbed 'Little Switzerland' by the Edwardians. You squeeze through the bikers' Mecca of Matlock Bath and emerge into the Peak District. This containment aids the low crime statistics; it is no surprise that this attracts young families – including ours two decades ago.
Our builder was right that Matlock is cushioned from the boom-bust cycle. Our workload has varied less than our city-based peers. It is a privilege to contribute to the evolution of a town that has made us so welcome. As one local says: 'I call it my Brigadoon'.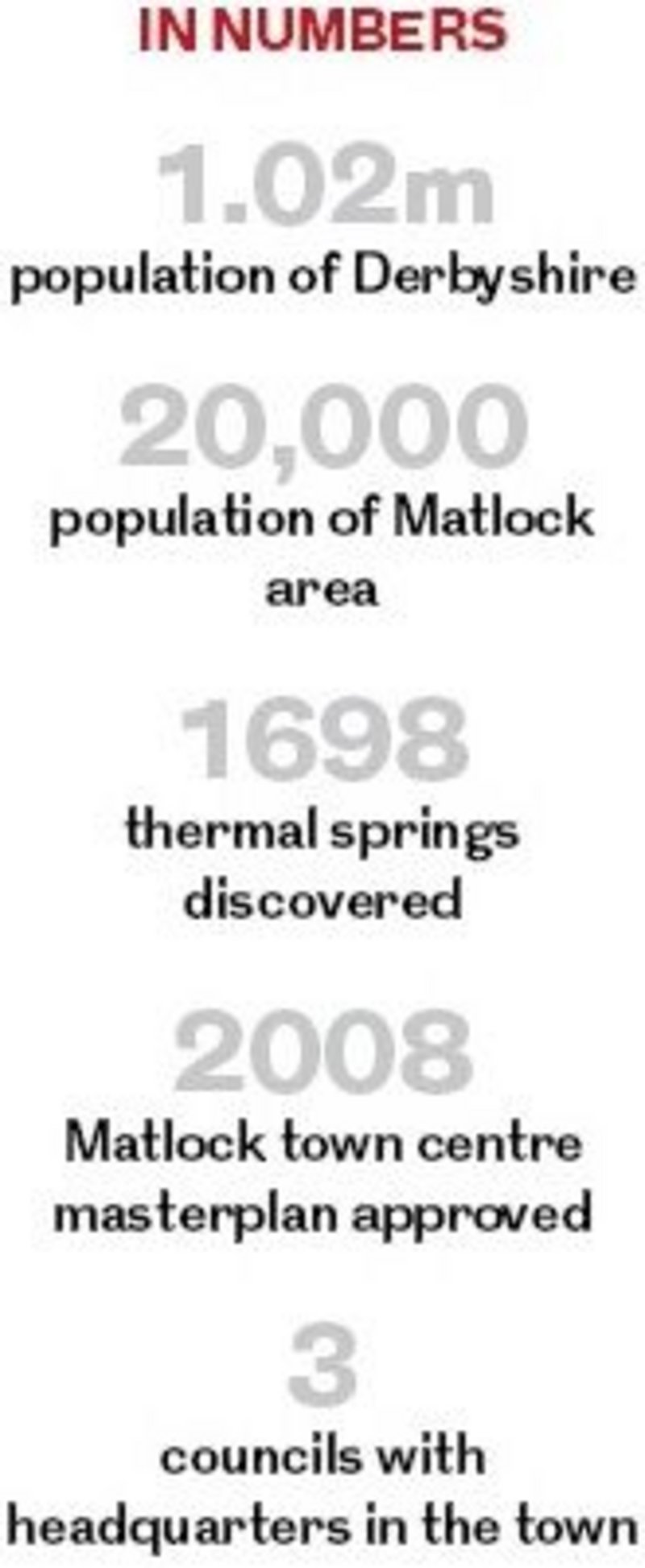 ---
Robert Evans is director at Evans Vettori, Matlock
---