There's more to this year's Heritage Open Days than fusty old buildings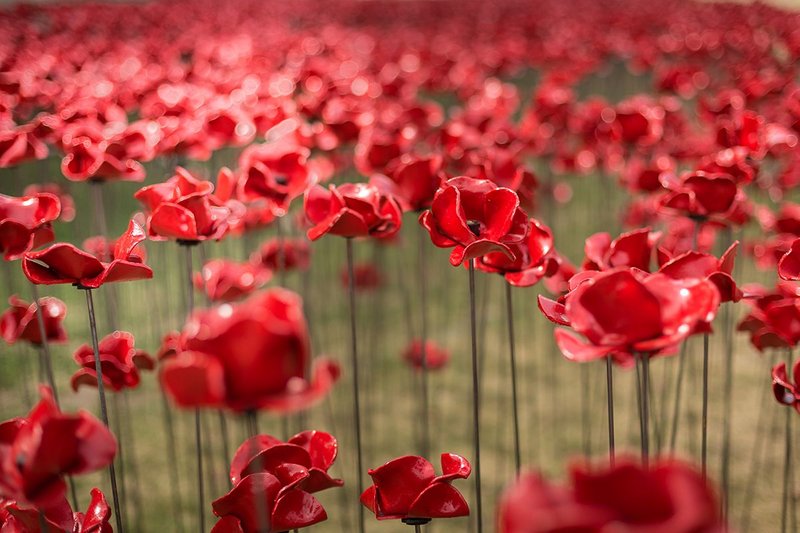 Weeping Window by artist Paul Cummins and designer Tom Piper.

Credit: Richard Lea-Hair and Historic Royal Palaces
Fancy showing off your dance moves at a silent disco on Hastings Pier? Or would you like to find out where those poppies went after they left the Tower of London? These are two of the more unusual happenings at this year's Heritage Open Days, which is taking place from 10-13 September.
A record number of venues – 4700 – are participating in this year's event. Organisers are keen to show that, despite the connotations of its name, Heritage Open Days are not just about ancient churches and monuments (although there are plenty of those too). Increasingly, venues are being supplemented by events and experiences such as clog-dancing in Blackburn, a vintage fair in Tewkesbury, and a family-friendly tour exploring some of the quirkier historic activities at Nottingham Market. Newer buildings and recent conversions of historic properties are increasingly included as well, such as the Living Planet Centre in Woking designed by Hopkins & Partners. The only stipulation is that they must have some historic angle.
'We're quite a broad church. The priority is to get people to enjoy and interact with historic buildings in their local communities,' says a spokeswoman.
At Hastings Pier, visitors will be able to learn about the history of the structure through a silent disco musical soundtrack. In Northumberland, the Woodhorn Museum will be the first venue to host Weeping Window, part of the poppy artwork previously installed at the Tower of London. Other new venues include the National Theatre, which will run tours inside and out, and Clandon Park in Surrey, where visitors will be able to see progress of the salvage operation after the recent fire.
This year the RIBA has linked up with Heritage Open Days to offer free interpretation boards to participating buildings of architectural interest.
Heritage Open Days, until 13 September
---