Hille showroom, Albemarle Street, London, 1963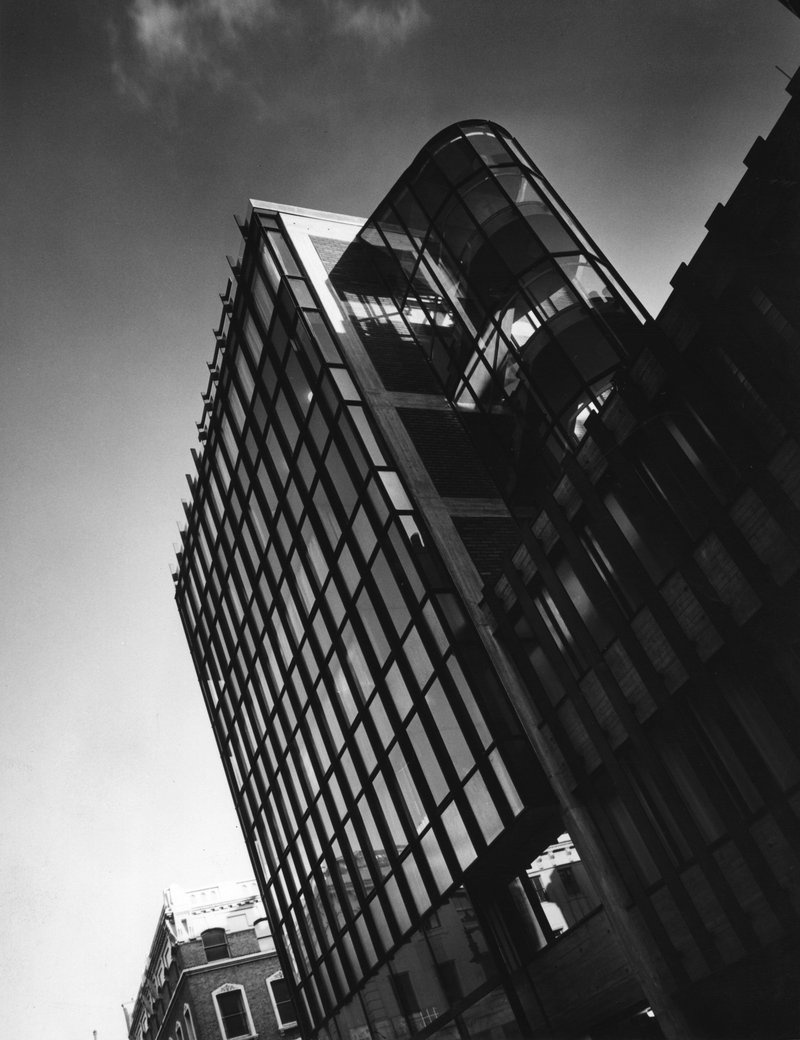 Hille was founded in London in 1906 by Russian émigré Salomon Hille primarily to restore and reproduce 18th century furniture, but it was a change of direction after the war which established the company's reputation as one of the foremost pioneers of modern British design.
Salomon's daughter Ray built valuable relationships with leading architects and designers of the time, including Robin Day. From 1949 he was Hille's primary designer and was responsible for the famous polypropylene stacking chair as well as graphics, shop design and exhibition stands. Ernö Goldfinger was commissioned to design a bold new office in Watford in 1961 – Lord Reilly of the Design Council commended the 'admirable sense and courage in commissioning so uncompromising an individual'.
Two years later, internationally renowned émigré Peter Moro was chosen to create this showroom on Albemarle Street, London. The result was an equally uncompromising, appropriately modern setting for Hille's products, with a rough concrete frame juxtaposed with smooth black aluminium mullions. Day's interiors, featuring an impressive spiral staircase, are now sadly lost.
---