Art and people have been critical to the career of the designer of the Holburne Museum, who reveals a relaxed and optimistic approach to his work and life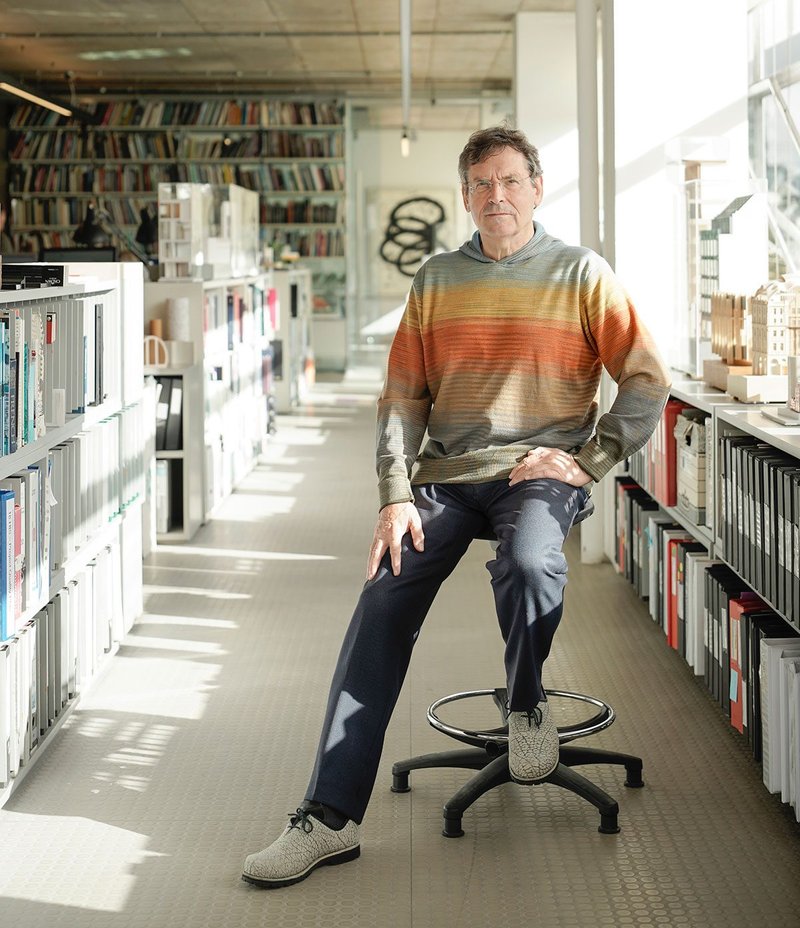 Eric Parry, founder of Eric Parry Architects.

Credit: Jae Whan Kim
Eric Parry, 71, founded London and Singapore-based Eric Parry Architects in 1983. He has taught extensively, is a former president of the Architectural Association, and was chair of the RIBA Awards Group.
Knowing what you know now, did you make the right decision to be an architect? How did this come about?
It came about quite early on when I was around 15 from an interest in art and – with less capacity – science. After coming across Pevsner and doing art A level, I started to travel with an intent to study buildings. I got into architecture school, and after a while I suddenly realised that this was something I could do. I just felt comfortable doing it.
I wasn't spoilt for choice. There were no architects in my family but there were a lot of medics. My father was responsible for setting up a health service in the Middle East, so I grew up watching hospitals being built, and the old town being destroyed.
You established your practice 40 years ago. Looking back, what do you regard as your breakthrough moments?
Getting an assistant lectureship at the Cambridge transformed my set of possibilities. This breakthrough moment came after taking a long route into architecture. I took nine years to get my Part 2 – after my Part 1 I worked for a housing association architect for a year, and I spent a year researching nomadic settlements in Iran and elsewhere in the Middle East. Then I went back to art school to do a foundation at Hornsey College of Art, then to the Royal College of Art (RCA), which didn't have Part 2 status, and then to the Architectural Association for a year.
After a period at Cambridge, Sandy Wilson gave me the third year to run. Every year for eight years I co-ordinated case studies from all the best practices including site visits with the architects to see buildings under construction. As a result, I got to understand many wonderful buildings. I was teaching, but I was really being taught as well by being able to plug into contemporary practice.
I taught at Cambridge for 14 years. With history of art and the history and theory of architecture running side by side, there were many connections intellectually. Friends and colleagues were wonderful and the students were brilliantly multi-talented. At the same time, I set up my practice there above a garage, working on small projects like artists' studios for Tom Phillips and Antony Gormley before doing a masterplan for Pembroke College, Cambridge, in 1988. Designing Foundress Court at the college was a big breakthrough and set the practice on its way.
Ricky Burdett's Future Southwark project, which was about interventions in public space, was also important – I did the Southwark Gateway Needle at London Bridge. Working with stone there got me on the radar of Scottish Widows, which needed help with a problematic site at Finsbury Square. This, and getting to know Stuart Lipton, got me started on commercial work.
What has given you the most satisfaction in your work as an architect to date?
The great pleasure at the RCA, the AA and Cambridge was specific people who were remarkable in what they offered, first as teachers and then as friends. Kenneth Frampton gave eight particularly memorable lectures at the RCA on the European city – I still have my notes from those. The other person who was absolutely key was Dalibor Vesely, with whom I shared visits to nine cities. His intellectual reach was amazing, and our deep friendship was a huge source of inspiration.
I have also experienced great joy from being part of visual arts culture. It was a struggle to survive financially as a student in the early 1970s. I had to get a job, and for five years on and off I worked as a night guard at the Serpentine Gallery, which was the best job I ever had. I got to see the most fantastic exhibitions being set up – I watched Henry Moore come in and be critical about how his sculpture was being displayed, as well as Richard Hamilton, Howard Hodgkin and many more. It was completely wonderful, like an endless private view.
Who have been your biggest influences?
Dalibor Vesely and Kenneth Frampton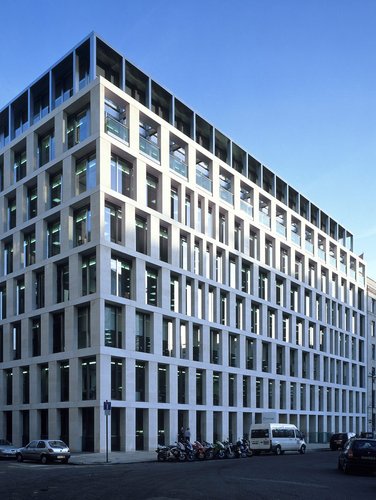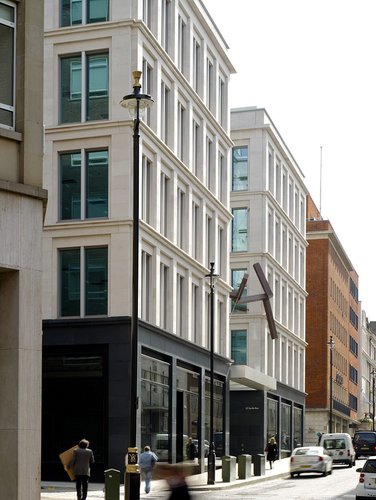 What buildings are you most proud of?
To have contributed to both the City of Westminster and the City of London is the most humbling thing. You can be walking through them and suddenly realise that there are parts of the city that you contributed to. At 23 Savile Row, we had to pull down English Heritage's old headquarters Fortress House and our new building has become iconic in the art world through its occupants. Then there's the urban collages from 50 New Bond Street through to 14 St George Street, One Eagle Place on Piccadilly and 7, 8 and 30 St James's Square.
Then there are the three music schools we've done – at Bedford School, Brighton College and Wells Cathedral School. The Holburne Museum in Bath was also a wonderful project – museology is fascinating – and then of course the two church renewal projects St Martin-in-the-Fields and St John's Waterloo.
Have your priorities in practice changed over the years?
Projects have scaled up and become more complex, but our priority has always been not to have more than the number of projects you can juggle with in an intense way. Architecture practice is a collaborative exercise. I know what I can do and what I can't – don't give me a spreadsheet! Another priority is to make sure our office still has the buzz of a studio in an architecture school rather than that of a corporate office.
What have been the biggest obstacles to overcome?
You have to create some sort of virtue out of the obstacles. In the 1970s, there was no work, and in 1991, all the work disappeared overnight. So you need to be self-propelled and have a parachute – a cushion for the bad times.
We were an early practice office to be registered as net zero carbon and we practise what we preach. Now we're carbon counting on all our projects – it's not an obstacle, it's an opportunity.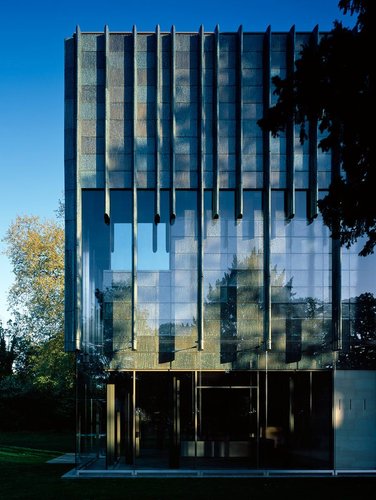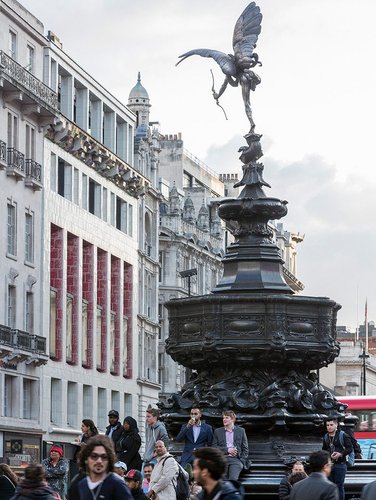 Did you ever feel like giving up? What kept you carrying on?
I still work predominantly at a drawing board. As soon as I sit down and start drawing, I am content. I'm always observing and thinking through the process of drawing. That's my sanity.
What changes – good and bad – have you experienced in the role of the architect over your time in practice?
One good thing is getting rid of the professional-on-a-pedestal idea. There's now much more collaboration between consultants in the creative process. In Europe, there's an assumption that architects can do more than they really adequately can, such as cost estimation, and the pedestal is even more the case in Japan. But here we have a pretty good thing going in terms of collaborative work that draws the best out of people.
One thing I rile against is the building industry's tendency to work from a kit-of-parts. I don't have anything against a reduced palette. But an awful lot of buildings are filmset flimsy – things are made to look heavy when they are really inconsequential. The opportunity to work internationally has offered an intense and rewarding comparative social environmental view.
Do you think the profession was too slow to grasp the need to design more sustainably? What more needs to be done?
Definitely. The industry tends to be reactive – from government to planning policy and only then does everyone step up to the mark. The RIBA has become more proactive. We should be railing against the procurement policy of government and demanding better practice with regard to sustainability. There's a lack of commitment, and a remarkable short sightedness. The most important thing about sustainability is durability, so we're nuts to be designing for a 60 year building life.
Is there anything you wish you'd done differently over the course of your career so far?
Opportunities were missed, but I've got no tears. You lose some, you win some. I can only count my blessings – many of our projects have long gestations so we have work stretching ahead for a good time.
Is there anything more that you'd still like to achieve?
Maybe I could have found another avenue to be more active socially and politically in the protection of fragile cultures such the Marsh Arabs of southern Iraq. Having grown up close to seafarers and Bedouin who dealt with the environment so brilliantly, it's tragic to see these great cultures being obliterated by affluence modernity and politics.
What is your most treasured possession?
A small Persian carpet that's older than me and was given to my parents in Kuwait. It's got imperfections but is beautifully constructed – you can see where the dyes have changed between one season and the next – and it has the most beautiful pattern.
I cherish that small carpet because it represents an amazing cultural tradition that the West has always been intrigued by. I've been somewhat nomadic myself – three of us converted a double-decker bus in Newcastle when we were at the end of our first year and I lived in that for many years. Nomads can be journeying anywhere but when they put a carpet on the ground, it can be a paradise.
The carpet tells the truth of its making when you turn it over and look at the back – that's when you understand what's really going on. For me, it's a metaphor for how you put buildings together. My knuckles are worn because I'm always tapping with them to see if buildings are what they pretend to be – but when you hug the stone facade at 30 Finsbury Square, there is no doubt that it's load-bearing. Like my carpet, it's a manifestation of how it was made.
As told to Pamela Buxton
Read more brilliant architects as they reflect on their careers from Quinlan Terry and Eva Jiricna to Julia Barfield and Ken Yeang