The co-founder of Pringle Brandon and former RIBA president looks back on how dyslexia led him to become an architect, being bought out by Perkins & Will and setting up practice with two of his daughters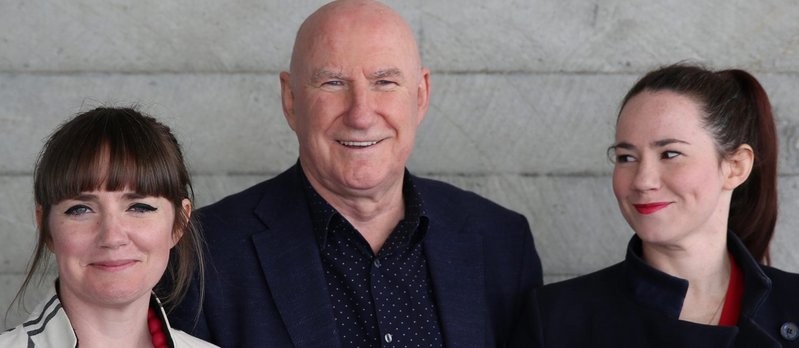 Jack Pringle with daughters and Studio Pringle co-founders Maxine Pringle (left) and Frankie Pringle (right)
Jack Pringle, 71, co-founded Pringle Brandon in 1986, took the practice into global firm Perkins & Will in 2012 and is now in practice with daughters Maxine and Frankie as Studio Pringle. He co-founded architectural charity Article 25 in 2004, served as RIBA president from 2005-7 and currently chairs the RIBA Board of Trustees.
Knowing what you know now, did you make the right decision to be an architect?
I didn't realise how badly paid it would be! But I've had a very good career so I can't complain.
I was sort of condemned to being an architect because, although I didn't realise it at the time, I was dyslexic. I was only able to get into a good school because the entrance exam was multiple choice. After that, the only subjects I was good at were art, maths and physics, and I sank down in everything else. My father was an engineer. I didn't want to be one but was interested in how buildings were designed, so ended up choosing architecture with the idea that I could always do something else after the first degree. But from the first week at Bristol University, I realised architecture was about all the things I liked, and I'd got rid of all the stuff I didn't.
What has given you the most satisfaction in your work as an architect?
The projects I've done, and being able – with Chris Brandon, Melvin Starling and others – to build Pringle Brandon into a leading practice. It was also great fun taking it into such a large practice as Perkins & Will and helping to run that.
I've also got satisfaction from the relationships I've had with some of the key clients who have brought us success. A project has to be unlocked – sometimes it's a spatial problem, sometimes it's about functionality, sometimes it's about the systems the clients work in.
Then there is Article 25, which we started in my office. It's been tough keeping it going but it's now the most successful architectural charity in the UK. That gives me great satisfaction.
Looking back, what do you regard as your breakthrough project?
Our breakthrough was a major fit-out for HM Customs and Excise, which was a surprisingly enlightened client and got us into the public sector in the deep recession at the start of the 1990s. We'd pitched for seven public sector jobs and lost all of them because we had no public sector experience. This project was particularly interesting, and we pulled out all the stops to get it.
This led to a daisy chain of clients, from the engineering division of London Underground to Canary Wharf and Barclays Bank, with which we ended up doing 2 million sq ft [190,000m2] for in a long-term and very fruitful relationship. Along the way, we built a reputation for workplace design and, specifically, culture change. With a few other practices, we were brave enough to tell clients how they could work better. Having done our research, we knew how to take our clients with us.
What buildings are you most proud of?
On the commercial side, it's the Barclays Bank headquarters at Canary Wharf (2004), which we helped choose, modify and fit out, bringing in Martha Schwartz Partners to work on the design of the five atriums. The other is a lovely project we did with Pierre Botschi in Austria, a 200-bed new-build hotel in the spa resort of Loipersdorf (1997).
Who have been your biggest influences and collaborators?
After university, I spent eight terrific years at Powell & Moya as Philip Powell's gofer, which was a dream job and far more instructive than all the years studying at Bristol. Another influence was Oliver Willmore, a senior partner at planner Barton Willmore. I spent years working with him on RIBA projects and he taught me a lot, not so much about design but about how to think. Then there was my collaboration with Chris Brandon. As we were at university together, people assumed we had a very pally working relationship, but it was extremely competitive. He's always kept me on my toes professionally!
What have been the biggest obstacles to overcome?
Escaping specialisms. Once you get known for something, people want you to do it again and again when you'd like to explore other things. I don't much believe in specialisms. They are a trap and overrated; there is a danger that you get lazy. We were once asked to do a data centre by a client who didn't really know what they needed. We knew nothing about data centres at the start either but by the end, we knew everything and ended up doing seven more. But we'd never have got that job if the client had known more in the first place.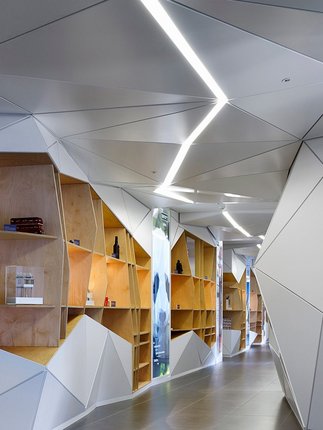 How did you end up as part of Perkins & Will?
As it became clear that global clients were hiring architects on a regional rather than a national basis, we suddenly had to build an international network. We decided we needed a partner in New York, and we were speaking to practices there when we were approached by Perkins & Will, who said they actually wanted to buy us rather than be our partner. We talked for about a year and went to see them in Atlanta. They explained they wanted to build a global practice starting with London. This allowed us to realise the value we'd built in Pringle Brandon while becoming a global firm, and enabled a whole cadre of our colleagues to become principals and share in the project. So we jumped on the bus, and Perkins & Will turned out to be everything we hoped. I did tell them I wouldn't stay forever. I ended up being there for eight years before jumping again.
Did you ever feel like giving up?
I have an unreasonably optimistic nature. I don't tend to get demoralised. We've gone through goodness knows how many tough recessions and downsizing, which is terrible, but you just have to get on with it.
What changes have you experienced in the role of the architect over your time in practice?
Let's go for some positives first. The success of design-led commercial practices is a good thing. Compared with the commercial firms of the 1970s, which were more dinner club and golf course-led than design-led, the scene has changed dramatically.
This positive has to be balanced by the rise of the project manager, which is an interesting phenomenon. As a profession, we can't complain too much because we had a nice position in the design team hierarchy and gave it away. There's also the rise of design and build. With both, if you're a really successful, substantial practice, the project manager and design-and-build contractor will tend to look after you. But if you're a small practice, you do tend to get pushed around.
Has this made it easier, or harder, to get high-quality buildings built compared with when you first started out?
No one had any money in the early 1980s. As things became more prosperous and there was more money around, we had more opportunities to do good work.
Do you think the profession was too slow to grasp the need to design more sustainably?
Taking the long view, the profession dropped the ball. In the 1970s, there was a stage when architects were leading the charge with people like Dominic Michaelis and Arup Associates doing things like experimental houses in Milton Keynes, experimental solar collectors and wave machines. Then cheap oil came along and blew everything like that out of the water. By and large, that innovation went away.
As interest in sustainability has come back, the engineering profession has picked up the baton more convincingly than architects – but then a lot of the change required is M&E driven. As leaders of the design team, we need to seize the initiative and set the ambition for our projects. On a national scale, the changes we need to make to hit our targets will only come through regulations.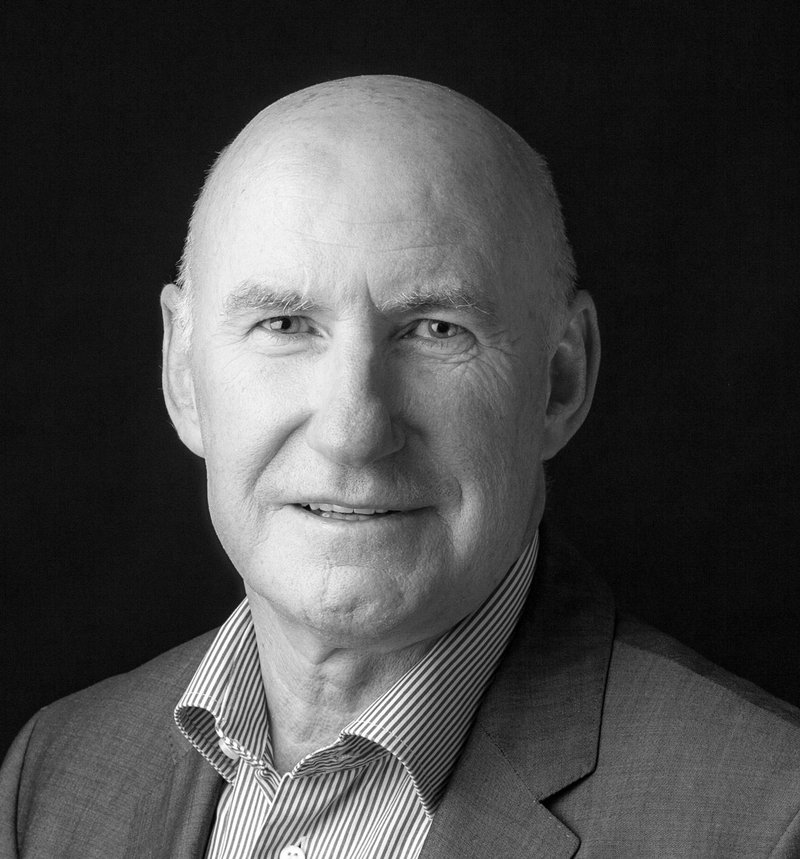 Jack Pringle.
You were RIBA president between 2005 and 2007. How do you reflect on that time?
I'm one of the few presidents who thoroughly enjoyed the job. I had a whale of a time. But I know some found it unreserved torture, particularly dealing with difficult council meetings – we used to have a great slanging match and then all go to the pub. I was very keen on increasing the political influence of the RIBA and managed to triple or quadruple the public affairs budget and start persuading the government to stop using PFI. There was always a tension between staff and members. The Goldilocks solution is a proper partnership between expert staff and the members, who know what's going on in the profession.
Is there anything you wish you'd done differently over the course of your career?
Try harder.
Is there anything you'd still like to achieve?
I had a very satisfactory first act as a working-class lad born in Glasgow and brought up in Nottinghamshire, followed by a second act at Pringle Brandon and Perkins & Will. I'm not done yet! Now I'm looking forward to my third act at Studio Pringle. As nice as working at Perkins & Will was, I could never be completely free. So it's really nice to now be able to do what I – and my two oldest daughters – want. The idea is to give it 10 years to try to build a significant firm with Maxine and Frankie – who will then take over – and have some fun doing it. We want to be a balanced firm working between varied sectors. We are currently running about 10 projects, including workplace, school refurbishment, new build and extensions to listed buildings. It's a broad range and that's exactly what we want to do. We're looking forward to 2023 now that we're bedded in.
What is your most treasured possession?
I've sold some treasured professions over the years – cars, boats, and an aeroplane. But I do have one thing that I've had since the mid-1970s and use every week. It's just perfect – a stainless-steel Arne Jacobsen salad bowl that's a pleasing combination of a hemisphere set in a cylinder.
---
See more reflections on architectural careers at ribaj.com/hindsight