Kate Macintosh valued above all working with the client to develop the brief, and she mourns its dilution. She looks back at a long career with questions about the housing crisis, gratitude that she was an architect when she was, and explains her latest ambition – to see her listed sheltered housing refurbished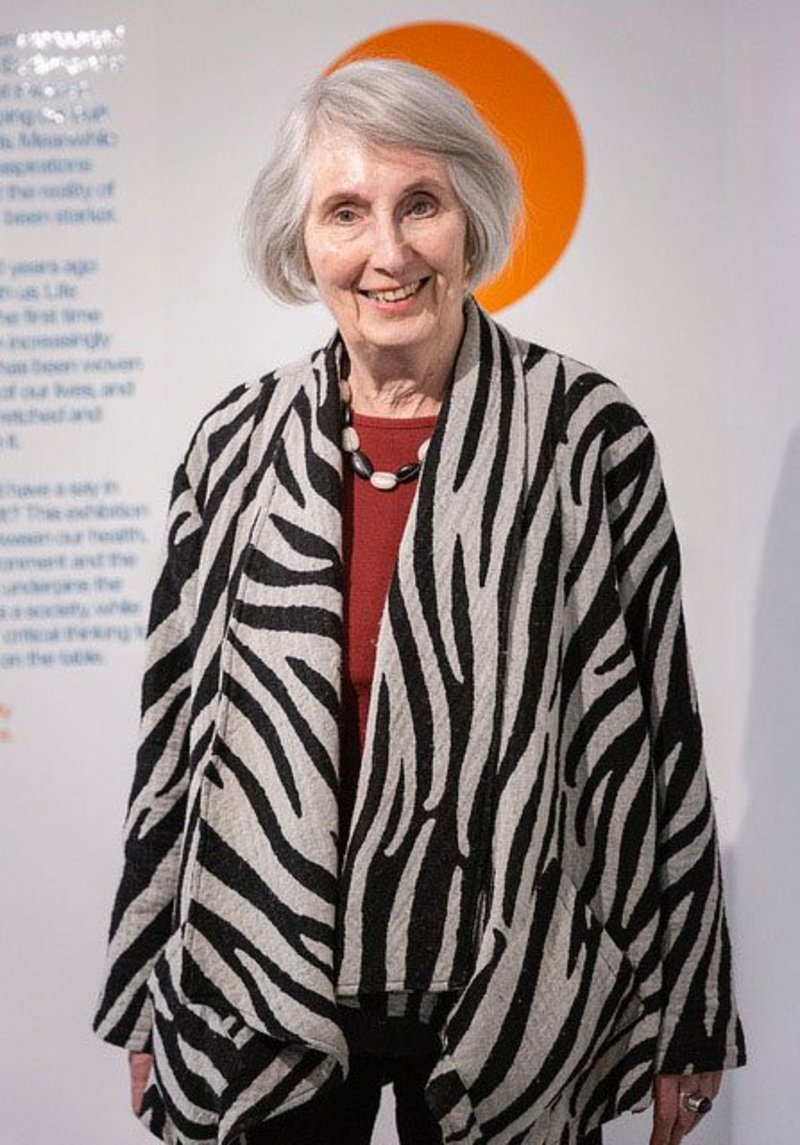 Kate Macintosh
Kate Macintosh, 83, studied at the Edinburgh School of Art and worked predominantly for local authorities in London, East Sussex and Hampshire before co-founding Finch Macintosh Architects in 1998.
Do you think you'd still be an architect if you were starting out today?
I doubt it. But in 1955, it was certainly the right choice for me. When I graduated in 1961, as a young architect the world really was your oyster at a time when most architects across Europe and beyond were committed to improving the lives of the user client.
I doubt whether my younger self would find a niche today in a world where architects are just an adjunct to extracting the most value from the site for the developer. It would be hard to just submit myself to the market.
Those who do choose architecture are very brave. My education was free, but today, students emerge with this large debt when their earning potential is so low. It's a terrible burden to carry.
How did you get started?
I spent three years travelling abroad after leaving university. In the first year I was in Poland, learning about life, then I worked in Stockholm, Copenhagen and Helsinki and that was an absolutely wonderful time. I travelled around a lot and looked at great buildings by architects such as Peter Celsing, Sigurd Lewerentz, Aalvo Aalto and Arne Jacobsen. I came back in 1964 to a very much swinging London and got a job with the National Theatre team in Denys Lasdun's office, which was certainly a seminal experience. I was the most junior member of the team, and I realised that the project would take ages to get onto site and that I needed to go elsewhere to get some practical experience under my belt. So I looked to local authorities and applied to Camden, Lambeth and Southwark, was offered two jobs and chose Southwark over Camden. After designing Dawson's Heights in East Dulwich, I went to Lambeth and did a smaller scheme for sheltered housing, now called Macintosh Court and Grade grade II listed after a campaign to save it from demolition by residents. After that I worked for Arup and ABK before moving to East Sussex and then Hampshire County Council.
What was your breakthrough project?
Dawson's Heights. It was a phenomenal piece of luck to get this important job as the first for which I'd have sole responsibility. The site had amazing views over London but the big challenge was the unstable ground conditions – we were advised that even a single storey would need 30m deep driven piles – and as a result, there's almost as much structure below the ground as there is above. I created a central focal space that's completely traffic free, and that's one of the reasons I think the community works so well.
In terms of numbers of dwellings, it stands at the maximum of what a scheme designed solely for those on low incomes should be in order not to form identifiable, and therefore denigrated, clusters of housing.
However by the time it was completed and published in 1973 during the premiership of Edward Heath, the tide had turned against megastructures. With some very spurious research, Alice Coleman, (who became Margaret Thatcher's housing advisor) promoted the view that social housing of this type with a high level of connectivity was creating hives in which criminality would thrive. The mood had changed.
Certainly there was a need for security at the point of entry – we architects were over-optimistic about the direction of travel on this. Yet half a century on, the scheme is now feted as an example of social cohesion where people are proud to live. It's a great turnaround.
What building are you most proud of?
While I think I'd have to say Dawson's Heights, I am also very pleased with Solent Infant School in Portsmouth (1995) and the Western Adventure Playground (2005), which was one of the last jobs of any note I did with George Finch before we folded our practice in 2005. The school had a very fine site, an infill Victorian reservoir, and I perched the single-storey building on the edge of the plateau facing south so that every classroom had views of the harbour. I got on extremely well with the head, and when we developed the brief we toured the county together looking at recently completed schools – it was the ideal relationship between architect and client which is now virtually impossible with PFI and design and build.
What has given you the most satisfaction in your work as an architect over the years?
Working with intelligent and open-minded user clients in the development of the brief and the response to it, and being able to follow that through to completion. I had that at Solent Infant School, the Adventure Playground, and my four projects for the Fire Brigades of East Sussex and Hampshire.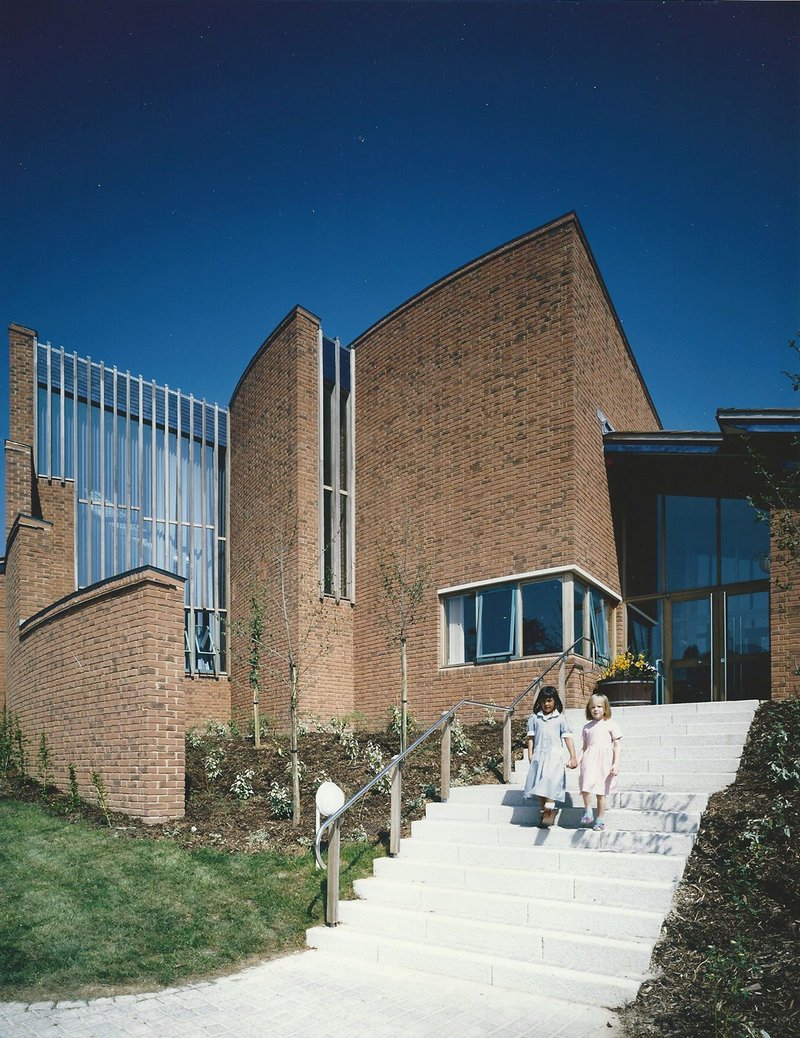 Staff entrance at Solent Infants School, Portsmouth, designed by Kate Macintosh when at Hampshire County Architects.

Credit: Peter Durant
What has been the biggest obstacle to overcome?
The biggest obstacle for women – finding good, reliable childcare - isn't restricted to architecture. I only had one child but still remember the constant anxiety of finding childcare – it's a responsibility that in the UK, mainly falls on the mother.
Have you had to contend with sexism in your work as an architect?
Not overtly on site, although it was quite the norm for there to be grubby calendars up in the site huts, and within offices, particularly among the QSs. But any antagonism I sensed in architects' offices was because the individuals themselves were insecure, and anyone who didn't fit in with their narrow mindset would have found it difficult. But things have improved as women have reached a critical mass in the profession.
Did you ever feel like giving up?
I didn't retire until I was 70, so no. I think when you don't feel safe climbing a ladder it's time to stop. I did however find private practice quite frustrating after working for the public sector because of the high proportion of aborted projects, and the expectation that you'd do work on spec for no fee.
Were you practising at a good time to be an architect?
Very definitely. It was the best time for someone with my predilections for what the goals of architecture should be. Now, I feel I'm fighting a rearguard action to protect those views.
Is it easier, or harder, to get high quality buildings built now than when you started out?
To achieve high quality is never easy. If you're operating at a high end, there are now technical innovations and materials available to help that weren't there before. But in terms of public projects, it's harder. PFI has severed the direct link between user and architect and with design and build, the design gets diluted and coarsened.
Looking back on your work over the years, who or what have been your biggest influences?
My two years in Scandinavia were very formative. In Sweden, the respect for women was something palpable and a new experience for me coming from Britain. In Denmark, they have a very good work-life balance. And in Finland, their celebrated heroes and heroines are all cultural figures. In all three, there's an immense reverence for the natural world and landscape.
Do you have any regrets?
That my biggest and most important work happened at the start of my career. It would have been better if it had come towards the end, or even in the middle, when I had more experience and skills. But in general, I've certainly tried to seize fortune by the forelock – but not in any kind of aggressive way!
Is there anything you'd still like to achieve in architecture?
I'd like to achieve the refurbishment of my sheltered housing in Streatham in accordance with its status as a listed building. Two of the residents are taking Lambeth Council to court over their neglect of the building and their dereliction of duty of care to residents, and I'm involved in their campaign.
We are in a housing crisis. Where do you think we went wrong, and what needs to be done to address the situation?
I'd like to question whether there is an actual shortage – it's more a problem of mal-distribution and affordability. The number of homes in London left empty for longer than six months in 2018 was estimated to be 22,000, and the borough with the most was Kensington & Chelsea, where many Grenfell Tower residents are still waiting to be re-housed. We've had a year of unprecedented government interventions – why can't they intervene in housing by buying up the empty properties and enacting other correctives rather than just leaving it to the market?
The absurdity of Right to Buy has a lot to answer for. Within three years, the number of houses for social rent had halved. Even now, some council are buying back properties they once owned for many, many times the figure for which they were obliged to sell.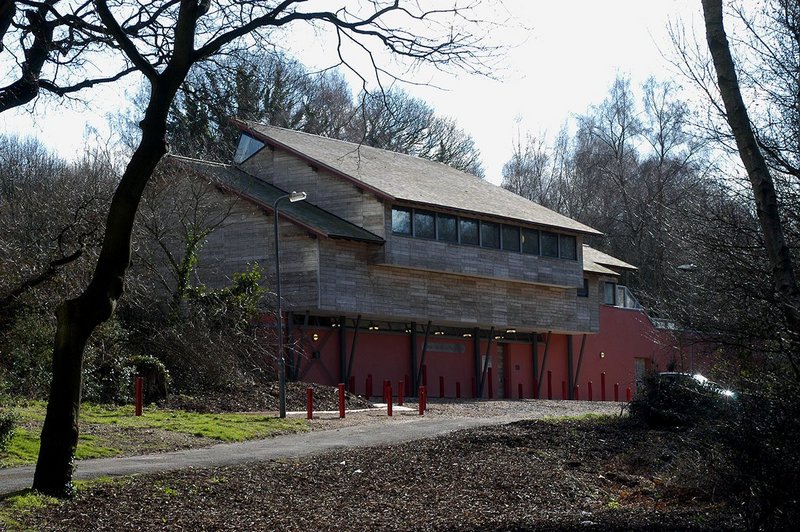 Weston Adventure Playground, Southampton, by Finch Macintosh Architects.

Credit: Joe Low
Why do you think the profession ignored the need to design sustainably for so long?
When you're working for local government, the budgets you were allocated were based on building to the building regulation standards. But in general, I think the profession did a pretty good job at informing itself about best sustainable practice through projects such as Feilden Clegg Bradley's office building at the BRE, which was a paradigm set 24 years ago.
Now, the profession is increasingly powerless to drive the agenda, other than by refusing to take on some types of commissions. The government has failed to legislate to oblige developers to incorporate renewable energy generation and improve the performance of the building fabric. Instead, there's been a bonfire of regulations which could produce another Grenfell Tower.
Do you think Covid-19 will have a lasting impact on architecture and the architectural profession?
It does call into question the need for offices as a place of work, and highlight the need for somewhere to work in the home. Although we may conquer this particular pandemic, unless we alter our behaviour in relation to nature, there will be another pandemic coming down the line some time soon.
What is your most treasured possession?
I don't much like the word possession. What I most value is the affection of family and friends, and knowing that I can call on them for support whenever I need it.
---