Terry Farrell reflects on his most important and most enjoyable projects, satisfaction, obstacles and his greatest treasure in a new series capturing lessons from some of the profession's best known and experienced practitioners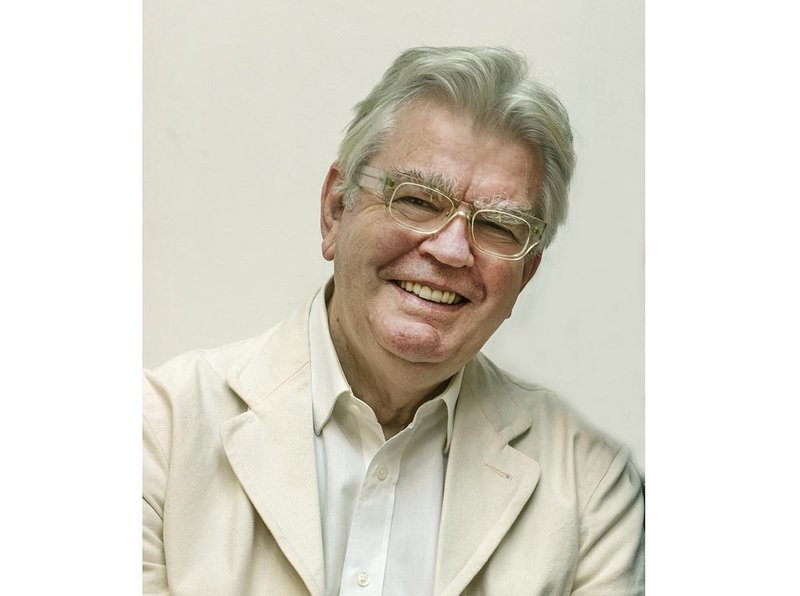 Terry Farrell.

Credit: Morley Von Sternberg
Sir Terry Farrell studied architecture at Newcastle University followed by a masters in urban planning at the University of Pennsylvania. Now aged 82, he was in practice with Nicholas Grimshaw from 1965-80 before founding Terry Farrell & Partners – now Farrells – in 1980.
Knowing what you know now, did you make the right decision to be an architect?
I'm reluctant to think like that because life is very long and you can't re-write history. What's more pertinent is would I want to be an architect today? On that question, I would hesitate, because it's so very expensive to train and architecture doesn't get the remuneration that is justified. I'd argue that the five year course is too long. I think it should be three, with more time training in practice.
What was your breakthrough project?
I have several answers to that, which is a reflection of a long career. I think the first would be the International Student Hostel (with Nicholas Grimshaw, 1968), which was the first we won as a practice. The first in my own name was also a very significant one – Clifton Nurseries (1980). And the third is The Peak in Hong Kong (1997), enabling me to open an office in the Far East.
What building are you most proud of?
It was hard work doing it at the time, but TV-AM in Camden (1983) was the most fun and the most interesting.
What has given you the most satisfaction in your work as an architect?
The last project is always dear to me. Right now it's the Lyons Place town houses at Edgware Road for Almacantar. The most significant project at any current time is always the last I've been involved in.
What has been the biggest obstacle to overcome?
Recessions, and the up-and-down nature of the life of an architect. Each recession is different and I think that the current one due to Covid is very different. Working from home is satisfactory but where we struggle is that things are so slow – the payments are slow, the go-aheads are slow, the planning is slow. It's life in slow motion.
Did you ever feel like giving up?
I've certainly changed course several times and so in a way, I've started again each time. For example, I started doing masterplanning around 2000, and for the last 20 years I've been doing a lot of that, although we've pulled back recently and have been doing more architecture.
Has it been a good time to be an architect?
There are good times and bad times – in the 55 years I've been on my own as an architect it's always been a rollercoaster. At the moment, Covid is the challenge – it's unsettling. And for our Hong Kong office, there's the political situation. The practice is getting work there, but changes are afoot.
Is it easier, or harder, to get high quality buildings built now than when you started out?
I'd say that it's the same in that adaptation is always critical, because the nature of the game keeps changing.
Looking back on your work over the years, who have been your biggest influences?
When I was a student, Frank Lloyd Wright was a mentor. After that, it was Bucky Fuller, and after that Charles Jencks and Bob Venturi were highly influential. I didn't have a mentor after that.
Is there anything you wish you'd done differently?
I'd have liked to have started off with £10 million. It's a profession that favours the rich.
Is there anything you'd still like to achieve?
I think that when you start off with nothing as I did, whatever project walks in the door is what you get on with. I thought for a long time that a small practice was best, but then I grew from 15 to 150 people in a year because in 1986, that number was needed for all the projects that walked through the door.
Why do you think the profession ignored the need to design sustainably for so long?
Because clients didn't really believe in the need for that sort of thinking then, architects put it to the backs of their minds as well. I've always followed a route of sustainability by concentrating on adaptations and conversions, so I think I did myself justice. And now that it's five to midnight, retrofit is what everyone is talking about doing. But better late than never.
What is your most treasured possession?
I've got a range of things I could mention. But with all the Covid restrictions, I've been spending a lot of time at home with my wife, so I'd like to say Mei Xin (though as a treasure not a 'possession', which sounds positively feudal). With Covid I connect with my children more – I've got six; Bee and Jo from my first marriage, Max, Luke and Milly from my second and then there is Zhe my stepson from my marriage to Mei Xin.
---
Lives in Architecture: Terry Farrell by Terry Farrell, is published by RIBA Publishing, £25 for a limited time only
Terry Farrell was talking to Pamela Buxton