Jack Young leaves no home unturned in his photographic collection of council houses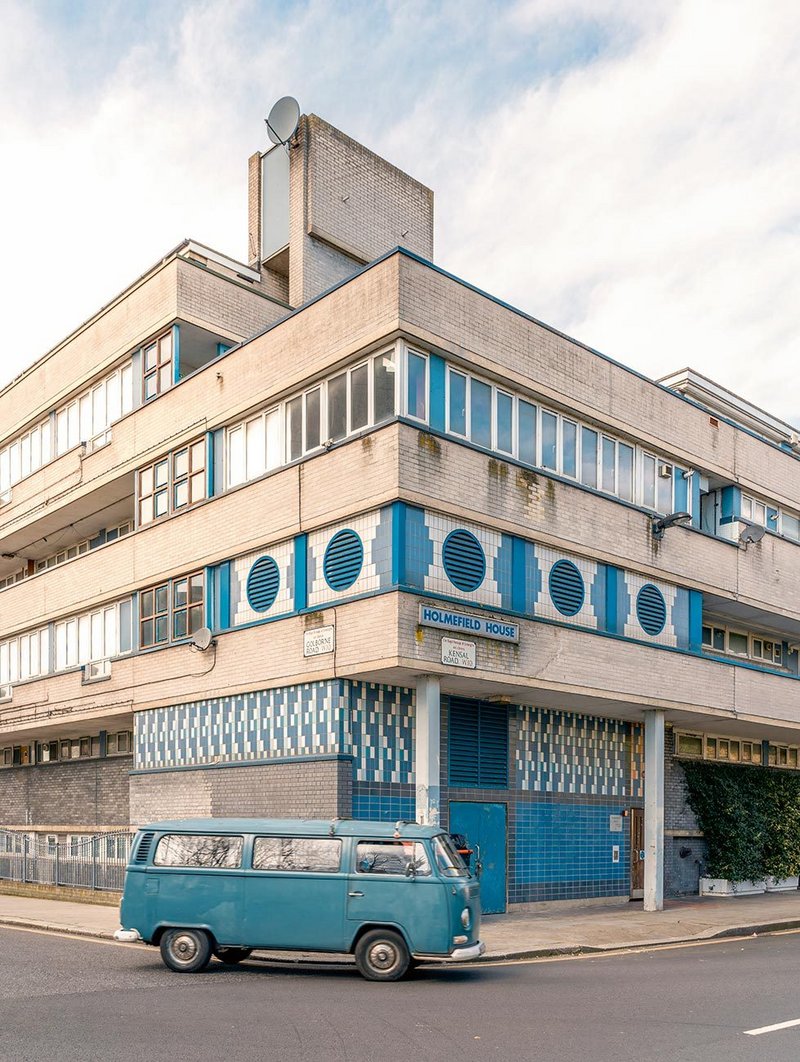 Sony A7iii with 28mm prime lens.

Credit: Jack Young
A digital designer by day, Jack Young's fascination with council estates began ten years ago, after moving from Fleet in Hampshire to study at university in London. His was an obsession born from the understandable premise that if all we needed was low-cost mass housing, why didn't it all look the same? Subsequently biking around the city for years with his camera has helped him answer that question; and needing to write about his findings rather then just photograph them, saw him move from merely updating his Instagram account to the book, The Council House.
Young first saw Lubetkin's architecture while working in Farringdon; whose Bevin Court and Spa Green estates he wandered in his lunchtimes. While there, he also noted the tranquility of Golden Lane and the Barbican's utopian ideals. But his favourite block is the 300-flat Dawson's Heights in Dulwich, built by Kate Macintosh for Southwark Council in 1964-72. Its monolithic nature aside, he was struck by the flats' liveability and the amazing views they afford residents. Macintosh fought for her balconies by justifying each as a fire escape; she learned such skills from great teachers – she worked for Lasdun, who had worked with Lubetkin; the latter famously saying: 'Nothing is too good for working people.'
Holmefield House (1965) on Kensal Road was, by contrast, an anomaly. Young, having come to pay homage to west London's iconic Trellick Tower, was stopped in his tracks by architect Julian Keable's curious, glimmering blue tiling and circular, louvred vents. In the time it took him to grab his camera from his bag and focus, an approaching VW camper van had rolled into view and was caught in the frame, in its uncannily analogous blue. A moment in the sun for a block living – literally and figuratively – in the shadow of Ernö's housing masterpiece.
The Council House by Jack Young is available from ribabooks.com