Visitors to Sri Lanka have a better chance of tracking down and enjoying the work of Geoffrey Bawa with the publication of this handbook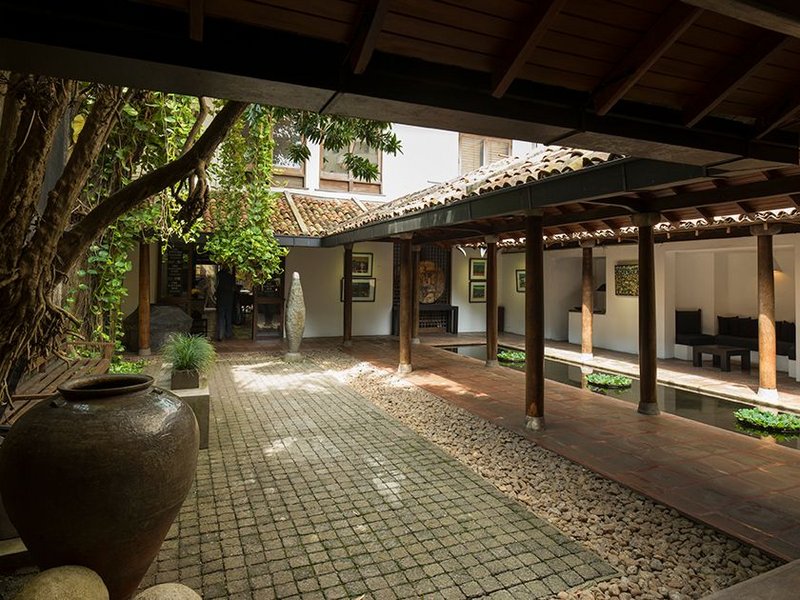 Bawa's Gallery Cafe in Columbo
Renowned Sri Lankan architect Geoffrey Bawa needs very little introduction, particularly in South Asia where his influence has been immense.
Born in 1919 into a wealthy Sri Lankan family, Bawa initially studied law at Cambridge, worked in a Colombo law firm and travelled throughout the world before finding his true calling in architecture. In the early 1950s he returned to Britain to study at the Architectural Association as a mature student where he became interested in Maxwell Fry and Jane Drew's tropical modernist approach. A great lover of Italy, his final year was spent living in Rome and travelling to and from the AA in the Rolls Royce brought with him from Sri Lanka.
During a highly successful career in Sri Lanka that spanned 40 years, Bawa developed a regional approach underpinned by his belief that contemporary architecture must be rooted in the past and with an understanding of its climate. However, he and his work eluded definition; never wishing to be straight-jacketed into one architectural language he allowed himself the freedom to experiment until the end of his career. He received the Aga Kahn Lifetime Achievement award in 2001, shortly before he died in 2003.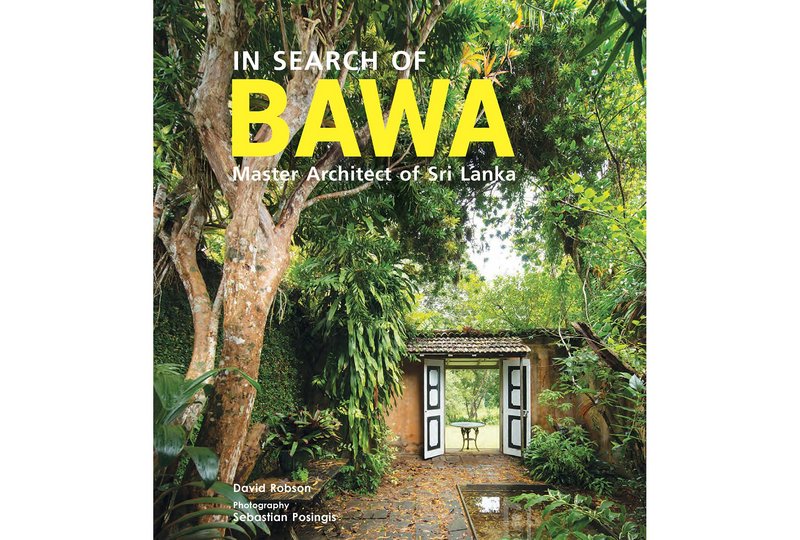 His life and works have been excellently covered by his official biographer, David Robson, in the comprehensive 2003 monograph 'Geoffrey Bawa: The Complete Works', and in the subsequent companion books, 'Beyond Bawa' focusing on his long lasting influence on south Asian architecture and the architects he has most directly inspired, and 'Bawa: the Sri Lanka gardens'.
Since working in Bawa's office in 1994, I have regularly been asked by friends and fellow architects planning visits to Sri Lanka which are his best buildings to visit and where to find them. I have generally responded with some sketchy details before fobbing them off on my long suffering Sri Lankan architect friends to deal with on their arrival in Colombo. I have therefore been hoping that one day a good Bawa travellers' handbook would be published, as neither of the above books could be recommended as suitable travel companions, not least because of their size and weight. Robson's latest contribution is an appealingly smaller format book ­tantalisingly entitled 'In Search of Bawa'.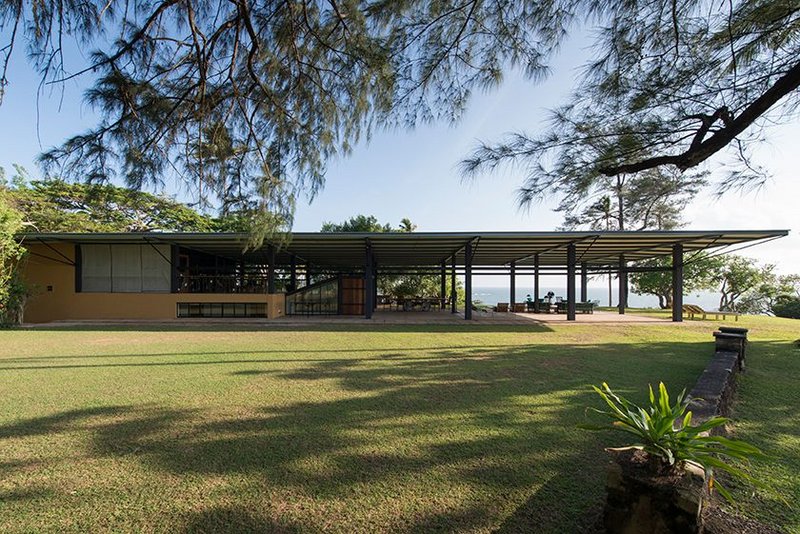 Pradeep Jayewardene house...
In the preface Robson sets out his and photographer Sebastian Posingis' key intentions: to catalogue the surviving built work and to draw attention to those that are most at risk, as many of Bawa's buildings have been altered or lost since his death in 2003; and, in line with Bawa's belief that architecture can never be fully understood through words and has to be experienced, to encourage the reader to visit the buildings. Consequently no unbuilt projects are featured. Rather than chronologically, the case studies of the surviving built projects are arranged geographically as a series of 'circuits' to be travelled and maps, although very basic, are included at the back.
The four appendices give a brief overview of Bawa projects: at most risk, transformed almost beyond recognition, demolished or succumbed to the ravages of time, and finally built abroad.
Despite also stating that the book is intended to complement the much larger volume of 2002, the long introduction charting the key stages of Bawa's life and career covers very similar ground. That said, the essay is a concise and highly readable synthesis of the previous, at times overly detailed, text with some additional observations and reflections particularly on the enigmatic nature of the man and the source of his genius. I imagined a dedicated Bawa enthusiast, after a long day of travel visiting projects, relaxing with an arak and ice in one of Bawa's fabulous hotels and enjoying the read – though they'd have to screw up their eyes to see some of the photographs and drawings that accompany the essay as they are generally too small.
The main section of the book contains 43 case studies of built projects of which eight, mostly houses, didn't feature in the complete works, and some may never have been published before. As an aside, the highly celebrated Ena de Silva House, which marked Bawa's shift away from tropical modernism in 1960, might have appeared in the demolished buildings appendix of this book had it not been saved at the last minute by the Geoffrey Bawa Trust. The building has been meticulously transported piece by piece from inner city Colombo and perfectly rebuilt on land adjacent to Bawa's country retreat, Lunaganga.
Although Robson states in the introduction that this is not a book for specialists, it does contain a lot of detail – in the specifics of Bawa's life and in the descriptions of many of the case studies. The visual material, however, tends to the more general, with a prevalence of photographs only occasionally supported by plans and sections.
Some of Posingis' photographs are very good indeed, up there with some of the best ever taken of Bawa's work, while others completely fail to capture the spirit of the places and the light is at times too harsh. Layout is also a problem and some of the photographs appear to have been cropped to conform to the design of the page. Many drawings, where they are included to illustrate a project, are reproduced too small to read and appreciate. With the input of a number of very talented individuals passing through the office over the years, including the artist Laki Senanayake, Bawa refined an incredibly detailed drawing style to best represent the texture of the places being created, particularly in their relationship with nature. These are exquisite drawings and it is frustrating to see some of them printed so small. Either they should have been printed larger, or if space was deemed an issue, simpler drawings used.
Overall the book feels slightly schizophrenic, caught somewhere between a Bawa primer to appeal to a broader audience, a more in depth catalogue of his built work, and a travellers' handbook. Nevertheless, until a better travellers' handbook comes along, I will now be tucking this under the arm of those setting off for Sri Lanka to discover Bawa. •
Ian Goodfellow is partner at Penoyre & Prasad
In Search of Bawa – Master Architect of Sri Lanka by David Robson and Sebastian Posingis. Laurence King. 144pp HB £16.95
Available from ribabookshops.com
---