This year's Summer Exhibition at the Royal Academy has some reliably good moments, but there's not much sense of the spatial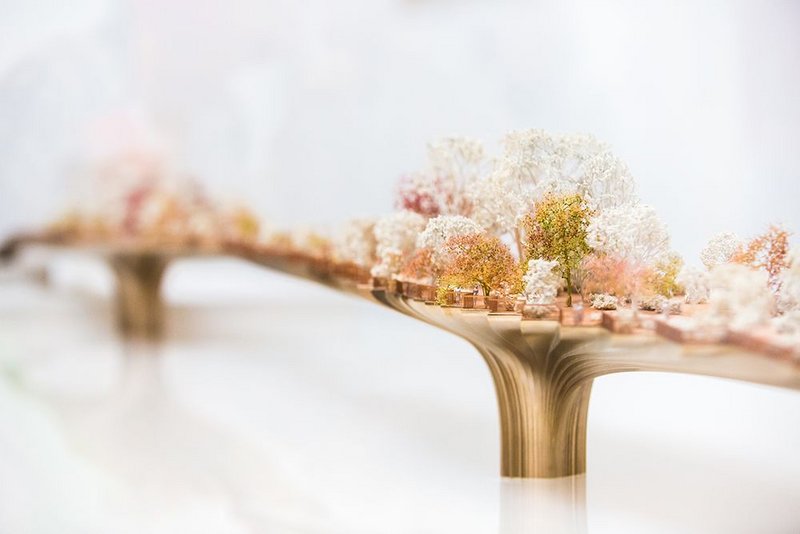 Heatherwick Studio's Garden Bridge at the entrance the Summer Exhibition.

Credit: Benedict Johnson
Entry into the Royal Academy's Summer Exhibition often provides the most 'architectural' set piece of the show, which, on passing through to the architecture room, disintegrates into the many small, mainly presentation models and drawings of numerous practices. This year, a model of Heatherwick's Garden Bridge and Ron Arad's swirling glass etching – with the hand that made it behind – are small tributes to spatial art.
It is the gallery curated by artist Cornelia Parker, in black and white, that steals the 'most architectural' accolade. Here Richard Woods is given a whole end wall to cover with his trademark wood grains: words, junk sculpture, an outlined coffee cup and a frighteningly beautiful outsized grater by Mona Hatoum. The reduction of colours gives a sense of coherence and allows you to recognise the shapes and forms in this most busy of exhibitions. Perhaps also, by exclusion, it promotes line and materiality.
Curating the architecture room itself, Royal Academician Eric Parry has given it much needed breathing space – by clearing half the room to leave just 140 pieces. This reduces the tosense of discovery for those who keep up with architecture, but probably helps make it far more palatable for those who don't. The Royal Academicians are represented, as ever, with some lovely spare drawings as always from Ian Ritchie and some major projects from the Lords – as well as younger practices such as Duggan Morris – but there seem fewer random, unexpected entries. The intention was to show architecture in the making: how buildings are conceived and designed. As a photo of Parry's own project at One Eagle Place, Piccadilly, shows, this is easier said than done.
The frames and Perspex boxes stand as a marker of the use of this sort of representation as a client tool. The excitement at rapid prototyping, which shot through the recent year's shows (and many student shows) with a pearly hue, has subsided, though its use is still in evidence. In fact, based on the evidence of this room, architecture has become rather flat. The most sculptural piece was another from Ron Arad, his bike with wheels of sprung steel petals (and a video proving it can be ridden).
Summer Exhibition 2014
Royal Academy, Piccadilly site
Burlington House, Piccadilly
London W1J 0BD
Until 17 August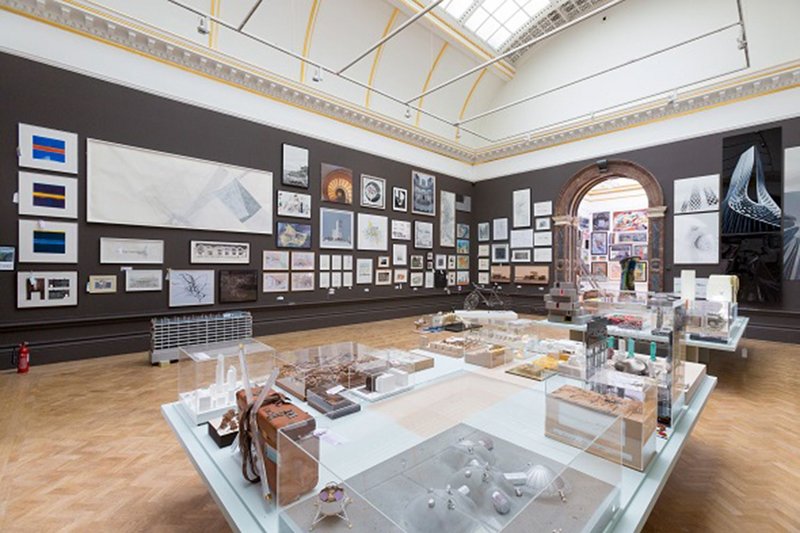 The Architecture Gallery, a more open space than many previous years, as curated by Eric Parry RA.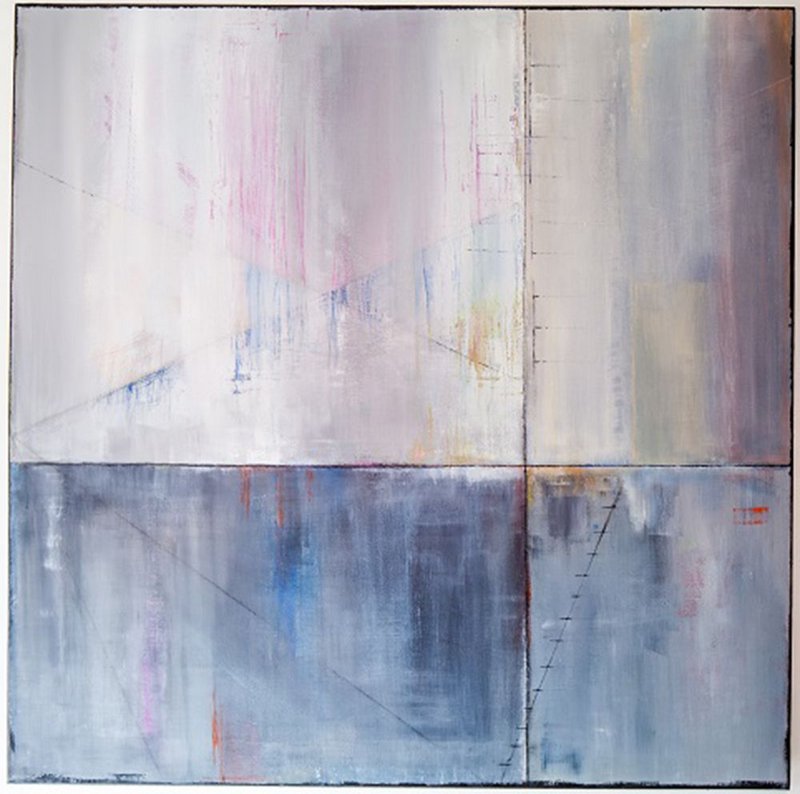 Painting by Chris Wilkinson RA of Wilkinson Eyre.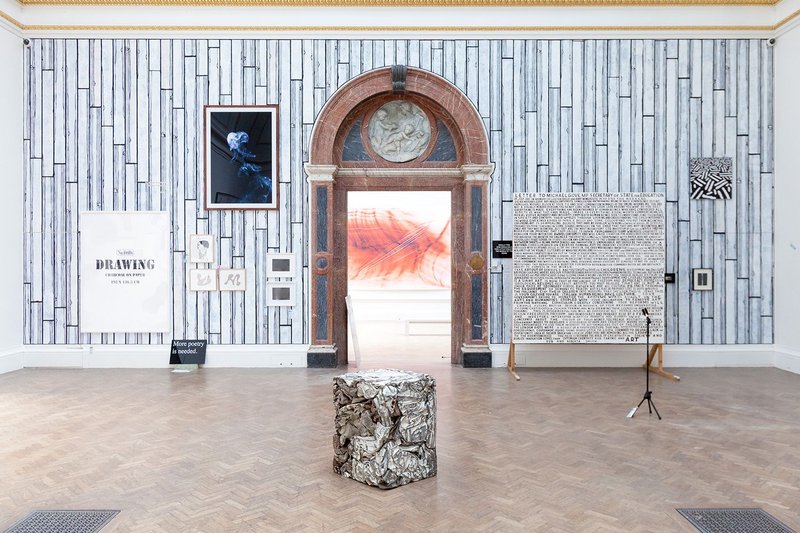 The gallery curated by artist Cornelia Parker RA in black and white, with Richard Woods wood grain pattern taking over the whole end wall.

Credit: Benedict Johnson