For the Design Museum exhibition In The Making, designers Edward Barber and Jay Osgerby have pressed the pause button during the production process to capture everyday objects in unfamiliar states.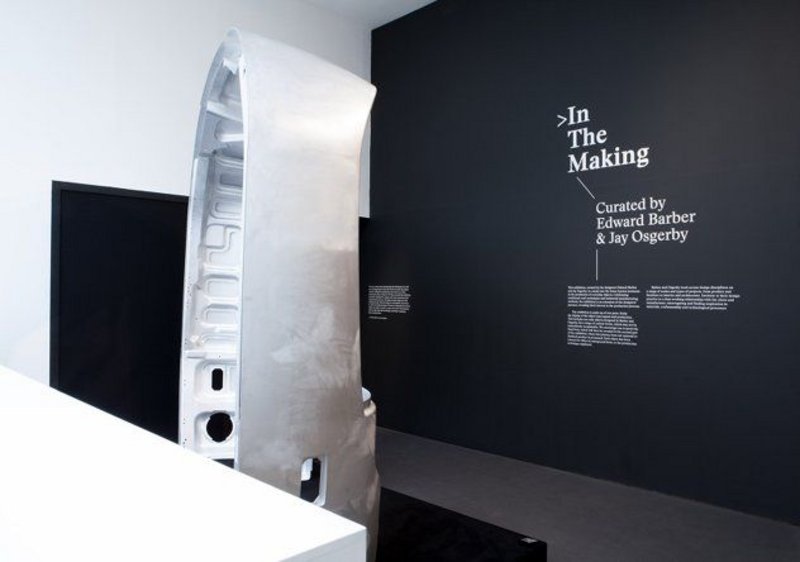 That might sound a little dry, but this engaging exhibition is anything but, revealing the unseen backstories to the production of 24 objects such as the tennis ball, £2 coin, marbles and pencils. Barber and Osgerby, the duo behind the 2012 Olympic duo, love the production process and their enthusiasm is infectious as they seek to de-mystify it.

It's good to see a design exhibition which is not about styling. Vocabulary such as 'beguiling', 'beauty' and 'delight' is applied not to the finished product but to the intermediate stages where the real transformation takes place. It's fascinating to see that bricks aren't actually produced individually but are initially extruded in long strips before being sliced up, and that optic lens are diamond-cut from rock-like clumps of crystal glass. The mysteries of aluminium drink can production are revealed, along with the process behind the upholstery of tennis balls, and the manufacture of marbles, paused here at 70% when the glass stick is being twisted to produce the finished sphere. I had no idea that pencils were produced in clumps.

Barber and Osgerby's interest in process spans the hand-made to the hi-tech. Films show traditional cork production and the highly crafted skills of carving a cricket bat, as well as more mass production techniques. Part of the enjoyment is in seeing the familiar in such unfamiliar form – such as the sheet of aluminium mesh that is folded to make the Olympic torch, paused at 10% of the production process. The banknotes, exhibited printed like a repeat pattern on a sheet, only acquire their value when cut into the finished form. Next time I take a £2 coin from my purse, I'll be aware of exactly how the two metal components are fixed together and the pattern was created.

These nearly-objects are displayed respectfully on plinths and are often – at least according to the designers who chose them - as beautiful if not more so than the finished products. Whether or not you agree, there's something hugely appealing about this behind-the-scenes insight into the usually unseen world of production.
---
In The Making, until 04 May 2014, Design Museum, Shad Thames, London