'Period features' is a much used phrase in estate agent speak. Yes, 'period features' are selling points. But it turns out that what people are longing for is not architraves and ceiling roses but the generous windows, large rooms and high ceilings they associate with older houses according to research by IPSOS Mori for the RIBA, writes Eleanor Young.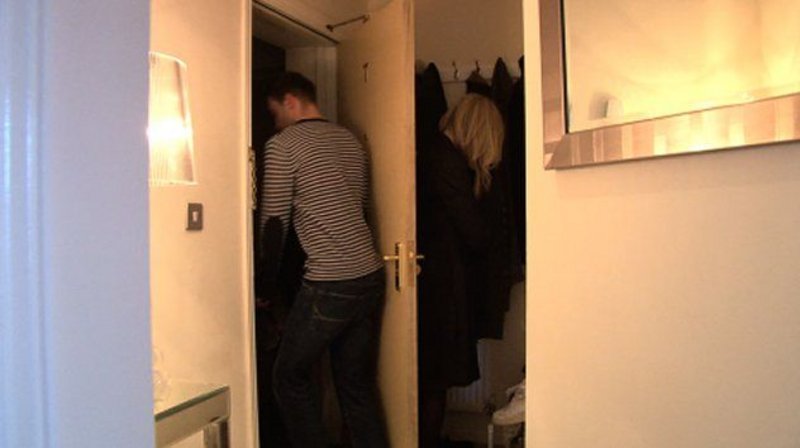 The report The Way We Live Now was conducted using a mixture of methods, a day long residency in a number of homes with questions to tease out some of the issues and discussion groups to flesh out the views on those issues. It makes fascinating, if depressing, reading.

The lack of space for the 'clutter' of possessions kept for sentimental reasons is more than matched by the lack of space for more everyday items such as hoovers, ironing boards and waste. 'I don't have anywhere to put the Hoover. Don't know where to stick it so it stays there ... we don't use the bathroom toilet downstairs. It is mainly for guests and stuff. The Hoover stays in there,' said one interviewee from Banbury. Another kept the hoover at their Mum's a short drive away. And difficulties in drying and storing washing were also raised.

The other things the survey identified that people need and want from their homes are a large main living area for eating, entertaining and relaxing; intelligent and flexible wiring and storage for technology; space for private time; private outside space or access to green public space; and options for different home layouts through different stages of life.

While housebuilders may be pleased to read that emotion, the feel of the place and location are more important in deciding whether or not to buy a house this report demonstrates that design defines a lot about how people live. As Shelter and others release a new plea to get building for the sake of the homeless and those living in overcrowded accommodation it is worth getting hold of a copy. The research is a fantastic resource for architects designing any sort of home including, as it does, videos of homes in use as well as more detailed analysis of interviews.