Pioneer for women architects when there were very few, whose legacy is a practice that thrives today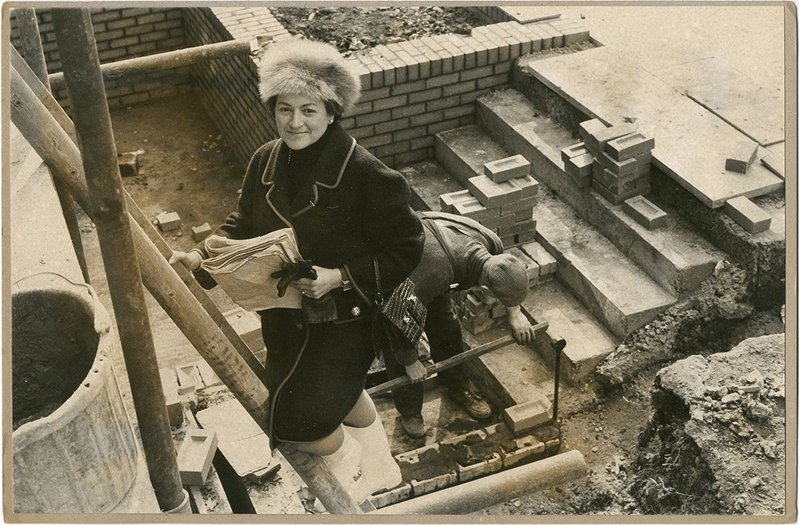 Inette Austin-Smith on site at the Battersea College of Advanced Technology.

Credit: Architectural Association Archives
Inette Austin-Smith, who in 1949 set up Austin-Smith: Lord with her husband, has died at the age of 92. Inette and Mike were a compelling architectural team who achieved many accolades in their lifetimes, earning a great reputation within the profession and by doing so became role models for several generations of architects.
She was born Inge Griessmann (anglicised to Grierson) in Nuremburg, Germany, to Jewish parents. In 1936 the family moved to Highgate, north London, where her father opened a very successful woollen business. Inette first entered Reading University to read Fine Art and Dress Making but upon meeting a family friend, the architect and politician (Baron) Alfred Charles Bossom, she turned to architecture. She felt architecture was well suited to her logical and practical mind. Throughout her career she frequently recalled Bossom's guidance that 'it is very important in architecture to remember architecture is 49% about being creative and 51% about being a businessman and being organised'.
Inette joined the Architectural Association in 1942 when it had been evacuated to Mount House in Monken Hadley, Hertfordshire. She was a strong student who achieved consistent high marks in projects that included an arts centre in Dulwich, an accommodation block in Norwood, London and a new pier on the South Coast. After the war the school made inspirational trips to Sweden and Norway that influenced her later work. It was at the AA that she also met John Michael (Mike) Austin-Smith, to whom she became engaged while still a student. Her parents insisted that she complete her course before the couple married.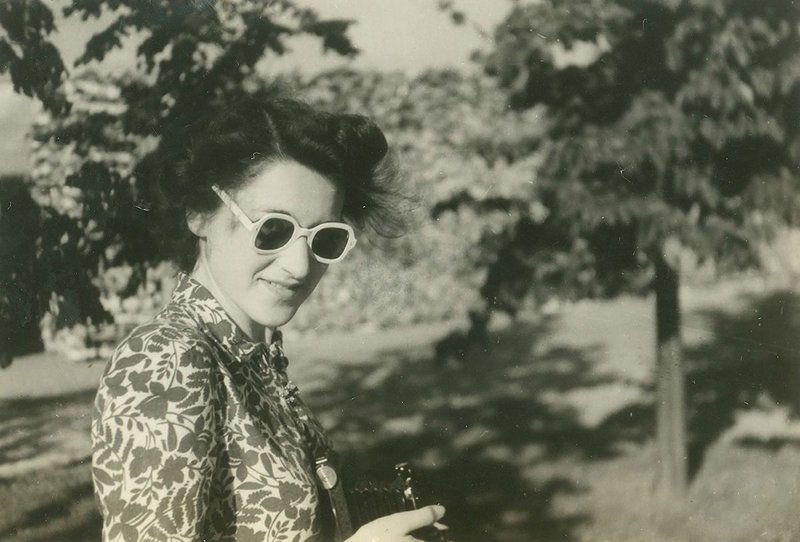 Inette Austin-Smith on a 1946 AA Field Trip to Sweden.

Credit: Architectural Association Archives
Upon leaving the AA in 1947, they both completed a town planning course before going into employment, Inette at Middlesex County Council Schools Department and Mike for the London County Council Schools' Department. In 1949, while both in full time jobs, they set up the practice JM Austin-Smith & Partner based in their London flat. Later, they moved the office to a room in a woollen warehouse provided by Inette's father.
The practice's first architectural work was varied, including schools, factories, warehouses, offices, shop fitting and residential projects. There was a factory for Silentbloc polymers in Crawley, West Sussex (1954), sheltered housing for the elderly (The Twitten), also in Crawley (1962), and new offices for Hunting Aerosurveys, Boreham Wood (1958). In 1953, the Austin-Smiths were nominated Architects of the Year by the Architects' Journal.
Inette mainly worked on schools and residential schemes, but also took responsibility for the finances and administration of the practice. She was particularly proud of a school for 80 deaf children in Heston, Middlesex (1956), which used prefabricated timber sections; and a primary school at Ghyllgrove in Basildon completed in 1964. The Austin-Smiths learnt the importance of involving clients closely throughout the design process. By understanding what her clients really wanted, she enabled the practice to produce buildings that were highly appreciated and generated repeat business. The practice grew steadily.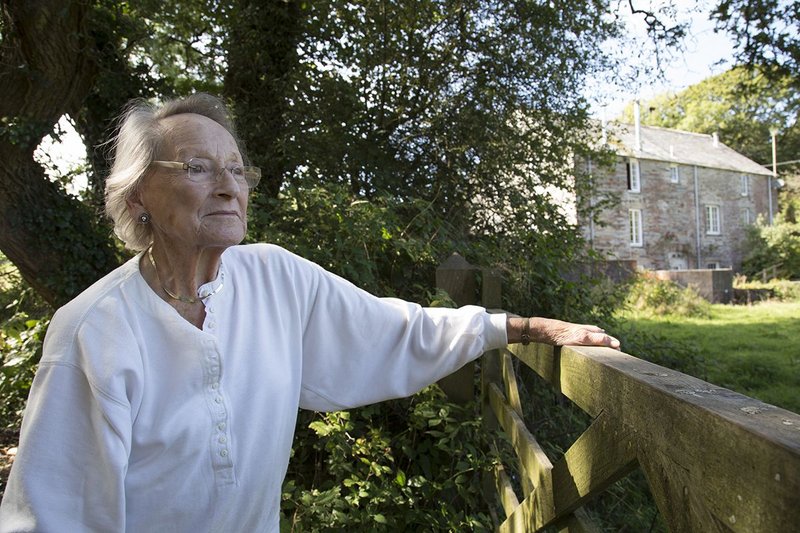 Inette Austin-Smith in September 2014.

Credit: Architectural Association Archives
Inette was one of a small number of women architects working in London in the 1950s and 1960s and paved a way for future women architects to follow. She spoke of the reaction she received from contractors as a woman and the importance of remaining professional and proving your skills by performing well. She became a Fellow of the RIBA in 1957, a member of the Council of Industrial Design between 1972 and 1981 and an honorary member of the American Institute of Architects in 1978. She and Mike both retired from the practice in 1981. Mike Austin-Smith sadly died in 1999 during its 50th anniversary celebrations, but Inette thrived in retirement in Cornwall. 'I must learn to act my age,' she told one interviewer in 2014, but happily she never did.
Inette and Mike Austin-Smith's legacy is a highly successful architecture practice which today has five partners and over 50 employees.
She is survived by a daughter, Sue Smith, born in 1952.
Hannah Durham is a partner at Cullinan Studio. This obituary draws on material collected from an oral history recorded in 2014 by her, Yasmin Shariff and Samantha Lee as part of the AA XX 100 project, celebrating 100 years of women studying architecture at the Architectural Association School of Architecture (1917-2017).
---