How did The Netherlands' Railway head office to get the nickname 'The Inkwell'?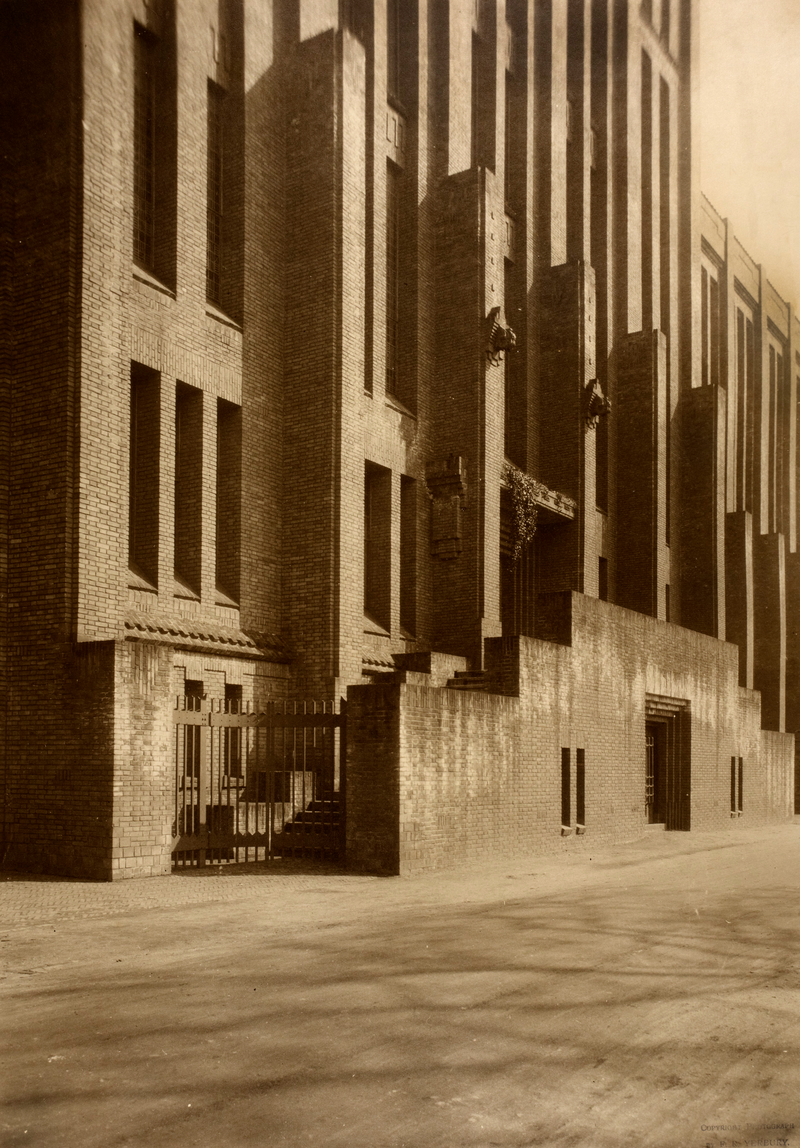 Credit: RIBA Collections
'The Inkwell' railway head office
Utrecht, 1921
During his frequent travels in Europe, Frank Yerbury, pioneering photographer of modernism and Architectural Association school administrator, photographed the railway head office in Utrecht shortly after its completion in 1921, exactly 100 years ago. This relatively little-known building had been designed by railway engineer George van Heukelom, who was influenced by the ideas of the prominent Dutch architect Hendrik Petrus Berlage and the Amsterdam School, as well as German brick expressionism. The striking structure, which still has many elements of its original interior, is the largest brick building in The Netherlands: more than 22 million bricks went into its construction, which also required large quantities of oak; to this purpose the state-owned Dutch railway company acquired three ships, a timber company and a forest. In addition, due to the scarcity of building materials after World War One, 21km of old rails were used for the building's foundations. The building's water tower contributes to its peculiar overall shape, which explains the nickname The Inkwell, by which the head office is commonly known.