Kirkton Cottages, Fortingall, 1889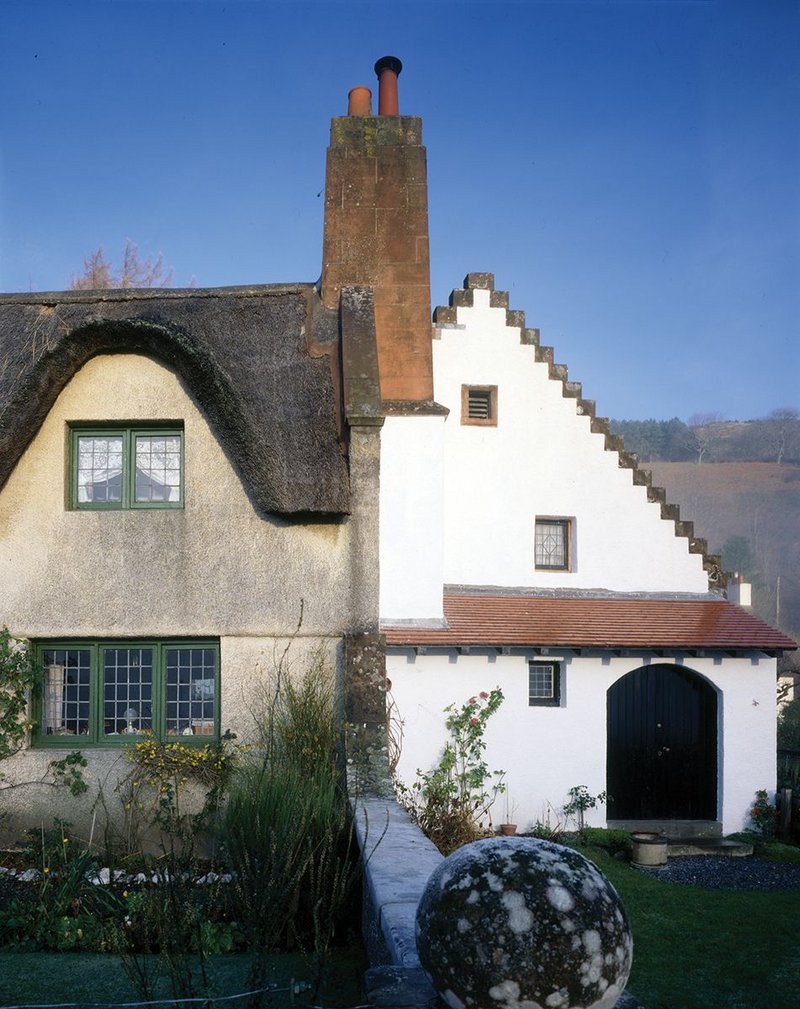 Credit: Martin Charles / RIBA Collections
The village of Fortingall is the supreme achievement of the architect James MacLaren and one of the most important examples of Arts & Crafts architecture in Scotland.
MacLaren studied architecture in Glasgow before moving to London to practise. Here he joined the Art Workers' Guild with Voysey, Lethaby and other leading Arts & Crafts architects. In the late 1880s he received an important commission from shipping magnate Sir Donald Currie, who had acquired the estate of Glenlyon including Fortingall. MacLaren was to transform the dilapidated collection of long houses into a model village.
The architect combined inspiration from traditional Scottish, English and French architecture with the Arts & Crafts principles he had learned in London. The famous Kirkton Cottages, for example, photographed here by Martin Charles, exhibit various vernacular influences including Devon thatch, crow-stepped gables and Cornish-inspired eyebrow windows.
MacLaren died in 1890 aged just 37 and the village was completed by his colleagues Dunn and Watson. Nevertheless his work was influential, particularly to Charles Rennie Mackintosh who is said to have embraced his 'materials, massing and design vocabulary'.
---