The enormous logistical underworld that brings our goods is drab and invisible. Could architects deliver warehouses we can be proud of?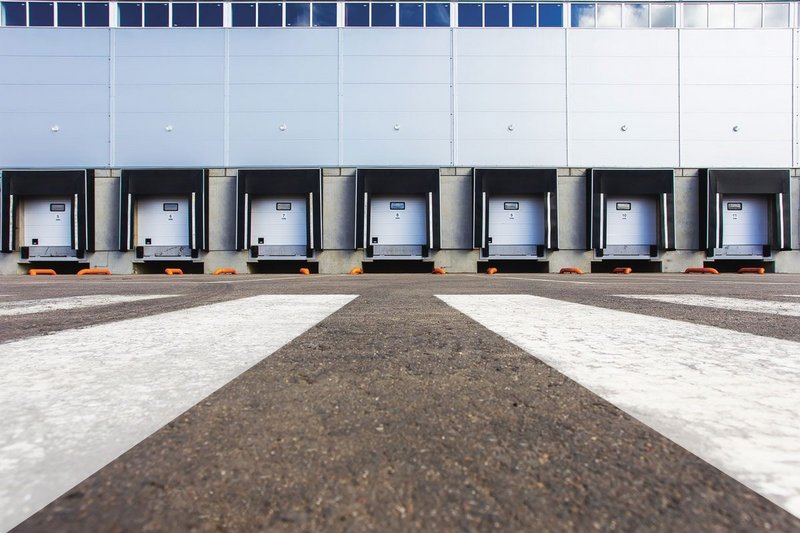 Ready to load.

Credit: istock petinovs
I had a big box left on my doorstep yesterday. Like many of us over the last year, my most frequent visitors have been delivery drivers. Fragments of their journeys – and those of their goods – have been exposed through the year. The uncertain living in the gig economy for those who zip around our streets, the piled up warehousing of Brexit preparations, the fresh Scottish seafood turning foul waiting in lorry parks for border delays, the towers of containers stuck on the Ever Given in the Suez Canal.
The logistics of delivery are stamped across the country alongside traffic arteries. Motorways and A roads are punctuated by the truck stops that sustain lorry drivers after 10 hours on the road, the priciest parking and showers reserved for service stations in prime position in reach of major ports. Even bigger than these mega lorry parks are the distribution centres and warehouses they are heading towards.
As we drive past at 70 miles per hour, the big shiny buildings are just boxes. So what that their massing is broken into bays, or that the application of stripes to the super smooth cladding panels sometimes slightly fools our eye into believing the building is smaller and the sky is bigger? These structures, and the parks they sit in, are measured in loading bays and thousands of square feet, not a sense of place.
These structures, and the parks they sit in, are measured in loading bays and thousands of square feet, not a sense of place
Figures from Jones Lang LaSalle show that in the turbulent rebalancing this lockdown year between online commerce and real live shops there has been an increase in demand for warehousing. Glenigan reports over £10 billion of new projects in this sector getting consent in 2020. Knight Frank predicts over 7 million ft² of new warehousing will be needed in the next three years.
They come with the promise of local jobs and work for engineers, and sometimes architects, specifying the structure and the skin, and where the offices and loos fit between shelves. They help ensure the high end are Breeam excellent, with bike racks and biodiversity strategies, they work on the masterplans. The high tech priests of 'shed' architecture are nowhere to be seen, they are off designing towers in China. No, this is the work of specialist architects, building from Warrington to Wigan and Wakefield. Revit drawings come with articulated lorries parked at the gates. They develop sites with hints of their old uses, like Exeter's Marsh Barton or Kingswood Lakeside in Staffordshire, or with sheer business ambition like Segro Logistics Park East Midlands Gateway near Derby.
Not in the country, not in the city, these logistics parks are liminal infrastructures, divorced from our experience. But they are on our doorstep, that is the point. Segro boasts that its East Midlands Gateway has one million people within 30 minutes' drive.
Could logistics parks be something we are proud of, like the warehouses of the industrial revolution? As the Amazon Prime lorries line up on the slip road we have to ask why are we not paying more attention to these essential and problematic chunks of our modern world.