Richard Forster responds to De La Warr Museum with Levittown, the mass of identical houses that inspire love, hate or derision, but never indifference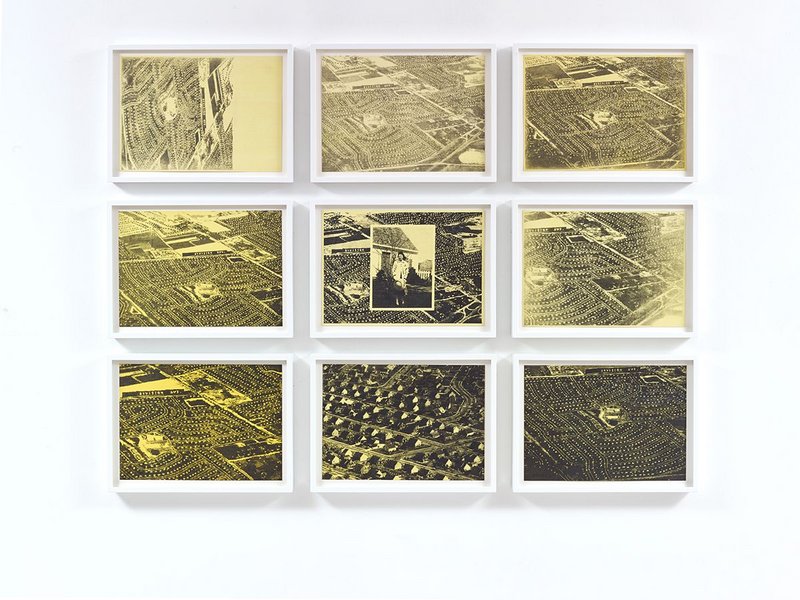 Levittown as seen by Richard Forster
Commissioned to respond to the modernist architecture of the De La Warr Pavilion in Bexhill on Sea, artist Richard Forster has chosen what appears at first sight to be a rather surprising theme.
For 18 months, the Darlington artist has devoted himself to Levittown, the extraordinary 17,000-house prototype suburb built on New York's Long Island between 1947 and 1953, and replicated elsewhere in the US. The resulting work of more than 50 drawings, each painstakingly depicting a different photographic view of Levittown's mass of identical houses, is exhibited from 26 March at the De La Warr Pavilion.
Forster chose Levittown, and the American dream that it embodied, to set up what he describe as a conversation, and a tension, with the pioneering European modernism of the Pavilion. While the latter was an international style one-off, designed for public use by Erich Mendelsohn and Serge Chermayeff in 1935, Levittown was mass-produced, uniform and American vernacular. Designed in-house by the Levitt building company as low-cost housing for the masses, its timber-framed units – as opposed to the steel, glass and concrete of the Bexhill pavilion – were famously erected in less than 20 minutes using techniques borrowed from the automotive industry. Each house was prescriptive in arrangement, even down to the built-in television, and owners were expected to follow strict rules on matters such as lawn maintenance.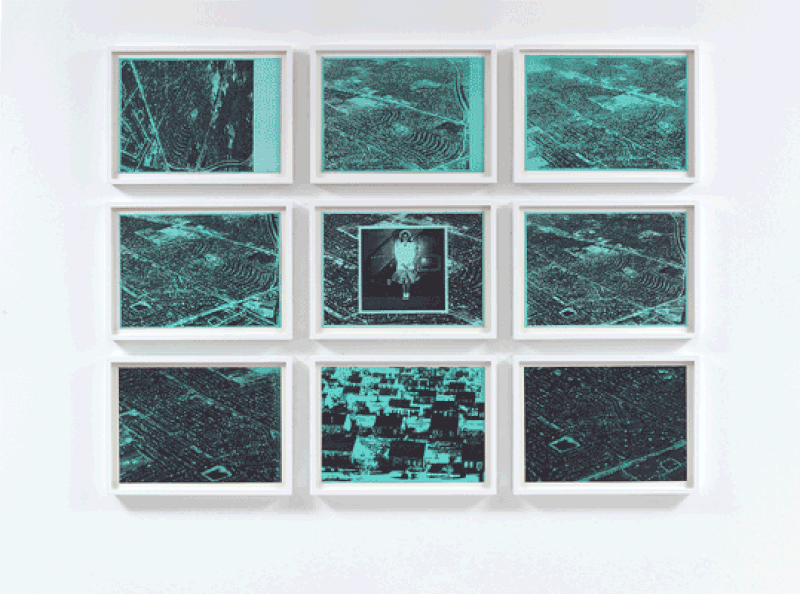 Like the utopian visions of large-scale modernist housing developments, Levittown divided opinion, with detractors of the American suburb criticising its monotony, sense of conformity, and racial segregation. Yet the nostalgia and pride that former residents felt for their time at Levittown is also palpable. This ambiguity, and the way that residents personalised their identical properties, particularly interests Forster.
'The question of how the Levittown uniformity acted on residents, supposedly by imposing a widespread conformity, clearly drew much critique at the time. My research suggests that residents themselves felt very defensive in the face of this criticism.'
Growing up on a Teesside dormitory suburb in the 1970s, Forster has always been interested in housing estates and their impact on the residents. He became fascinated by Levittown after previous projects on the architecture of the Bauhaus and the German Democratic Republic. His lengthy research included material such as Learning from Levittown by Robert Venturi and Denise Scott-Brown, a 1970 Yale University research project intended as a companion piece to Learning from Las Vegas. He deliberately avoided visiting Levittown itself, preferring instead to experience it through other sources, usually via the internet, which, he says 'reinforces the introverted nature of my practice'.
Forster's new work for the exhibition includes four grids each of nine graphite and watercolour drawings, plus 20 individual pieces. Each grid took a month to complete and consists of different aerial views of Levittown framing a central drawing of a resident set against an estate image, the individual contrasting with the massive scale of the new suburb.
Forster's way of working chimes with the nature of the suburb he is representing.
'The seriality and repetition of the built environment is mapped through my process. I draw the same image over and over again with variations,' he says, describing his work as 'nearly photo-realistic' or 'photocopy-realistic' rather than photo-realism.
As well as the drawings, the exhibition includes references to Pete Seeger's Little Boxes folk song of the 1960s that criticised the conformity of suburban life, a GDR-inspired decorative wallpaper, and a four part neon sign at the exhibition entrance.
As Levittown opens, Forster is already looking ahead to immersing himself in his next subject of 'Ostalgie' – nostalgia for life in the former East Germany 1945-89.
Richard Forster: Levittown 26 March - 5 June 2016, Gallery 2, De La Warr Pavilion, Bexhill on Sea
Saturday 7 May, 2pm Richard Forster is in conversation with Dr Matthew Taunton from University of East Anglia, author of Fictions of the City: Class, Culture and Mass Housing in London and Paris.
---