Kate Kennedy and Hermione Lee's informative collection of short pieces explores how houses shaped – and reflected – the lives of a number of notable figures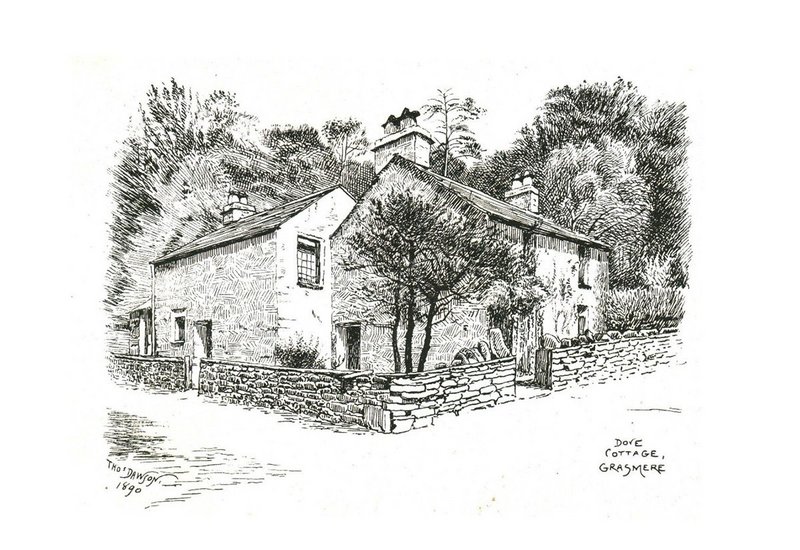 Dove Cottage, Grasmere, Wordsworth's home from 1799 to 1808, as pictured in Stopford A Brooke's 1895 pamphlet raising funds for its preservation.

Credit: Copyright © the British Library Board 10362.gg.1
Lives of Houses is a collection of stories about the home. Not about the design of some splendid architectural vision – although there are a few notable buildings – but about how houses have shaped, and been shaped, by their occupants, in a kind of mutual patina.
It is about the domestic experience, warts and all, of a series of notable figures – artists, writers, composers, politicians – mainly from the last few centuries. These are explored by an impressive collection of biographers, historians, critics and poets including Julian Barnes, Simon Armitage and Hermione Lee.
The pick 'n' mix of 23 short pieces make this a book that's easy to dip into. And if you're not fascinated by the story of how poet WB Yeats took on the upgrade of flood-prone tower Thoor Ballylee in County Galway with the dubious help of a perpetually drunk architect, you can always move on to Gillian Darley's consideration of Sir John Soane's 'house as autobiography' in Lincoln's Inn Fields, or Barnes' essay on Sibelius' house Ainola at Lake Tuusula, Finland.
Lee, the biographer of a number of notable women writers, notes that the writing of lives often involves writing about houses: 'A house can embody a person's childhood, the story of a marriage, an inherited way of life, or a national history. The constructing of a house can be the fulcrum of dreams, ambitions, illusions, and pretensions.'
This collection examines various aspects of houses including finding, changing, moving and abandoning, exploring both how the famous inhabitants occupied their homes and how this experience may have informed their work. There are some particularly evocative descriptions of domesticity. I enjoyed the vivid account of WH Auden's rented New York City apartment, the utter squalor of which trumps even the notoriously appalling state of the flat in Withnail and I.
Auden was, we learn, capable of devastating any room in a matter of hours – yet the teetering ashtrays and general detritus didn't put off a colourful cast of visitors, and Auden clearly found it conducive to his creativity: 'I hate living in squalor – I detest it! – but I can't do the work I want to do and live any other way,' he is quoted as saying.
Another chapter in the collection covers the seemingly less chaotic Austrian home where Auden spent his summers. Composer Benjamin Britten was also dependent on particular domestic circumstances for his equilibrium, in his case in Suffolk and the sea. Without the latter, he said, something always goes 'slightly wrong'. Lucy Walker's account of Britten's time with Peter Pears in the Suffolk seaside town of Aldeburgh shows how central his home there was to his life and work.
In San Remo, we learn how Edward Lear rather impressively realised his grand design by building a house within just a year of acquiring the land. A few years later, when a hotel blocked his cherished view of the sea, he simply built a new home nearer to the water. Poets Coleridge and Wordsworth looked closer to home for their dream homes. But the reality of life in these rural retreats in the Lake District may not always have coincided with the romantic ideal they embodied.
The accounts of the country homes of Benjamin Disraeli (Hughenden) and Winston Churchill (Chartwell) are illuminating for shining a light on the surprisingly precarious finances of both politicians, and the importance of homes they could ill afford for status and refuge respectively.
HG Wells did not own the West Sussex country house of Uppark, but he spent formative time there due to his mother's position as housekeeper. The house had a warren of basement corridors and these seem to have been an influence on Wells's creation of Bladesover, the house in his 1909 novel Tono-Bungay.
One of the saddest chapters was Kate Kennedy's 'A Place One Can Go Mad In'. This looks at the experience of Ivor Gurney, a poet and composer who was incarcerated in 1922 due to mental illness until his death 15 years later, thus depriving him of roaming about his beloved Gloucestershire countryside. The chapter references the idea of the 'betrayal funnel' – the pleasant but deceptive admission suite of pseudo-domesticity in asylums where inmates said goodbye not just to loved ones but to their pre-patient identity – and the sharp contrast of this with the padded cells and isolation rooms that lay beyond.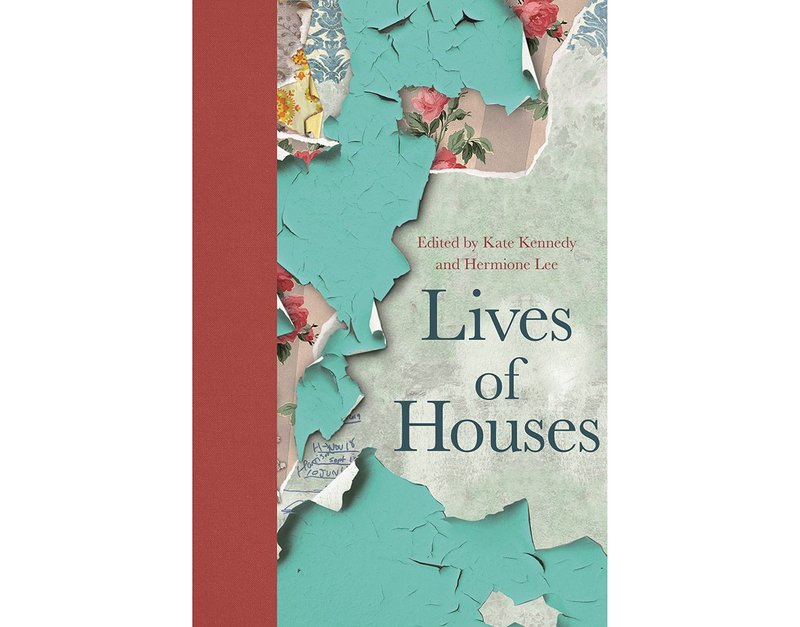 Lives of Houses, edited by Kate Kennedy and Hermione Lee, Princeton University Press.
There are a few oddball choices – in particular I wasn't sure how Susan Walker's Built on Memory, a chapter about the ancient Roman House of Venus, fitted into the overall theme. But I liked the inclusion of The Fear of Houses, the chapter in which Alexander Masters describes talking to people with experience of homelessness about their attitudes to homes as part of his outreach work: 'And I learned that houses are more than a roof and walls. I'd often heard architects blither about it: houses have a life force. They can offer solace, security, stability, pep: everything a person in the gutter misses. They can also be malevolent.'
This chapter brought this informative collection out of the past, and firmly back into the present.
Lives of Houses, edited by Kate Kennedy and Hermione Lee, Princeton University Press, HB, £20