Andy Groarke and Graham Haworth produced a thoughtful and enlightening discussion on the role of the model in inclusive design – and then batted off some challenges from Deborah Saunt and Maria Smith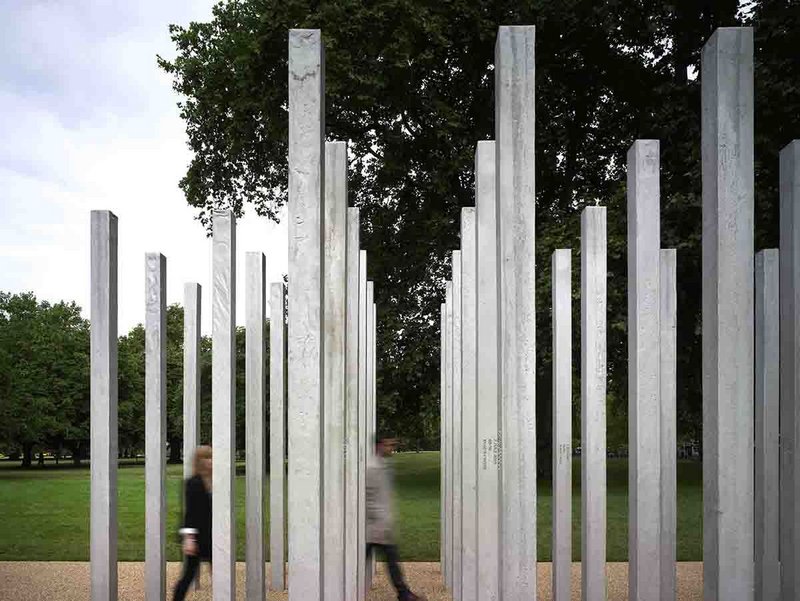 As you'd expect from two architects with strong intellectual positions, Andy Groarke and Graham Haworth share a multifaceted and complex view of the model. At the latest LSA 'Show and Tell Social' on the topic of 'Making and Modelling', Groarke described it as a vehicle for building relationships, refining details and learning; while Haworth sees it as an agent of 'adaptation and transformation'.
Haworth – whose practice Haworth Tompkins' formidable portfolio of theatres is too long to list – cast himself as method actor Marlon Brando, with erstwhile employee Groarke as detail man Laurence Olivier. To create something so immersed in the real environment, so contextual, so appropriately in its place that it escapes the notice of all but the most attentive passersby, is a preoccupying challenge. Retaining and reworking elements of cultural heritage – a butcher's shop in the Old Vic, a saw-tooth roof at the RCA – adds layer upon stratigraphic layer of meaning to his work. Consequently he is not precious about models. They are for experimenting with materials, lighting, color, texture and atmosphere in an organic process culminating in the real thing.
Haworth – whose practice Haworth Tompkins' formidable portfolio of theatres is too long to list – cast himself as method actor Marlon Brando, with erstwhile employee Groarke as detail man Laurence Olivier
Groarke likewise uses models as a testing ground for material properties. At Carmody Groarke's Windermere Steamboat Museum, the lichen and patination caused by the watery climate on the model prompted the development, with Arup, of innovative surface coatings. These harnessed the effects of weathering to allow the agricultural-style cluster of buildings to fit unobtrusively into the locale. Here, as elsewhere, models facilitated the collaboration with other professionals: engineers, scaffolders, set designers, type designers, and artists. Sculptor Antony Gormley surfaces as an influential role model for Carmody Groarke from these interactions.
Haworth drew our attention to 'found spaces' – yards, gaps between buildings, areas which no model can simulate, but become 'places' due to the activities of inhabitants. Groarke was similarly conscious of this uncontrollable element, opening with a photograph of Edwin Lutyens walking away from the Cenotaph (actually the first timber and plaster version) and inviting us to consider how, inevitably, the architect must leave the public to interpret, inhabit and develop the work.
Both architects discussed concepts of permanence. Many of Carmody Groarke's most successful pieces have been temporary. These include Maggie's Cancer Treatment Centre in the Wirral (partly inspired, it seems, by a chest of drawers by Droog Design) and Studio East Dining, a recyclable cathedral of scaffolding which captured a moment in time during the London Olympics. Now only the model remains.
Selfhood and collective experience were other recurrent themes, ones which informed Haworth Tompkin's Everyman Theatre. The rebuilding of this grade II listed structure had both to reflect and contribute back to the city of Liverpool. The architect was inspired by patterns of repeated figures: saints on Wells Cathedral, people running through Lowry's paintings. Taking this idea of a repeated single module, it created a façade of mechanical screens, with figures of ordinary folk etched into the material. This struck a chord with the local community, especially as the figures – while they represent 'everyman' – are recognisable individuals.
Well-considered models have also helped Groarke engage better with clients. When designing the 7/7 memorials, Carmody Groake knew its clients (bereaved families) were not there by choice. This was a huge challenge for the practice. But involving the relatives in the making process – in particular inviting them to visit the steel foundry where the stelae were cast – restored to them the agency they had been denied.
The memorial also explores presence, selfhood and scale: the individual and the collective, the architect and the community. Each stela represents one victim. Deliberately nameless to recognize the randomness of the attack, they show that the victims are 'everyman'. While the stelae are all cast from the same mould, their textures are volatile and tactile – individually unique.
A slightly incongruous Q&A session followed when Maria Smith and Deborah Saunt joined the debate. Smith challenged the speakers' unassuming vocabulary as an unattractive faux humility. In response Brando and Olivier argued that ego statements here would have been crass, especially given the nature of the projects discussed. Haworth suggested he was being willfully misinterpreted, and that he was certainly not hiding his light under a bushel since his projects speak for themselves. Groarke agreed that a quiet confidence is often appropriate.
Taking up Smith's support for justified pride in a job well done, Saunt made the provocative claim that the architect is the 'most important person on site' and 'the most sophisticated person in the room'. Cue nervous laughter from the architecture students (grunts from us non-architects). Despite an attempt to make light of her remarks – intelligent and attractive too of course – Saunt's statements certainly contrasted with the previous messages: what happened to 'everyman'? At least I must have a passable veneer of sophistication to have remained undetected thus far. Having felt I learnt much from an otherwise thoughtful lecture, I lumbered off into the darkness leaving the architects to the Blind Light of their brilliance.
The next talk is on Thursday 19 May at 7pm at the Design Museum. Five emerging practices will discuss the way forward.
---