A bedroom designed by the famous Scotsman has been reassembled in a museum down the road from its original Somerset home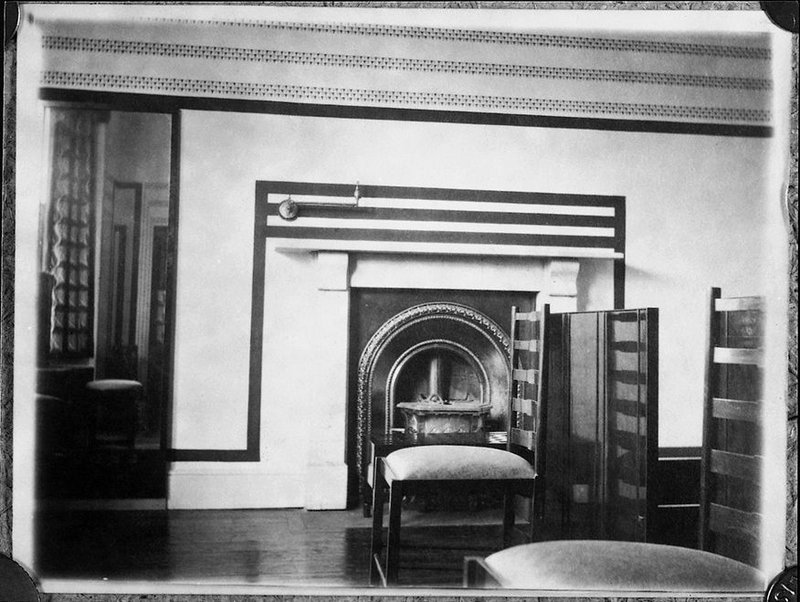 The bedroom designed by Charles Rennie Mackintosh in situ in Bath before it became part of the V&A's collections.

Credit: Roger Billcliffe from the V&A Collection
One of the few rooms outside Scotland designed by Charles Rennie Mackintosh has been brought back to life in an unlikely setting in Bath. It is housed in the only real tennis court built in the 18th century, a large volume where once resounded the huffs of Georgian gentlemen thwacking a hard ball arounds the walls. This is now the Museum of Bath at Work, a collection of the objects of the city's industrial past. Museum chairman and curator of this exhibition of Mackintosh's work, Trevor Turpin, says that most of the fascinating exhibits have little face value in fact: 'We are looking after a great deal of junk'.
So what is a precious and, in places, extraordinarily delicate set of furniture doing here? And without Mackintosh himself ever visiting Bath?
It was originally installed, to Mackintosh designs, in a room of the Bath house of local inventor Sidney Horstmann. Son of a clockmaker, Horstmann put his engineering efforts into car making in the early 1900s and his dashing vehicles had success in Le Mans and Brooklands. There is one downstairs in the museum, sparkling in its green livery ­– in fact, Turpin has also rebuilt Horstmann's own car himself. During the First World War Horstmann's patented suspension system was used in tanks and it was during 1917 that Mackintosh was commissioned to design his room. The name of the firm lives on in Horstmann Controls and, de-Germanised, in Horstman Defence Systems. So the bedroom is closely interwoven with Bath's industrial past.
The Mackintosh bedroom now resides within its walls, at least temporarily, and no throwaway reference could suggest these pieces of furniture were anything other than precious. Their value posed some problems as Turpin started tracking down the bedroom, intrigued by a passing reference to it in a biography. He found it at the V&A; it had not been seen in public for 50 years. Pictures of it then, back in 1966, show the furniture rather sadly arranged in a corner of the Bethnal Green Museum. Now, after a £20,000 upgrade in security, fire and environmental control, this modest museum has put in on display in its home town – a bit of regional repatriation, at least for the length of this exhibition.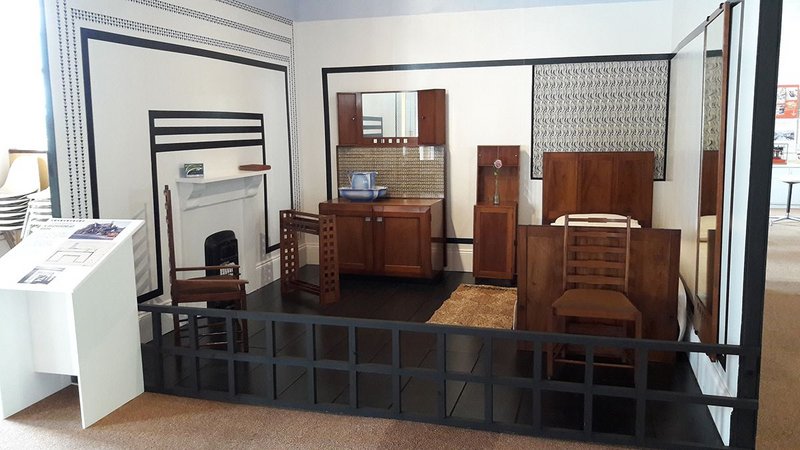 Charles Rennie Mackintosh's bedroom for Sidney Horstmann reassembled and back on view for the first time in 50 years.

Credit: Hunterian
Mackintosh did the drawings for this room, late in his career; his fine script spells out a 'A bedroom at Bath'. The drawings and photographs of the room have been pored over to create a room with many of the features that Mackintosh originally designed. But not everything on his drawing was complete; Turpin and his collaborator, designer Paul Minott of Bath Spa University, had to calculate and rework the placing of the stencilled blue and black triangles of the wall frieze with great care. Mackintosh's work can be sketchy on the details of precisely how things are made, says Turpin. Looking at these delicate chairs and the handsome, finely crafted washstand, in which the mahogany work leaves nowhere to hide bodged details, this seems unfair. Turpin suggests that in fact the expertise came from First World War internees held at a camp in the Isle of Man, rounded up from their jobs of cabinet makers and craftsmen as illegal aliens during hostilities. There are shots of the mahogany set awaiting shipping.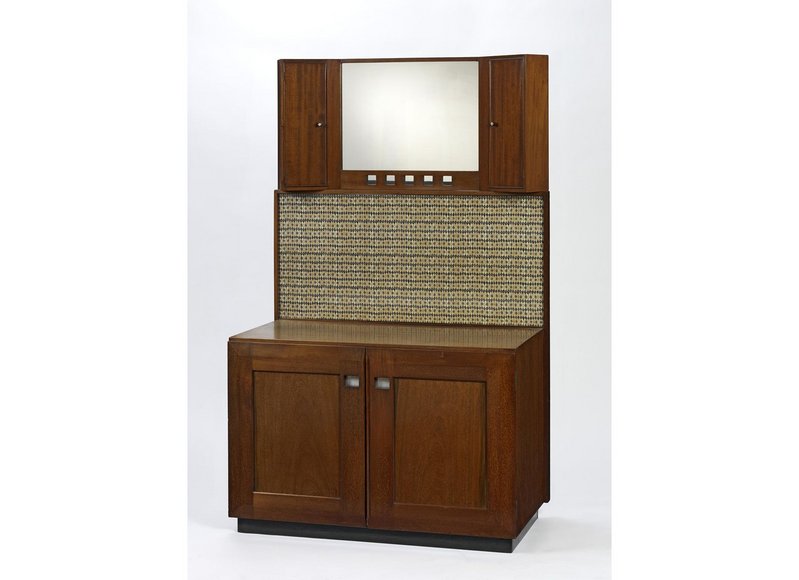 Washstand as designed by Charles Rennie Mackintosh in 1917.

Credit: V&A Collections
So how did an inventor in Bath come to own one of the few Mackintosh rooms outside Scotland? The man who commissioned this was not Horstmann himself but a fellow engineer and friend, Wenman Bassett-Lowke, who had made his money in model railways. He was the client of 78 Derngate in Northampton, a Mackintosh reworking of his home that is now open to the public. Based on a room Mackintosh had designed, Bassett-Lowke had four suites of bedroom furniture made up for his acquaintances, the rest of which are now in private hands, occasionally coming up for auction at eye watering prices. The square motifs, panels of fabric, austere and almost severe furniture designs, were coupled with bold lines of black and white on the walls emphasising the modest fireplace. It was not to everyone's taste. Mrs Horstmann never liked the room and it was instead given over to the daughter of the house, Alison (who was also born in one of the twin beds). She reported later that her father always thought it would end up in a museum. But perhaps he didn't think it would be one so close to their one-time home.