Architecturally-trained rock and roll legend in his own right, set designer to Pink Floyd, Robbie Williams and the Rolling Stones, the Beijing and London Olympics and the Queen's Diamond Jubilee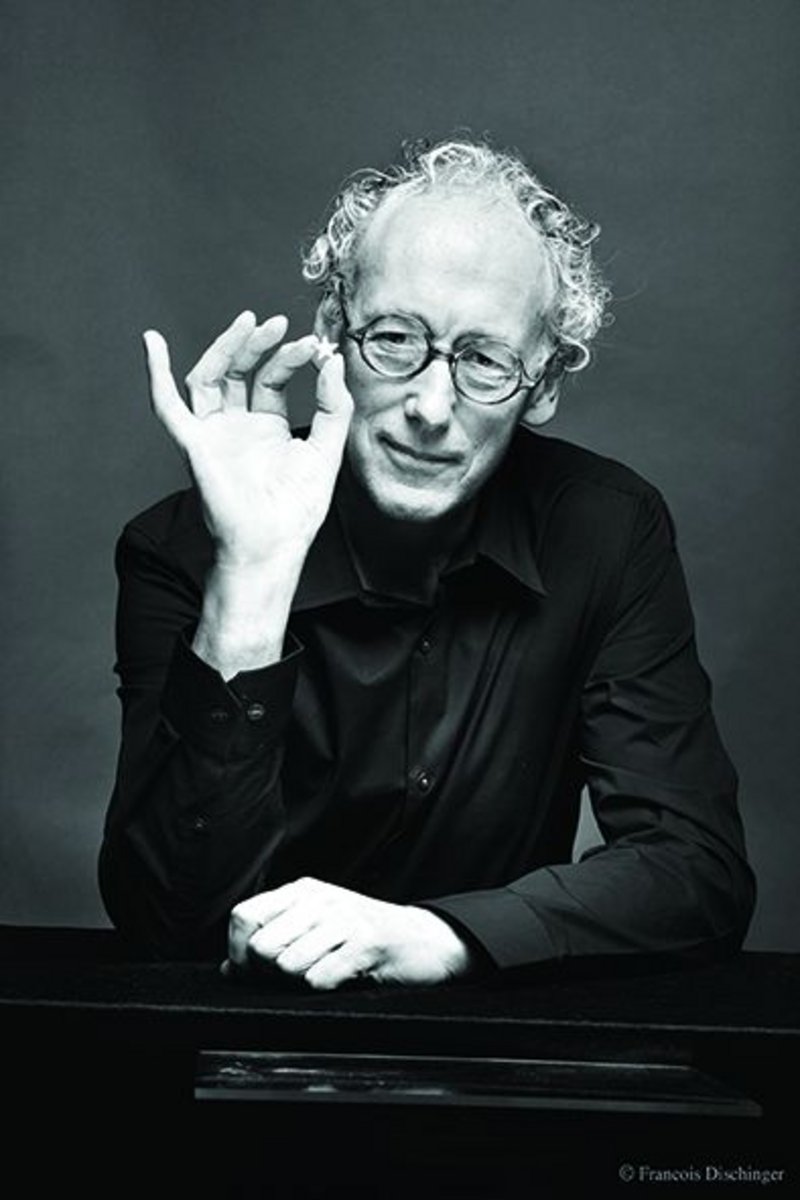 Architecture by no means has to be a matter of permanent foursquare or shapeist buildings. The output of AA-trained Mark Fisher, being in the entertainment sector and more often than not of a temporary and kinetic nature, was the kind that was never recognised by the conventional awards system. Architecture is still wedded to the idea of the permanent, even though many 'permanent' buildings have very short lives, and some 'temporary' buildings very long ones. But he was recognised elsewhere; he was awarded the OBE in 2012 and was one of the few architects to be made a Royal Designer for Industry by the Royal Society of Arts. Arguably his apotheosis was his role as an executive producer for the London 2012 opening and closing ceremonies. The jaw-dropping opening ceremony in particular had his stamp right through it.
When he died at the age of 66 at the end of June, following a long illness, those who came forward to praise Fisher included the Rolling Stones, Robbie Williams, U2, and members of Pink Floyd. The Rolling Stones (he always worked most closely with Charlie Watts, a trained graphic designer) went so far as to issue an official statement saying: 'The remarkable sets he designed for us over the last two decades played a major part in the success of all of those tours. His passion, dedication and professionalism was infectious. We all loved his dry sense of humour and unflappable demeanour… a quietly soft spoken genius. Mark will be sorely missed – not only by us, but by every single member of ours, and any crew, he worked with.'
Fisher emerged from the mid-60s AA that was highly influenced by Archigram and its espousal of a new kind of architecture – temporary, inflatable, pop-up. Unlike most others of his generation, he was able to turn this into a remarkable career, although teaching as a unit master at the AA came first. It was not until he was taken up by Pink Floyd (most of whom trained as architects) in 1977 that he became internationally celebrated. He designed 'The Wall' set, working with caricaturist Gerald Scarfe, and various subsequent revivals of this famous work right through to Roger Waters' solo tour of it in 2010-2013. One of the characters in the work, The Teacher, was modelled by Scarfe on Fisher himself (with his big round spectacles, high forehead and academic demeanour). From 1984 he worked with engineer Jonathan Park in Fisher Park, but a decade later went solo, calling his practice Stufish (for Studio Fisher), and collaborating with engineers such as Atelier One.
Pink Floyd drummer Nick Mason (taught by Rogers and Foster at Regent Street Polytechnic) recalls Fisher in the latest issue of the AA magazine AArchitecture: 'The great thing about Mark Fisher was that he got along so easily with people, and everybody thought he was the nicest guy. He also did beautiful drawings. The Wall stands out in particular, as it was so groundbreaking and defined a completely new set of parameters. He was the first to do what many had only thought of doing...The Wall could be erected in an hour, double as a projection surface, and then collapse at the end of the show.'
Fisher designed for sports events, the Beijing as well as the London 2012 Olympics, the live spectacle in the Millennium Dome, a complete theatre for Cirque du Soleil in Las Vegas, and the Diamond Jubilee concert stage erected around the Queen Victoria Memorial in 2012. A studious type, usually based in his home near London's King's Cross, he was utterly self-deprecating, the very opposite of the rock and roll stereotype. 'What is done in rock 'n' roll is not technically very demanding... what we do is really very simple, and most of the technologies we use would have been familiar to people in the 19th century, except the computer parts,' he once said. 'You know, that's engineering.'
He is survived by his wife, Cristina Garcia.
---
IN MEMORIAM
John Doric Foy
Elected 1940, Evesham, Worcestershire

Barbara Evelyn Auld
Elected 1941, London
Geoffrey Clarence Beech
Elected 1948, Wells, Somerset
George Robson
Elected 1935, York
Noel Evan Campbell
Elected 1946, Coleraine, Londonderry
Ian Archibald Munro
Elected 1947, Inverness
Jack Whittle
Elected 1946, Chester
Ian Charles Thornton Elected 1958, Somerset
Kenneth Sidney Cotton Elected 1950, Billericay, Essex
Jayant Shridhar Narwekar Elected 1950, India
James Noel Pitts
Elected 1950, Loughborough, Leicestershire
Harold Derek Rogers Buck Elected 1950, Canada
Alan John Potts
Elected 1951, ASCOT, Berkshire
Geoffrey Green
Elected 1952, Reading
Ann M L Hayes Towns
Elected 1953, London
Hilary Anthony Halpern
Elected 1954 Rochester, Kent

Alan Adamson
Elected 1954, Newbury
Kamalakar Rajaram Rege
Elected 1956
Sidney Hawthorne Tasker Elected 1956, Preston
Laxmikant Ramchandra Patkar
Elected 1958, India
Donald Edward Loveless Elected 1958, Bournemouth, Dorset

Prabhatkumar Gajanan Patki Elected 1959, India

Christopher Haffner Elected 1961, East Molesey, Surrey