I never knew this place existed. Or rather, I'd seen its Gothic exterior, but never taken a look inside its doors.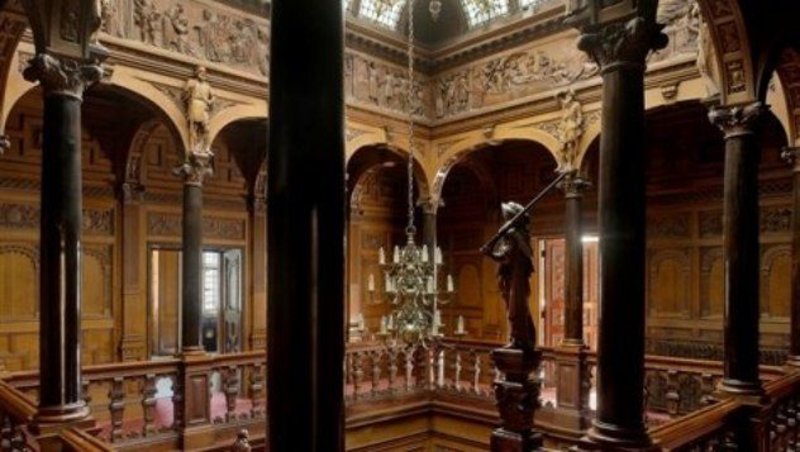 Two Temple Place on London's Embankment was built as a town house for William Waldorf Astor in 1895, the last complete work of Gothic revival architect John Loughborough Pearson, here working with his son Frank.
This is full-on Aesthetic Movement, no expense spared, the flowering of the Cult of Beauty as originally launched by the Pre-Raphaelites. The incredibly rich interiors depict scenes from literature.
And now - from October 27 - it is to be an art gallery, open to the public. Four main spaces have been judiciously converted including the Great Hall, Library, and Lower gallery. The inaugural exhibition is "William Morris: Story, Memory, Myth" featuring highlights from The William Morris Gallery collection.
All this is thanks to the Bulldog Trust, an organisation which provides financial assistance to charities and which owns and occupies the building. The exhibitions will be devoted to highlighting Britain's regional museums and art collections.