Gateway to the world yet ignored landscape, the historical and cultural significance of the Thames Estuary is being celebrated in a festival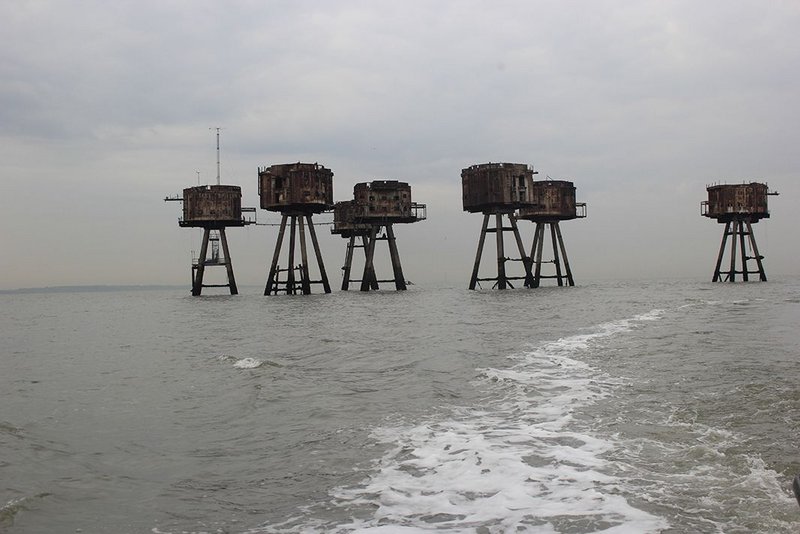 Maunsell Sea Forts, built in the Second World War to defend the Thames Estuary.

Credit: Simon Foster
The Thames Estuary is one of the great ignored landscapes of our time, according to organiser of Estuary 2016, an inaugural arts festival opening this weekend as a celebration of the area and its bordering Essex and Kent communities.
'It's hard not to fall in love with it when you visit. People honestly don't understand how beautiful it is out there,' says Colette Bailey, artistic director of festival organiser Metal.
The arts organization instigated the biennial festival after working on projects in the area for 10 years, and realising how little known the Estuary was despite what Bailey terms its 'layers and layers of historical and cultural significance for the country'.
'It's largely overlooked and its importance almost dismissed. We felt it deserved a closer look,' she said. 'It's an industrial/logistical heartland but also has an amazing heritage and wildness.'
The festival will explore the Estuary's 'edgeland' quality and its particular focus as a point of departure and embarkation – around one million Brits left for new lives in Australia from Tilbury Cruise Terminal, where the Windrush also arrived from the Caribbean in 1948. These days, some 90% of container ships to the country pass through the Estuary.
'It's been a major gateway that connects us to the rest of the world and the rest of the world to us through trade, migration and leisure,' says Bailey.
The arts programme includes the Points of Departure exhibition of work by 28 contemporary artists in the Art Deco, grade II * listed Tilbury Cruise Terminal and a number of other waterborne and riverside venues. This includes new work created in response to the Estuary landscape and its themes of arrival, departure, migration and connection. Artists include Andrew Cross, Jem Cohen and Chloe Dewe Mathews, whose Thames Log is a photographic record of her five year journey of encounters and happenings along the river.
Southend Pier – the longest pleasure pier in the world – is another venue, hosting Wish You Were Here, a collection of 10 artist-designed beach huts, each containing a mini-exhibition.
As well as the Shorelines literature and Sound of the Thames Delta music festival, the event includes tours of usually off-limits areas such as the Port of Tilbury and the Port of London Authority's Port Control Centre.
There will also be a pop-up Museum of the Estuary in the cliffs at Southend-on-Sea, appropriately housed in an artist-designed modified shipping container. Metal hopes the festival's contemporary programme exploring the area's history and future will help build support for a permanent museum, which is at the concept stage.
Estuary 2016, 17 September – 2 October, various venues along the Essex and Kent shorelines
---