Leader of two award winning, highly successful multi-disciplinary practices, who reached the Stirling Prize shortlist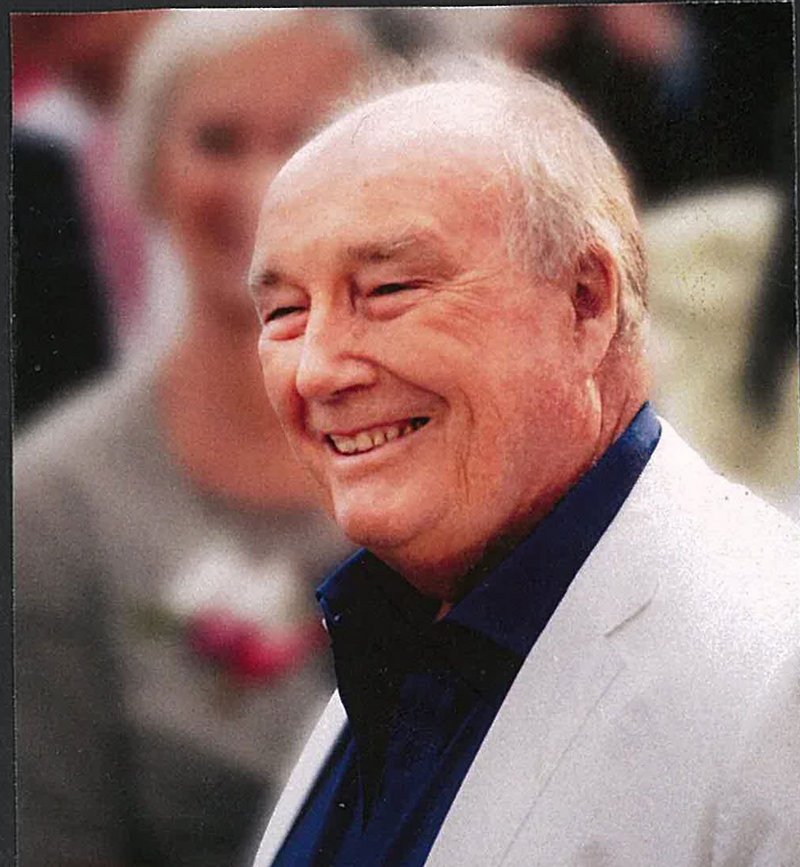 Aukett post-retirement at a clients-wedding.
Michael Aukett was a highly talented design architect, something happily coupled with strong management ability. This enabled him to create and run a successful practice, twice over. His reputation for modern high quality buildings was such that his firms won a total of 29 design awards: nine RIBA Awards including a Stirling Prize Finalist; 10 Civic Trust Awards: three Financial Times Awards; six Structural Steel Awards; and the MIPIM Office Building of the Year Award in 1996.
Born and raised in Brentford, Middlesex, he trained at London's Regent Street Polytechnic from 1956 to 1962 on a part time course, so his college work was done in night classes and at weekends, while working in the week.
In 1965 he joined Austin-Smith:Lord, quickly rising to become a partner, then leaving to found his own practice Michael Aukett Associates in 1972. It was based in Covent Garden, and rapidly grew, with a mixed range of work and such clients as IBM and Boots. His interest and skill in interiors and space planning meant that this was always a key part of the practice's work.
An important early major building was the 1979 factory for Landis and Gyr in North West London, won in competition. A masterpiece in the Miesian tradition, it raised his profile and that of the office within the profession. He believed in working with methodical analysis of the brief, thinking laterally, form following the function. He was an admirer of Norman Foster who famously followed this approach.
As the office became more successful a strong team of talented directors and staff developed. And it became multi-disciplinary, with environmental engineering, landscape, graphics and project management complementing the architecture and interior design teams. The different disciplines often worked together on projects, but also with other consultants such as structural engineer Tony Hunt who became good friends with Aukett, who was always the first to say that the success of the practice came from the great talent within it.
A good leader, he had a warm, sociable and optimistic personality. Being hands-on he was always highly visible in the studio. Outside work he had a major love of sport, particularly cricket – he was an MCC member – though golf was what he played later in life. Another interest was modern art. He commissioned paintings from such artists as the abstract expressionist Albert Irvin, also a friend.
The studio's multi-discipline structure was relatively unusual, with strong parallels to YRM. Like them, Auketts floated on the Stock Exchange, in 1987, and became one of the most successful practices of the time. Notable among its many buildings of high quality were the Stirling-shortlisted Marks and Spencer's Management Centre Chester (1989), Procter and Gamble HQ at Weybridge (1995), and the 1984 Lennox Wood Computer Centre.
He played a leading role in developing business parks in the UK, visiting the USA to study them and being involved in several major examples, starting with London's Stockley Park in 1982. The practice created joint venture offices in Germany with Lutz Heese and in Holland.
The practice undertook important conservation work, notably in 1981 at Voysey's interior at Garden Corner, Swan House by Norman Shaw (both on Chelsea Embankment) in 1984, and Shrubs's Wood in 1987, one of only three buildings by Erich Mendelsohn in the UK.
He left Aukett Associates in 1995 to get away from the time-consuming City pressure and founded a new smaller studio, Michael Aukett Architects. This went on to become equally successful with more award winning buildings such as its 1998 Tesco store in Sheffield. He retired in 2009.
He is survived by his wife Allison and their two children Simon and Charlotte, and Pauline his first wife and their two children Jonathan and Claire. A memorial event is to be arranged in the spring.