Exceptional conservation architect who practised what he preached: 'Use the talents and experience that gave you the fun all along, as this did for me'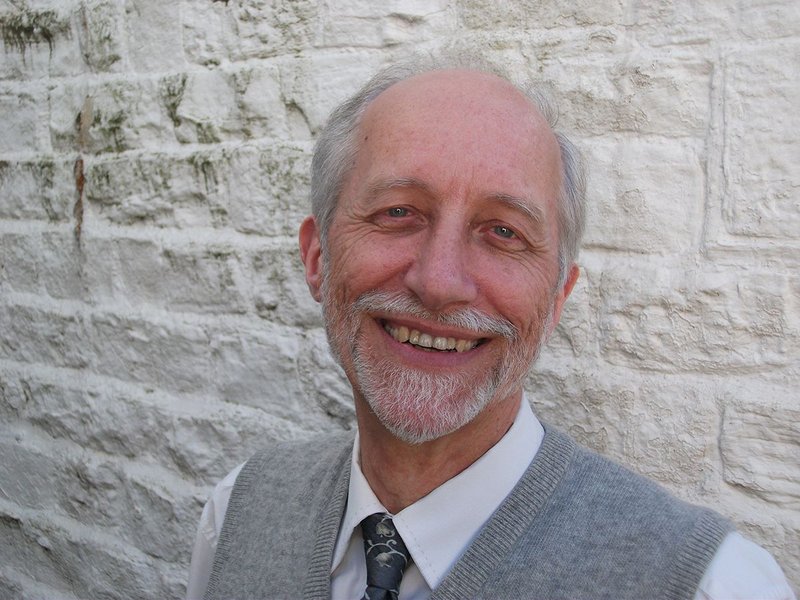 Michael Devenish, who died in August 2016, aged 66, after a year-long illness borne with dignity and humour, was an architect, conservation expert and architectural historian in West and North Yorkshire.
He was well known for his exceptional level of care for heritage buildings, his active role in Yorkshire planning issues, and his campaigning for urban renewal strategies that built on heritage.
Formerly based in London and Surrey, in 1986 he moved to Skipton, North Yorkshire, which became his home for the next 30 years.
There he specialised in conservation work, working on many listed buildings, often resurrecting them after years of neglect or threat of demolition.
The youngest of three siblings, he was born in Richmond, Surrey, within sight of William Chambers' pagoda at Kew Gardens. His parents were from Trinidad; his father had trained in London as a surgeon in the 1930s and the family came to live in England after his father's service as a trauma surgeon in North Africa and the Middle East during the Second World War.
He was educated at St Benedict's School at Ealing Abbey, and then, in the 1970s, studied at Kingston School of Architecture, Surrey.
Serendipitously, he had chanced upon an institution that was perfect for developing his particular enthusiasms. Responding to the cultural upheavals of the 1960s and early 1970s, Kingston was a ferment of ideas under the headship of Dennis Berry, and Devenish was encouraged to develop his interests in the history and philosophy of architecture.
His beautifully illustrated study of Montacute House, Somerset, and a written thesis on architect James Stirling were examples of his talent for examining historical and contemporary themes in depth.
Already conservation-minded, Devenish joined the campaign to save London's Covent Garden Market from redevelopment (it was finally reprieved in 1975) and he became inspired by the growing environmental movement (Friends of the Earth, the Green Party and the Ecology Party were all founded between 1971 and 1975).
His career had three distinct phases. From 1975 to 1984, he worked in London, for Renton Howard Wood Levin Partnership, Peter Deakin Architects and Michael Haskoll Associates. At the latter he worked on a number of listed buildings, including the Piccadilly Arcade and a Robert Adam house, and he gained an impressive grounding in commercial practice, giving him a professional confidence that became a hallmark of his later career.
In 1983 his career was at a turning point. He could have stayed as a linchpin in a respected London practice. Instead, he married Jane Houlton, who was both anchor and inspiration for him, and, with Houlton's encouragement, he decided to take a career break.
Between 1984 and 1986 he undertook postgraduate study in architectural history at Cambridge University (the legendary course run by Joseph Rykwert) and, at the same time, taught at his old college, Kingston, as a design tutor.
Devenish's MPhil thesis, entitled 'The Sublime Dance at Newgate: Edmund Burke's theories reinterpreted by a contemporary architect', supervised by Rykwert, focused on George Dance the Younger's Newgate Gaol, built 1770-1782.
In 1986 he was at another turning point, poised between academia and practice, and looking for a place to be his and Houlton's long-term home.
Yorkshire beckoned. He and Houlton moved to Skipton. They bought a 19th century stone terrace house, which became their home for the next 30 years, and he reshaped his career towards heritage architecture.
Initially he worked for Leeds-based practices Fox Partnership and Fletcher Joseph Partnership, making some important contacts for his later career: structural engineer Ken Stevens, architect Gilbert Ross (who had extensive experience on conservation and restoration projects) and architect Martin Wood (who later worked with him on Bretton Hall).
In 1990, Stevens and Ross set up CoDA (Conservation & Development Appraisal Limited), a multi-disciplinary engineering and architectural practice, and, in 1992, Devenish joined them as a co-director. When Ross fell ill Devenish became architecture director of CoDA's conservation section.
For the next 20 years he built up a portfolio of listed building and other conservation work at CoDA before retiring in 2014.
He was active in Yorkshire planning issues, working for various committees of the Leeds Civic Trust for 20 years from 1995. He provided balanced critiques of many development schemes that came before the committee and, in 1998, helped produce the influential Heritage at Risk Report on historic buildings in Leeds City Centre. For the Skipton Civic Society, he helped campaign for a proper Craven Local Plan.
Work in Leeds included conversions of the Simpsons Fold Warehouse (grade II), the Woollen Merchant's Warehouse and the Angel Building (grade II), all three winning awards and the former referenced in the West Yorkshire Pevsner.
Outside Leeds there were renovations at Wycliffe Hall, Co Durham (grade II*); Bretton Hall in the Yorkshire Sculpture Park (grade II*); The Priory & Estates Cottages, Nun Monkton, York (grade II*); and Swinsty Hall, Fewston, near Harrogate (grade I).
Notable academic works include identifying a late Georgian merchant house north of Leeds Bridge as being by John Carr, the great Yorkshire architect; a paper substantiating that Little Temple, the 18th century 'eyecatcher' at Newsam Park, Leeds, was by Capability Brown (helping to elevate its listing status from grade II to grade II*), and a report on Fountaine's Hospital almshouses near Grassington. Sadly, Devenish was unable to complete this before his death but Jane Houlton has agreed to complete it for the trustees.
Devenish's care for architectural heritage was inspired by more than mere professionalism. In December 2015, when he sent his paper on Little Temple to a small group of architect friends from his college days, he wrote: 'Do not let your talents and hard-earned experience rust away, but use the ones that gave you the fun all along, like this did for me.'
Throughout the trials of his illness, he remained amazingly positive, full of laughter and spirit, even during the last stages. He is survived by Jane and their son, Louis.
---