Celebrated architect Moshe Safdie explores his radical visions for future projects in a new memoir and manifesto If Walls Could Speak. RIBAJ has been given an early look ahead of publication in October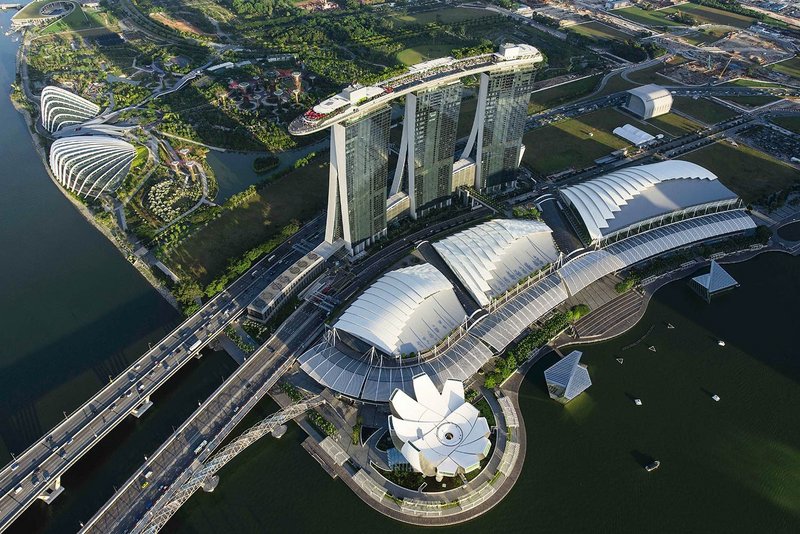 Influential Israeli-Canadian-American architect Moshe Safdie is responsible for some of the world's most exciting and visionary architecture, ranging from the Habitat '67 modular housing scheme in Montreal, to the World Holocaust Remembrance Center in Israel, and the gravity-defying Marina Bay Sands hotel in Singapore.
In a new memoir and manifesto, If Walls Could Speak: My Life in Architecture, the architect explores the imagined projects he would pursue if resources and 'will' were not an issue and if all the choices were his to make.
These are not the 'remote fantasies of a distant future – a Blade Runner city of floating vehicles or a performing-arts centre on Mars', he writes, but rather 'efforts that could start tomorrow' if decision makers were willing.
A City without Private Cars: Safdie envisions the creation of a large-scale urban prototype where privately-owned vehicles are banned and the concept of on-demand vehicles, free from the burden of personal parking and storage, is fully tested and proven.
For designers, this would mean going back to first principles, he says. How do you design buildings or places that need seamless transfer from one type of conveyance to another? How do concentrated places of shopping become transformed 'when access no longer requires massive, tiered parking structures or vast tracts of asphalt parking lots'?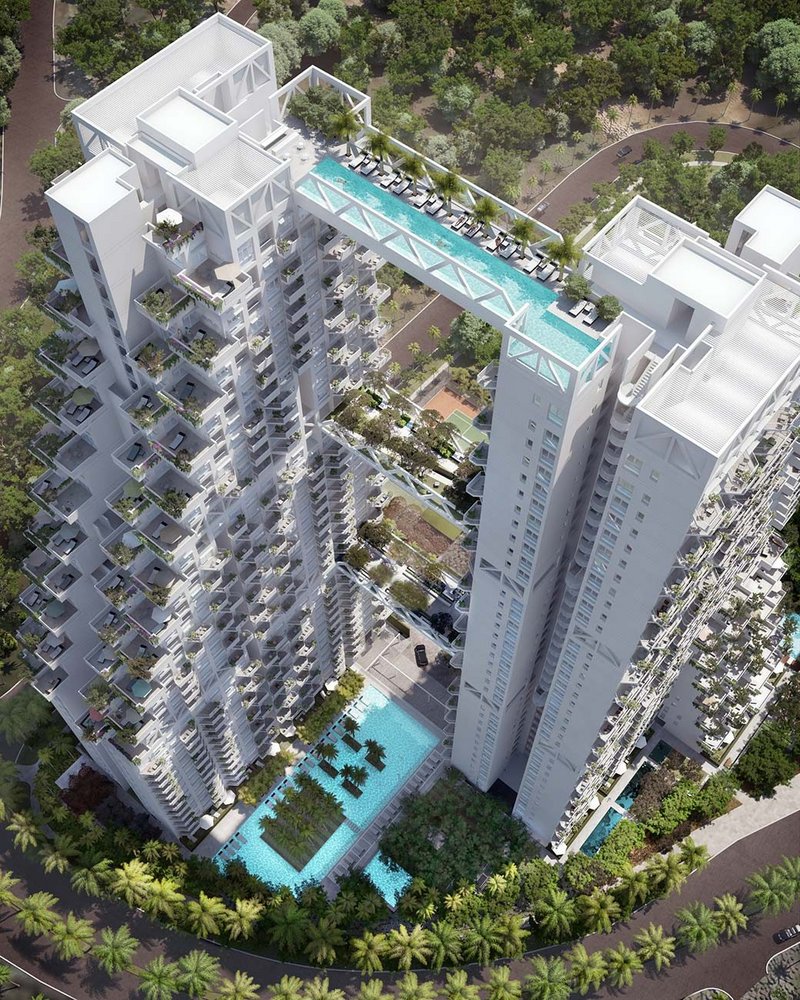 The architect suggests that a US city without private cars can be efficiently organised into 'a handful of connected centres, perhaps six or seven', all liberated from traffic and parking with pedestrian downtowns that can 'generate a rich and varied public and commercial life – a revival of the pre-automobile era'.
Designing Nature's Way: Safdie has long aspired to transform designs to mirror the organic processes of nature, here he imagines a project where architecture is truly able to respond to natural forces.
'What if a tower could be designed to transform with the seasons, so as to absorb light and heat in the cold winter, provide shade and reflectivity in the hot summer and even convert that summer sun to renewable energy?,' he asks. 'The objective of transparency can be maintained, but the building's envelope could be transformed to accommodate the seasons by using dynamic materials.'
This would involve a scaling up of certain semi-organic 'intelligent' materials already being developed in laboratories, whose properties and behaviour can change automatically, without human intervention.
Habitat New York: The Habitat '67 project has triggered various research efforts over the years, by Safdie and others, into how all the traditional components of a city, including residences, offices, schools, shops, restaurants and hotels, could be three-dimensionally rearranged rather than being confined to towers erected on grids of streets.
One of these was Safdie's Habitat New York concept, which explored a new kind of urbanism whereby the mix and density of midtown Manhattan was redistributed across a mixed-use, multi- level, 3D city 75-storeys high. It incorporates communal gardens and personal outdoor spaces to create many opportunities for meeting and interaction while 'avoiding the congestion and claustrophobia we associate with great density'.
Many of these ideas were subsequently incorporated into real life projects, such as the stacked interlinking towers of Qinhuangdao Golden Dream Bay in China, and the aerial streets and gardens of Sky Habitat in Singapore.
But the architect says his 'unfinished symphony, the project I yearn to see realised' would be a 'soaring, mixed-use, high-density habitat' that extends the public realm vertically and horizontally and 'reconfigures the relationship among living, working, and shopping', with 'park spaces integrated generously throughout'.
---
If Walls Could Speak: My Life in Architecture is part memoir and part manifesto for the role that architecture should play in society. Published by Grove Press UK in October, £20