Sezincote, a Mughal-style grand house built in the Cotswolds by Samuel Pepys Cockerell in 1805, inspired the Brighton Pavilion, but inside it was traditional English villa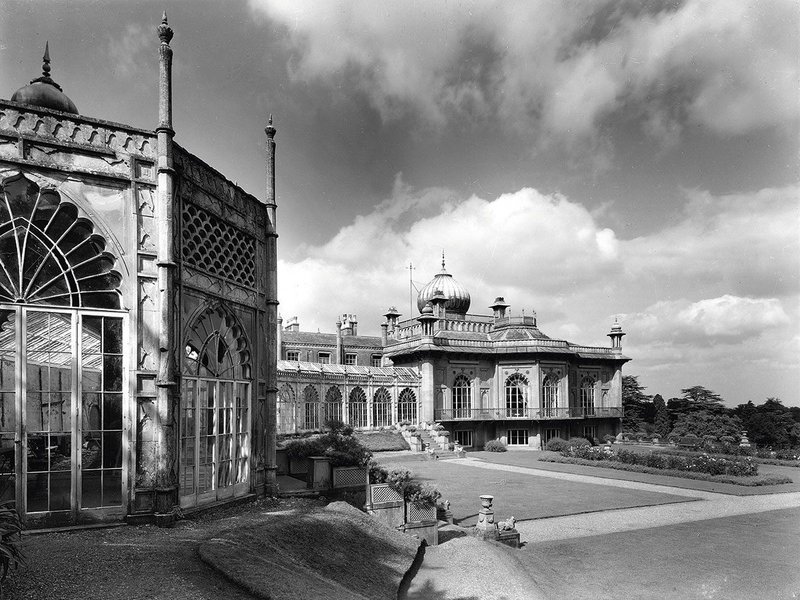 Credit: RIBA Collections
Sezincote, The Cotswolds
1805
Architect Samuel Pepys Cockerell designed Sezincote in the early 19th century for his brothers, first for Colonel John and, upon his death, the younger Sir Charles. Both had made fortunes working with the East India Company and so Cockerell wanted to create for them a vision of India in the Cotswolds. Cockerell hadn't visited the country himself, so worked with his friends Thomas and William Daniell who had an extensive knowledge of Indian architecture, having spent 10 years there making topographical pictures.
The resulting house was planned like an English villa, with neoclassical interiors, but the exterior was pure Mughal, or Indian Islamic, architecture. The onion-shaped dome, minarets and peacock-tail windows wrought in Cotswold stone inspired the Prince Regent's Brighton Pavilion after he visited Sezincote in 1807.
Sezincote is a monument to the power and wealth acquired by the East India Company. 'Nabobs' such as the Cockerells, and their near neighbour Warren Hastings, first governor general of India, for whom Samuel Cockerell designed the similarly exotic Daylesford House, wanted glittering palaces built back at home that celebrated the fortunes they had obtained from the exploitation of the sub-continent.