Nancy Sheung's photographs reveal her hands-on construction experience, indomitable character and promotion of women in unlikely settings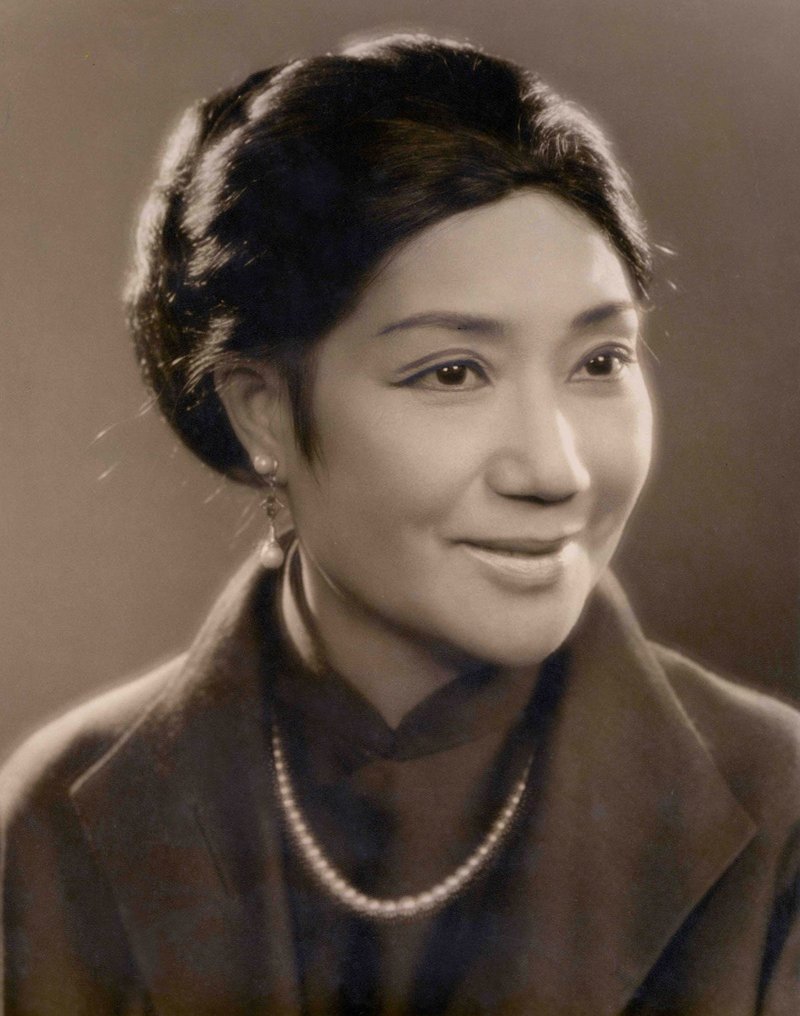 Portrait of Nancy Sheung

Credit: The Estate of Nancy Sheung
Nancy Sheung, whose photographs of the buildings and people of 1960s Hong Kong are exhibited at the Photo Oxford festival, sounds like an extraordinary character. Born Sheung Wai-chun in Suzhou, east China, in 1914, she told her husband and family that she rode to school on a horse with a shotgun, and funded her way through high school by working in an opium den, loading up the pipes.
'She built a persona for herself. She was a larger than life personality,' according to her granddaughter and archivist Tiffany Beres, adding that some of these stories may have to be taken with a grain of salt.
There is no doubting her achievements both as an entrepreneur and photographer. With her merchant husband Pong Kuan-Wah, she moved to Hong Kong, and as well as raising six children found time to set up and run a construction company. When the work dried up in the recession of the 1950s, she threw herself into photography in her 40s, learning her craft, building her own dark room, and entering photographic competitions around the world – the family still have the medals she won. Undeterred by the male dominated photography world, she joined the Photographic Society of Hong Kong, becoming its vice-president in the 1970s, and became a fellow of the Royal Photographic Society.
Her work sits well within the festival theme of Women and Photography – Ways of Seeing and Being Seen. According to curator Michael Pritchard, her archive is 'an embarrassment of riches' adding that the exhibition could easily have been two or three times the size with equally strong work. He aimed to show how Sheung's work evolved from the more conventional pictorial tradition to 'more serious, interesting work that's more modernistic in its approach'.
Evidently drawn to line and pattern, her images include many studies of buildings, often exploring the pattern and repetition found in architecture.
'Clearly she was involved in the profession and inevitably it would have influenced her interest in structures and buildings,' he said.
According to Beres, she was unlikely to have been fazed by such settings.
'She had her own construction company and had great familiarity with blueprints, workers and being out on site. So I don't think she was at all intimidated'.
Sheung is interested in far more than the architecture – often the buildings are counterpoised with figures to give a sense of scale. While this was a common trope, Pritchard comments that her use of women for these was 'probably a conscious decision to bring women to the fore'.
Memorable photographs include a group of nuns dwarfed by a cross on a building as they walk past, and another of a young woman as the focal point in an interesting play of shadows and windows. In one of her construction shots, the sweeping underside of a viaduct is given scale by the comparatively diminutive figure of a builder.
Beres, who was born some time after her grandmother's death in 1979, is particularly drawn to the work that shows a more maternal, and feminine side. On of the most memorable images is The Pigtail, in which one of Sheung's daughters – Beres' mother – is the focal point of a striking composition of stripes.
Beres, a curator based in California, hopes to collaborate with a cultural institution to produce a catalogue of her grandmother's photographs, and eventually arrange for the archive to be donated to an organisation that will appreciate her work.
How fitting that Sheung was working to the end of what was clearly a very full life, dying as she went about her work in the darkroom.
'As a photographer, if you're going to go, the dark room would be the best place,' says Pritchard. 'That says to me that she never lost interest in photography.'
---
Line and Texture: The photography of Nancy Sheung until 15 November 2021, Hamlin Gallery, St Hugh's College, St Margaret's Road, Oxford, OX2 6LE. A panel discussion will be held on November 12 at 6pm. The exhibition is part of Photo Oxford Festival, Women and Photography – Ways of Seeing and Being Seen