Royal Gold Medal winner and visionary housing architect during Camden Council's heyday, who came through troubled times to leave homes still loved today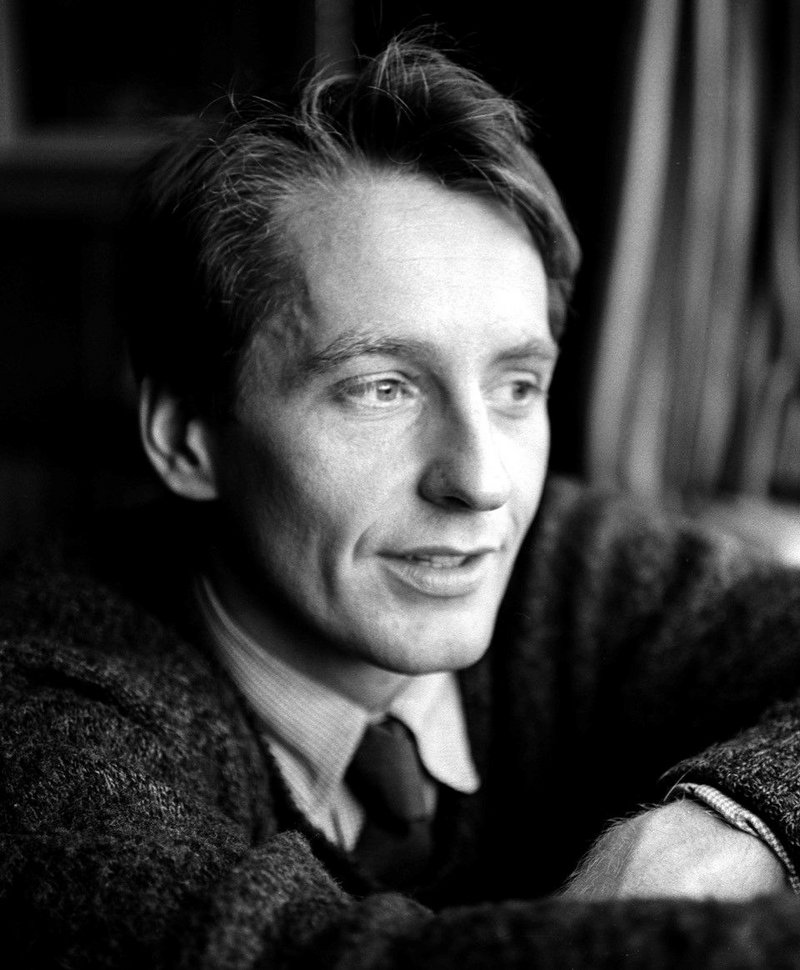 Neave Brown 1929-2018
He might have finally gained recognition with the 2018 RIBA Royal Gold Medal, but Neave Brown, more than most architects of his generation, lived through interesting times; ones that brought great opportunity and great adversity to this empathetic, outspoken and driven man.
Born in 1929 in Utica, New York, to American/ British parents and coming to England immediately after the war to study at Marlborough College, Brown spent his late teens reconciling the relative affluence of his carefree upbringing at his uncle's in Bronxville with a home in an England that was mired in war debt, ravaged by bombing and with a society that was still deeply class-ridden.
Known as 'The Yank', his egalitarian values instilled in America took root in curious ground at school. Reading Karl Marx's Communist manifesto, Brown was fired by a new generation of teachers who believed in changing the world; who had, along with half the country, bought into Attlee's post-war vision of the Welfare State. Brown said he couldn't recall if it was this or the presence of alumnus Bill Howell, later of Howell, Killick Partridge and Amis, in his RAF officer's uniform that triggered his switch from English at Oxford to architecture at the AA. Whichever, his change of mind was to prove pivotal in the 20th century history of social housing in the UK.
Brown and his Camden colleagues foresaw a disaster on the magnitude of Grenfell Tower in the 1970s
As a rookie Camden borough architect, it was Brown's belief in the Welfare State and modernism's ability to address the country's housing need that brought him to the attention of the department's pioneering director Sydney Cook. His first project and home, Winscombe Street, five houses set up as a co-op with a council loan in 1965, featured all the design elements expounded in his own 1967 manifesto 'The Form of Housing'. In it he put forward his idea for low-rise, high-density living that eschewed high rise towers to give residents doors onto communal streets, for light-filled, reconfigurable internal spaces; for sunny, large external terraces, gardens and 'carpets' of housing that were connected back via routeways to their context. With John Green, Bill Forrest, Peter Tábori, Gordon Benson and Alan Forsyth, Brown helped create the considered humanistic, empiricist modernism that typified Camden Borough architects' output between 1964 and 1980.
But as the lead architect of the 72-home Fleet Road housing and the seminal Alexandra Road estate, Brown fell victim to a triumvirate of woes. Global recession in the mid-70s sent inflation spiralling, a change in social housing delivery emphasised 'user engagement' rather than 'top down' approaches, and the 1979 General Election victor Margaret Thatcher challenged the very notion of the Welfare State. In this climate, with vested interests at the Greater London Council and political in-fighting at Camden, the bitter public inquiry probing cost overruns at Alexandra Road ensured – despite his exoneration – that Brown never built in the UK again. Ironic, considering how loved his homes are by today's residents.
So the timing of his Royal Gold Medal couldn't have been more prescient. The fact that Brown and his Camden colleagues foresaw a disaster on the magnitude of Grenfell Tower in the 1970s made it no easier for him to bear. And his ideas, once shunned, have gained traction again. Brown is the only architect to have had all his buildings listed in his lifetime, with a whole new generation of architects influenced by his work; Peter Barber, among others, putting him forward for the award. By the time they met, Brown had returned to art, making, says Barber, 'fantastic' work. He bought one of his 'Head Series' etchings, an abstracted black cube on blue background; one of a number that Barber feels helped exorcise the clear trauma of his hostile treatment during the public enquiry. 'They felt autobiographical,' he recalls, 'as if he was happiest in his own space, freed from external pressures.' The works reflect the manner of his passing too; happily – peacefully – at home in his Fleet Road housing, with his loving wife Janet at his side. He leaves three children – Victoria, Aaron and Zoe – and six grandchildren.
---