Close associate of and successor to Basil Spence, who later set up his own practice specialising in the juxtaposition of new structures among listed buildings and conservation areas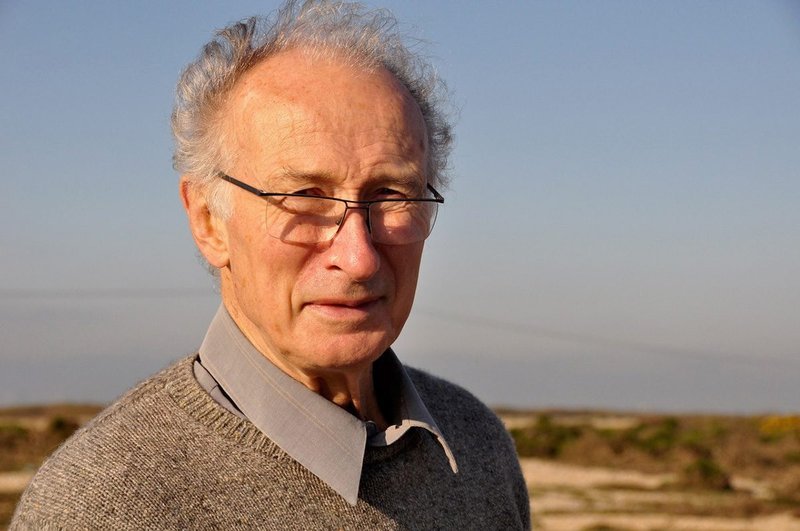 Anthony Blee.

Credit: Blee family
Anthony Blee, who has died aged 88, had a remarkable career spanning more than 50 years, working closely with Basil Spence on many of the seminal buildings of the 1950s, 60s and 70s. Later he became one of the country's pre-eminent experts on the integration of new buildings into the historic urban landscape.
Anthony was a was a consummate designer and draughtsman. He joined the Basil Spence Partnership in 1957 as a graduate from Brighton, shortly after the foundation stone was laid for Coventry Cathedral. He was involved with many aspects of its design and construction, along with associated buildings in the precinct. In 1959 he married Spence's daughter Gill in the cathedral – the first ceremony held in the as-yet incomplete structure.
He was Basil Spence's right-hand man for 20 years, becoming a partner in 1970. After Spence's death in 1976, Anthony became senior partner of the firm. He was the partner in charge of the British Embassy in Rome beside Michelangelo's Porta Pia (1971) and the Hyde Park Barracks (1970). He participated in the design of numerous university buildings including the grade-II*-listed Meeting House at Sussex University (1966), for which he was project architect. He supervised two banks in Greece and luxury apartments in Cannes. Subsequently the practice's successful international competition design for the Central Law Courts in Kuwait was completed, as well as three large residential projects which he was invited to undertake in San Francisco.
In 1993 he founded Anthony Blee Consultancy, specialising in listed buildings and conservation areas. He frequently advised on the special circumstances arising from the juxtaposition of new buildings with historic settings, and successfully promoted a review of the listing of buildings of special historic or architectural interest. He was often invited to assess the eligibility of buildings for listing or to evaluate their conversion to new uses.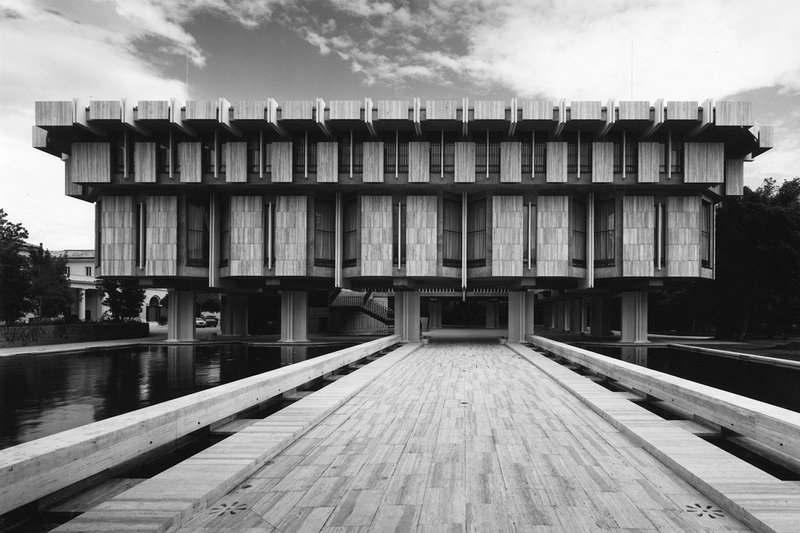 British embassy, Rome.

Credit: Architectural Press Archive / RIBA Collections
Anthony was a natural thespian and forensically thorough in his research. His work led him to lecture on the value of the successful integration of the new and the historic, and he appeared as an expert witness on many high-profile public inquiries. As a consultant on numerous major developments, advising on design, townscape and conservation, he worked closely with many other architectural practices including Allies & Morrison, Foster and Partners, Stirling Wilford and Associates, SOM in Chicago and IM Pei in New York.
He also advised on the selection of architects for work in sensitive settings, such as the appointment of Stanton Williams to design an (unrealised) house in the Cotswolds. 'We first visited Anthony in his rather beautiful Georgian house round the corner from our studio,' recalls Alan Stanton, 'and were immediately impressed by his warmth, charm and erudition. He sat in his study surrounded by his extensive library and as we talked, he would freely quote from many of his books. Listening to him was a kind of masterclass in the theory of architecture and its recent history.'
Anthony retired in 2005, but he continued to work tirelessly with Gill for recognition of the work of Basil Spence and the proper collection and publication of his work. They donated the Sir Basil Spence archive to the Royal Commission on Ancient and historic Monuments of Scotland (now Historic Environment Scotland) and collaborated with the commission and the National Galleries of Scotland in the mounting of a major exhibition, Back to the Future, which celebrated the centenary of Spence's birth in 2007.
Anthony and Gill bought a derelict mill in a remote area of the Languedoc in 1981 and it became a source of physical and spiritual renewal for the whole family as the building was repaired and extended over the following decades. Anthony was never happier than planning and working in this Arcadian landscape surrounded by his family.
He is survived by Gill and by their five children: the landscape architect Jo Gibbons, the artist/designer Kate Blee, the artist/photographer Sarah Blee, the restaurateur Alexander Blee, and the architect Greg Blee, together with eight grandchildren and three great-grandchildren.
Charles Thomson is director at Studio 54 Architecture