Director of Ron Arad Architects who delivered a wide range of schemes, ran a workshop-of-wonders in the office and was himself an exhibited photographer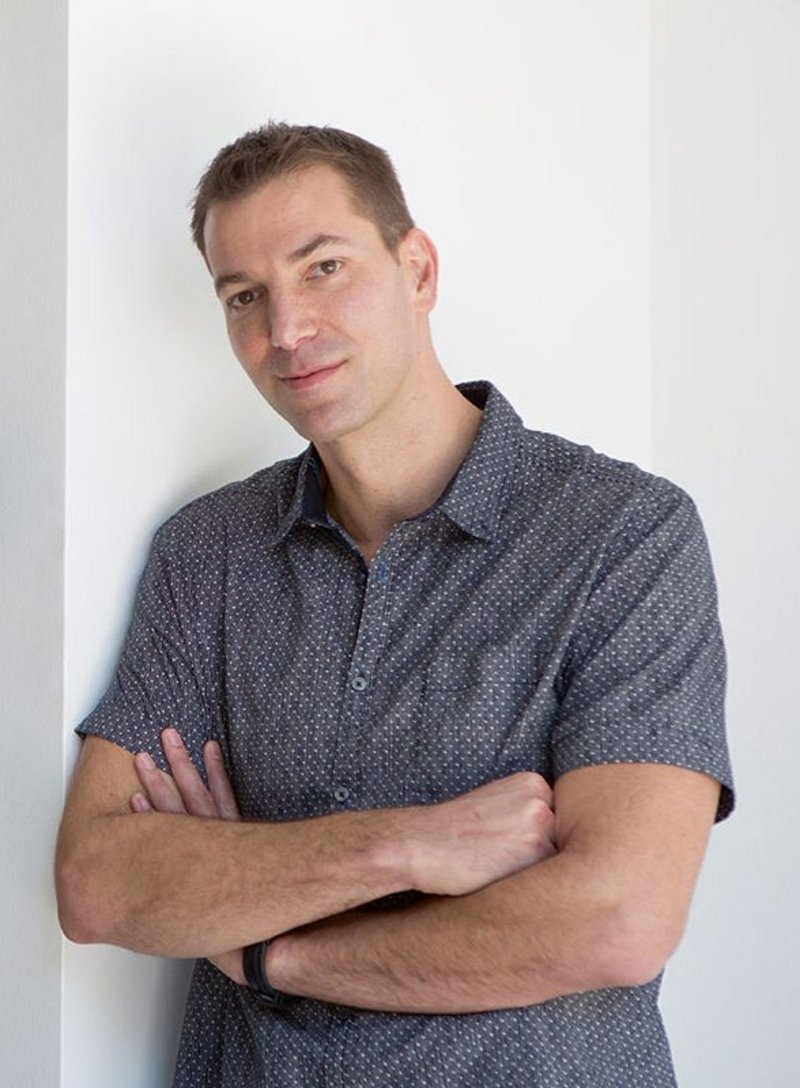 Asa Bruno. Credit: Ron Arad Architects
There are few people in the profession of architecture who can effortlessly manage the complexities and vicissitudes of creating and delivering ground-breaking schemes as diverse in programme, scale and intent as one of the tallest buildings in Israel, a world-renowned design museum, a cancer hospital, a mall, and the UK's newly-consented National Holocaust Memorial, to name but a few. Asa Bruno – who has died aged 49 – was such a person.
This varied output was achieved not with the vast machinery of a starchitecture practice, but rather as director of the small team at Ron Arad Architects, and in a long and close relationship with Ron himself. Born in Jerusalem, Asa moved to London in 1993 to study at the Architectural Association, graduating in 1998 and joining Ron's famously multi-disciplinary design studio as a young architect in 2000. He quickly became an indispensable team member, and by 2007 was director of the studio's architecture arm.
As more architectural work came in, Asa was uniquely able to take Ron's visions and sketches and – in a constant dialogue with him – turn them into fully worked-out buildings. Whenever Ron began sketching a new scheme, his primary concern was 'not the client, not the authorities, not the consultants, but Asa. He was very fast to grab the idea, go to his desk, and in a very short time there would be a project.'
A notable example of this mutually reinforcing creative dynamic is found in the ToHA office towers in Tel Aviv. Tower one is LEED Platinum-rated and won best tall office building at the 2021 Council on Tall Buildings and Urban Habitat Awards; the forthcoming second tower will rise to 80 storeys. When pitching for the project, Ron produced a series of concept sketches that were 'almost designed to scare the client, but because of Asa's processing and understanding, the client not only wasn't scared but didn't consider proposals by anyone else.'
Asa also inspired confidence in the office. As a leader, he established a culture in direct counterpoint to the toxic expectations and presenteeism endemic in many UK practices. The studio in Camden, north London, often had an atmosphere more akin to a gathering of friends than a conventional practice delivering major schemes. In consequence, staff turnover has always been very low and the team is unusually close-knit.
Asa was committed to ensuring a healthy work-life balance for everyone involved – something I experienced myself when I worked there some years ago. Almost all my colleagues were entrepreneurs outside the office in some way, or had families, and the need to make time for a rich life beyond work was heartily encouraged. Julian Gilhespie, a senior associate, recalls leaving the office with Asa every day at 6pm on the dot, 'like a Swiss clock'. He and Asa – who was very tall and broad – would squeeze into a tiny car like the odd couple, laughing and joshing as they tootled off.
Asa's own interests always extended far beyond architecture: outside work he was a successful, exhibited photographer, an accomplished mountaineer, an avid reader, and someone who ate his way through the culinary specialties of many nations. Most importantly, he was a loving husband to Tamara Bloch, whom he married in 2001, and father to their two sons, Benjamin and Emmanuel. His broadness as a human being was driven by an insatiable curiosity about the world. Combined with an heroic gentleness and concern for those around him, that created a never-to-be-repeated magic workshop-of-wonders in the office he was so integral to running.