Architectural teacher, theorist, critic and practitioner, disciple of Ivor Richards and Alvar Aalto, whose studio was characterised by energy and intellectual thinking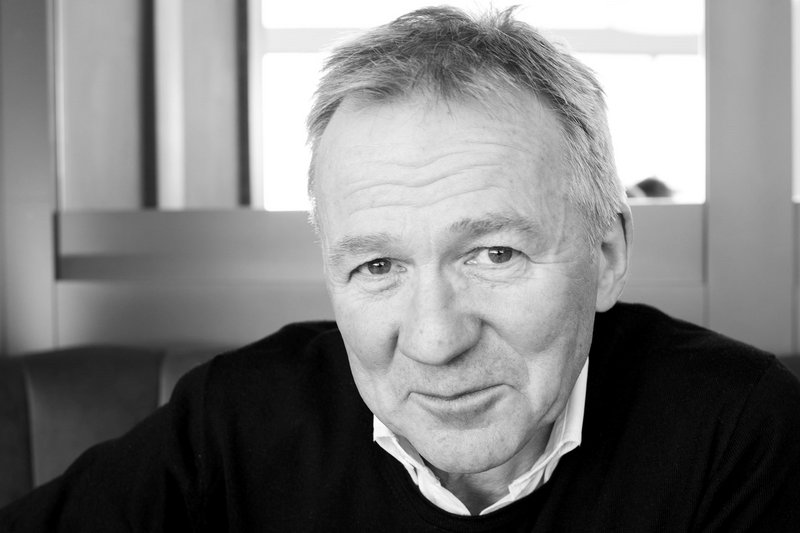 Charles Rattray, who has died aged 66, was an inspiration to generations of students at the Scott Sutherland School of Architecture and the University of Dundee, and an astute architectural critic contributing to a wide variety of publications.
Born in Buckie, a small fishing village in north-east Scotland, to a farming family, Charles knew from an early age that agriculture was not his destiny. He would later reference the poem Digging by Seamus Heaney as it captured his own situation perfectly: respect for the work one's father does and appreciation of the poetry it possesses, but with recognition that your path is in things less physical and more cerebral. Early – and lifelong – interests included chess and classical music.
After studying at the University of Edinburgh in the late 1970s and early 80s, Charles joined William Nimmo & Partners where he worked on the new Royal Scottish Academy of Music and Drama in Glasgow (1988), as executive architect to project leads Leslie Martin and Ivor Richards – an enduring influence on his approach to design. Richards' insistence on the authority of the architectural drawing – 'someone has to draw the line' was his mantra – and fastidious use of a clutch pencil, with no crossed lines, engrained the beauty of process and product. They shared a love of Alvar Aalto which was also passed on to Charles' students at Robert Gordon University, where he began to teach in the mid-1980s, continuing until 2006.
Although Charles later formed Hutton Rattray Architects with his long-time teaching partner Graeme Hutton, he completed relatively few buildings. Nevertheless his clarity of thought and reductive approach to design is evident in projects such as the extension to his own home in Bieldside, Aberdeen, designed in conjunction with Baillie Baillie Architects.
He found it difficult when others didn't share his passion for architecture and wasn't shy at expressing his disquiet, albeit it in a professional and polite manner
It was however in his role as lecturer and studio leader at schools of architecture that Charles passed on the skills garnered while working under Ivor Richards. In the early 1990s I was among his students at the Scott Sutherland School, and saw how his generosity with both time and knowledge encouraged students to push their projects further and enabled many to find what architecture meant to them. His studio was characterised by energy and passion for intellectual thinking that underpinned rational and beautiful design, and an open, collaborative ethos. The scene was set for us students by new linoleum-covered worktops, Mayline parallel motions and Alvar Aalto stools. In our first week Charles noted (and quickly removed) a copy of the Sun newspaper, advising us that this was not the quality of information fit for an architecture studio.
Charles had a critical eye for a plan and section and would often challenge us to refine them to create rational, logical and beautiful designs. He found it difficult when others didn't share his passion for architecture and wasn't shy at expressing his disquiet, albeit it in a professional and polite manner.
He and Graeme Hutton enjoyed sharing their knowledge of emerging practices such as Bach & Mora, Claus + Kaan and Geurst & Schulze Architecten and wrote about them very eloquently for Architectural Research Quarterly – arq – where he acted as associate editor and then editor between 2000 and 2014.
Writing had been a consistent feature of Charles' practice since his student days, when he published his first reviews in the music magazine The Strad. He contributed to many architectural magazines and monographs, sat on the editorial board of Design Exchange magazine, and was co-editor of the architectural design publication Rationalist Traces (2007).
Charles was a true gentleman, passionate about architecture, photography, music and his students. He brilliantly balanced objective critical thinking, writing, teaching and practice in an understated and cheerful manner which is very hard to emulate.
He is survived by his wife and three children, and will be sorely missed by colleagues, former students and friends such as myself, who will continue to ask 'What would Charles say?' when tackling difficult design challenges.
John McRae is a director of Orms