Charismatic co-founder of Corrigan + Soundy + Kilaiditi Architects, who launched his career with Elephant Lane in Rotherhithe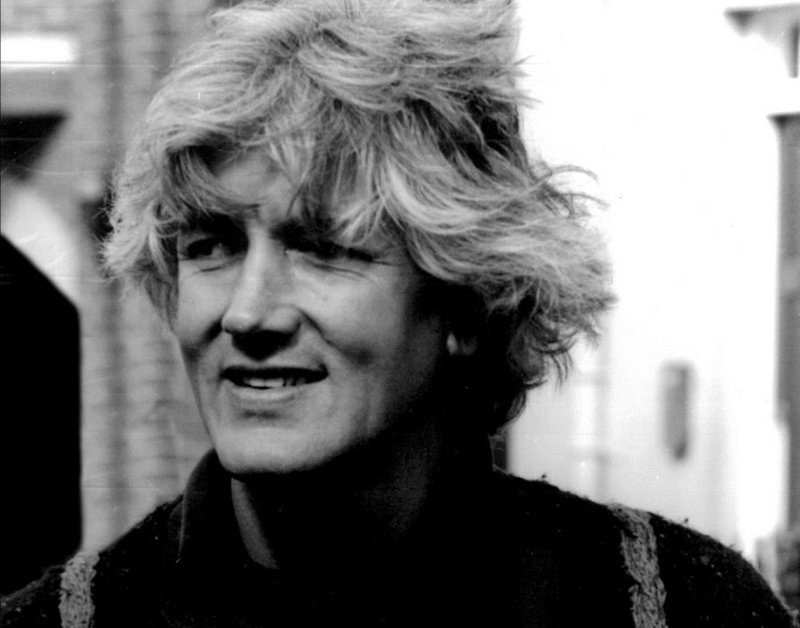 John Corrigan.
John Corrigan was a talented architect, generous mentor and an influential figure in his local community. He leaves behind a thriving Windsor practice and a legacy of award-winning buildings throughout Berkshire and London.
Born in 1946, John was brought up in Windsor where he lived and worked for most of his life. From a traditional Irish working-class background, John worked for a local architect doing day release and night school to gain his qualifications. His natural talent and charisma were quickly recognised and he applied to the AA to study architecture. It was at the Architectural Association that John found his spiritual home, lifelong friendships and working partnerships. He founded the AA rugby team with Richard Soundy, with whom he would later set up in practice, and it was on a joint AA/Athens Technical University survey trip to Patmos that he met Irini Kilaiditi, his future wife and professional partner. During his studies he won a third year secondment to the Royal College of Art in the department of industrial design – a tribute to his talent and work.
Between 1974-1976 John worked for James Stirling & Partners, whom he always held in the highest regard. He used to recall that once when the office was flat out, Stirling was sitting in the corner sketching a procession of circus animals – when John enquired what he was doing, Stirling simply replied he was sketching the opening ceremony for the building currently on the drawing boards. During this period, John also returned to the AA as a middle school unit tutor with Leon Krier, describing the place as somewhere that anything could happen, and often did – a melting pot of talent and ideas.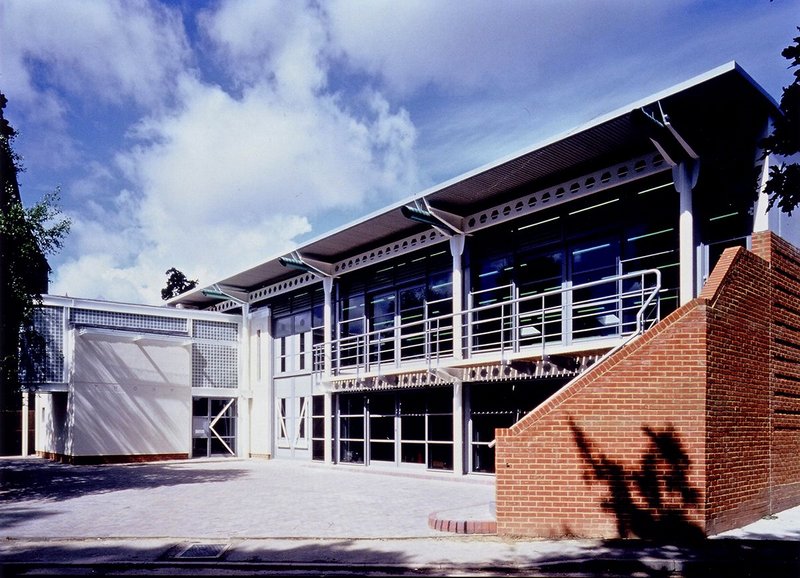 Thorp Architectural Modelmakers workshop, Sunningdale, Berkshire - a multiple award winner.
John and Irini Kilaiditi struck out together in practice in the late 1970s, and in 1983 they joined with Richard Soundy (who in the meantime had been project architect for the Lloyds building at Richard Rogers and Partners). Together they won a national competition for a large mixed-use scheme at Elephant Lane in Rotherhithe. The three continued their success as Corrigan + Soundy + Kilaiditi Architects, winning a competition in 1984 for the total refurbishment of the Building Centre and the preparation of a long-term strategy entitled 'Building Centre 2000', and a year later landing a third competition win for a development of 32 dwellings at 'Holyoake House' in Surrey Quays.
On the back of this growing success, in 1985 CSK's work was selected for the RIBA '40 Under 40' travelling exhibition and the practice was invited to present a paper at the RIBA in its Architects and their Work series, entitled Dockland Projects and Other Work.
From the outset, the partners developed a multi­faceted architectural practice – carrying out a wide range of commercial, industrial, residential and refurbishment commissions – and continued to thrive and grow over the last few decades. John was at his very best at the front end of the business, building strong client and colleague relationships with charm and openness.
John particularly enjoyed the initial stages of the design process, distilling the complex requirements and constraints of a brief into functional and elegant plans. The practice developed an expertise in the design of contemporary buildings in sensitive locations of historical significance. Cabe exampled its work in 'Buildings in Context', and over the years the practice has won numerous local, regional and national awards.
John and Richard handed over the reins of the practice in 2016 to their long-standing junior partners. John continued to sit on the Berkshire design review panel, and was a member of the south-east regional design panel, reviewing major planning applications in the region.
John is survived by his wife Irini, their son Alexis and their daughter Phaedra, who is also an architect. He will be greatly missed.
---