A 'special genius in the design of houses' who was one half of de Blacam and Meagher Architects, a practice pre-eminent in bringing Irish architecture to the international stage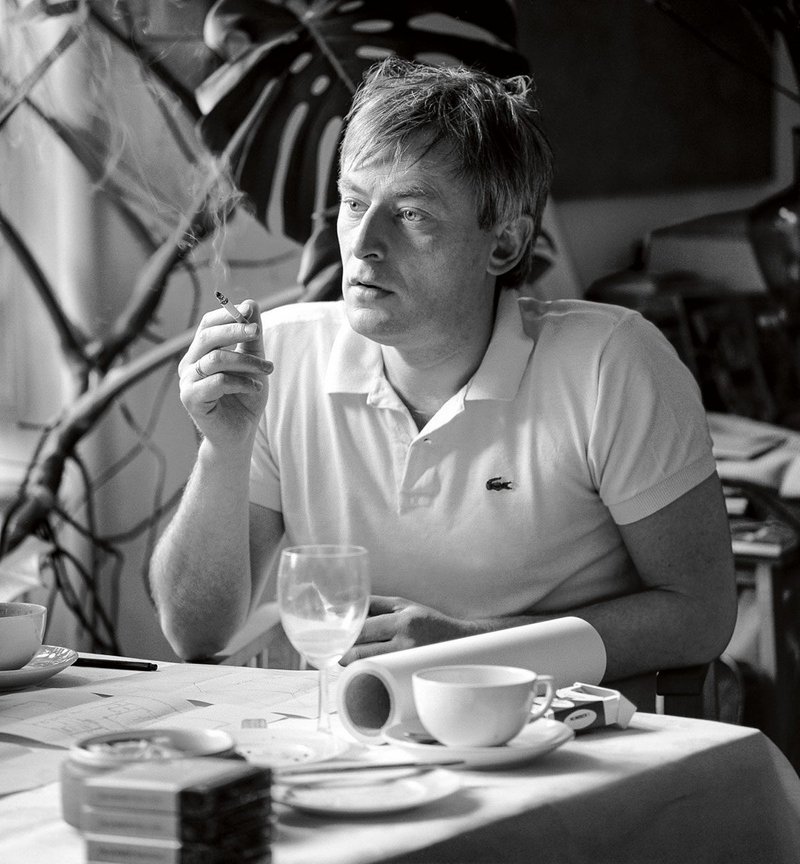 John Meagher, who has died aged 73, was a founding partner of de Blacam and Meagher Architects, a pre-eminent practice among those that brought Irish architecture to international attention in recent decades.
The son of a top civil servant, John graduated from the Dublin Institute of Technology before winning a scholarship to study in Helsinki, where he came under the life-long influence of the great Nordic architects of the 20th century – Aalto, Lewerentz, and Asplund. He then travelled to Philadelphia where he worked at Venturi Scott Brown, remarkably unaware that his future partner, Shane de Blacam, was a few blocks away in the office of Louis Kahn.
Following the 1976 opening of their Dawson Street office, John and Shane combined practice and teaching, and were inspirational tutors at University College Dublin to a generation that includes some of Ireland's leading architects. Their first commissions were mostly domestic; three announced de Blacam & Meagher as a force to be reckoned with – John's terrace of six Ballsbridge mews houses, his double win in the Dublin diocese's competition for new churches in the city's expanding suburbs, and the firm's second-placed entry to the 1979 competition for a Taoiseach's residence in Phoenix Park.
De Blacam and Meagher's prolific output over 45 years encompassed education, conservation, commercial, and cultural architecture, but I believe John's particular contribution to the practice's residential and church architecture is what he would most wish to be his legacy. At his funeral, Shane's eulogy referred to John's 'special genius in the design of houses', and it is evident in everything from his first mews houses to the more recent Ibiza villas. He had a reputation as the 'go-to' architect of high-end houses for the rich and famous, but his mastery of residential form and space could equally be applied to more modest commissions. The Herbert Lane and Harold's Cross terraces are classic exemplars of the low-rise, high-density genre that Ireland needs so much in today's housing crisis.
He also had a thorough understanding of the fundamentals of ecclesiastical architecture. A treasured memory of visits to John's second home on Ibiza was being taken to inspect his favourites among the island's whitewashed churches, bell-towers and porticos. There wasn't one he did not know, or a plan he couldn't draw from memory. This is not surprising; his 1977 Firhouse church continues to be the subject of architecture school dissertations, and his 1989 Knock chapel of reconciliation is one of the iconic buildings of late-20th-century Ireland.
Arguably the most talented among the many illustrious architects that it has been my good fortune to work with, John had a brilliant ability to understand immediately what was at issue in trying to sort an idea or a plan. An exceptionally gifted draftsman, he could start an A1 drawing at the top left-hand corner and work his way across the page to the bottom right-hand corner, at which point a fully-realised design would emerge, for anything from a construction detail to the plan of an entire project.
John was hugely public-spirited and made numerous pro bono contributions to architectural causes. He was also the most sociable and convivial of persons, and a generous and entertaining host. To quote from Seamus Heaney's tribute to their mutual friend Robin Walker, John was 'no slouch… whether to lash into it, or just to lash it out'.
Survived by his mother, Theresa, and his sister Anne, John was predeceased by his father Gerry and his brother Barry.
In November 2021 de Blacam and Meagher Architects was awarded the RIAI James Gandon Medal lifetime achievement award for their contribution to the advancement of architecture.
Paul Keogh is founding director of Paul Keogh Architects