Successful architect who withstood enough booms and slumps to advise his son against joining the profession – but ended up in joint practice with him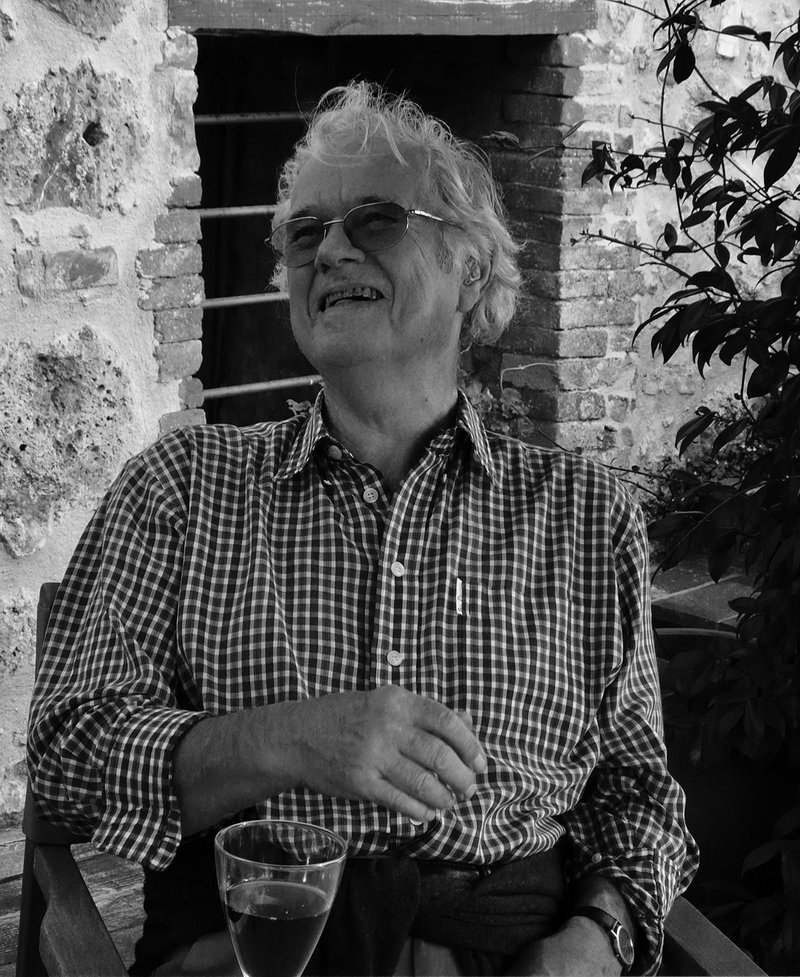 It is common enough for children to follow their parents into architecture but more unusual for parent and child to find themselves sharing a practice. In the case of John Stiff, both happened. His son Michael Stiff had established a promising practice in the 1980s with Andy Trevillion while he, having made his successful career in other practices, wanted a change of pace as he neared the enviably young retirement age – 60 – he had set himself. So they merged their firms for a few years.
John Stiff was born in Slough to Stan and Ada, Stan being a steam engine driver on the GWR. John left Slough Grammar School at 16 and after a stint of National Service in the RAF, which he thoroughly enjoyed, and which allowed him to expand his jazz repertoire, he decided to become an architect. By then married, he was encouraged by his stepfather in law to sign up to evening classes at Regent Street Polytechnic. He worked for British Rail architects department during this time.
A year before qualifying in 1961 he entered the world of commercial architecture, joining Scherrer and Hicks (Anglo-Swiss architect Emil Scherrer was a tutor at the poly). With them he built schools – including the 1965 Islington Green school, now demolished – housing and Croydon Crematorium East Chapel extension, of which he was very proud. It is where his father was cremated.
In 1972 when Scherrer and Hicks retired, he teamed up with John Spratley and Partners which was based in Abingdon. He opened the London office, building it up into a very successful commercial business designing warehousing, offices, residential and factory projects, working with developers such as Martin Morris and Martin Landau. At this time John bought and rebuilt a house near Shere in Surrey, the area he stayed in for the rest of his life. But times were tough: recessions and the oil crisis made it a roller coaster ride, which is why he ­always advised his son not to take up architecture.
He did, though. As Stiff+Trevillion got going in the mid 80s, John had separated from John Spratley, and was looking forward to retirement and new challenges. As the Thatcher boom took hold, S+T found itself 'ghosting' projects for JSP. It made sense for the two practices to merge to enable John to be sure that his business had a future before stepping aside. Operating as JSP London, it gave the younger half a valuable grounding in large commercial schemes, typically office headquarters and distribution centres in the M25 and M4/M40 growth corridors.
The venture worked, and with the recession that struck in 1990, John's long-planned departure was timely. The younger generation carried the business on, developed it and flipped the name back to Stiff+Trevillion in the early 90s. John took an Italian property that had been jointly purchased and part developed in 1987, developed it out and sold part of it. Still young by architectural standards, he continued to do private commissions for the next decade or so.
Michael Stiff says of the father-son relationship: 'Working together was a great leg up for us, it gave us a great deal of responsibility and allowed us to design and construct new buildings, something that a small young practice rarely did. There is no doubt that the experience of working with him set up systems and protocol that we continued to use for many years. I have always thought that Stiff+Trevillion was formed from the open and democratic world that I experienced as a student at Rock Townsend, combined with the commercial edge we learned with John.'
John Stiff is survived by his wife Marsha, children Andrew, Kate, Michael and Suzanne, eight grandchild­ren and one great-grandchild.