Former AA president and proto-postmodernist whose most famous project was the National Motor Museum at Beaulieu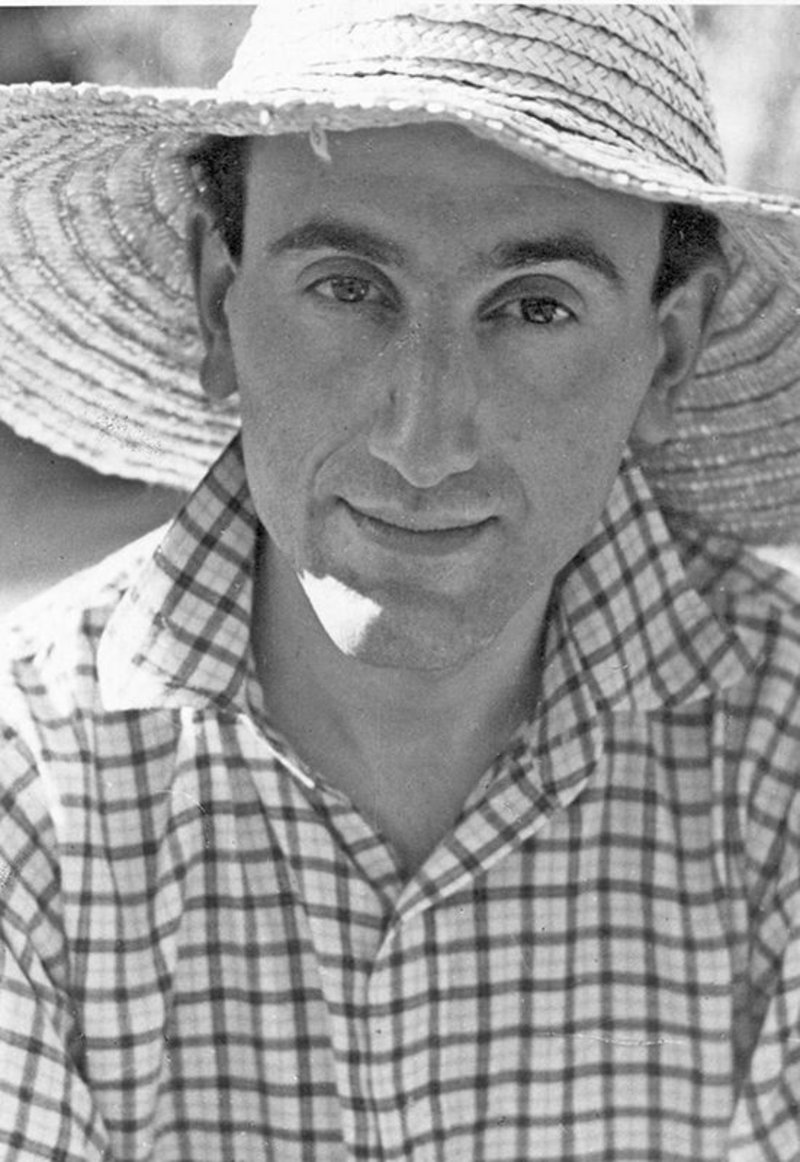 Manasseh in Portugal in 1939.

Credit: Leonard Manasseh archive
Leonard Manasseh, who died in March aged 100, was an architect with an intuitive sense of design that meant that he anticipated some aspects of postmodernism long before this became a recognised movement. When in his presidential address to the AA in 1964, he spoke of the division in the profession between the one-off 'art boys' and the 'system' boys, there was no doubt that he was one of the former, although he favoured the merger of the AA with Imperial College. He had failed maths at school certificate and chose the AA as the only school where this didn't matter. His student career spanned from the rebellious 'Focus' generation to the evacuation to Hadley Wood at the beginning of the Second World War. In 1938 he was the winner of a student competition for school design in the News Chronicle.
After service in the Fleet Air Arm, Manasseh worked for Hertfordshire County Council (then systems central) and Stevenage Borough Council before designing two small buildings for the Festival of Britain and launching a practice, in which he was soon joined by Ian Baker in a harmonious and long-lasting collaboration. They survived some lean years, tried a joint venture in Singapore (Manasseh's birthplace) with James Cubitt, and settled down to work in London on a varied group of commissions, including the Rutherford School in Marylebone (now King Solomon Academy) with its pyramid roof­scape, and Furzedown College in Tooting. A significant client was the inventor Jeremy Fry, who brought Manasseh to Bath to design new factory and administrative buildings for his company, Rotork.
Manasseh's most famous and in some ways characteristic project was the development of the National Motor Museum and other attractions for Lord Montagu at Beaulieu, from 1965 onwards. The job began with the architect-planner Elizabeth Chesterton, who operated independently from Manasseh's office, and created a model of efficient but sensitive reorganisation of a previously chaotic site. Baker led on the museum building, while Manasseh designed the Brabazon restaurant. The same team went on to develop the Wellington Country Park at Stratfield Saye, while Manasseh contributed the design for new law courts at King's Lynn as part of Chesterton's conservation-led plan for regenerating the town, although these were not built until 1981. His proposed Law Courts for Bath, on the other hand, encountered local opposition and the scheme was abandoned.
If Manasseh was a proto-postmodernist, it was apparent in his increasing willingness to adopt elements of traditional architectural language, such as pyramid roofs, clearly marked entrances and bright colours that were shared with high tech. He was not ashamed of having fun, as his own house in Highgate demonstrated in the late 1950s, with its unequal pitched roof, touches of decoration pressed into concrete, and living room floor made of salvaged Victorian marble washstand tops. He drew fluently and painted in bright colours, enjoying the company of artists, and serving as the first architect president of the Royal West of England Academy, as well as being an RA. In 1979, he and John Partridge stood for election to the RIBA Council as the 'Hurrah for Architecture Group' and achieved almost as many votes as the next three candidates combined. Those who seek his monument can read Timothy Brittain-Catlin's monograph of 2011, in the series published jointly by the RIBA, Twentieth Century Society and (then) English Heritage. The practice continued until 1990 as LMP Architects, based in Bath.
In his 1964 AA address, Manasseh expressed his belief that architecture of art would always come out on top after periods of technological change, but that it was, in fact, a false dichotomy and both aspects needed to be integrated.
He is survived by three sons: Zachary, Amos and Phineas.
---